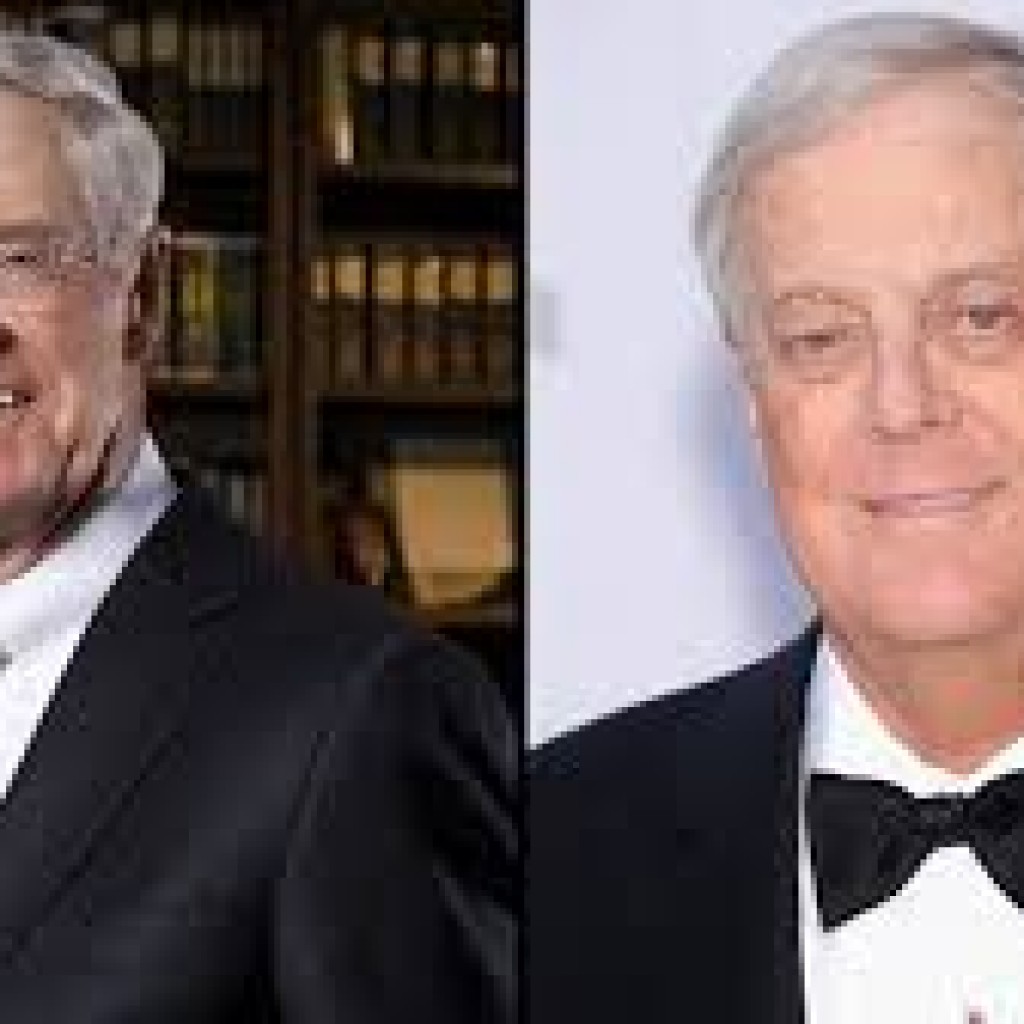 Over the years, conservative billionaires Charles and David Koch have spent vast amounts of money on political advertising and campaign donations in recent years trying to get Republicans elected. In January, they promised through their political network to spend nearly $900 million on the 2016 election, after spending nearly $400 million during the 2012 campaign.
Not so well known until recent years is how much they've been spending on college campuses in recent years — but it's increasing year by year.
In 2011 it was reported that Charles Koch had given a $1.5 million contribution to the Florida State University Department of Economics back in 2008. The donation included a stipulation that allowed Koch to select members of an advisory committee with veto power over new faculty hires. In response to public outcry, FSU administrators ultimately changed some of the details of their agreement with the Charles Koch Foundation, such as limiting the number of Koch representatives on the advisory board to one and requiring that the board not hire new faculty, although after new hires are made the board can decide whether the Koch Foundation money will be used to pay his or her salary.
That funding has continued.
According to a Center for Public Integrity analysis of tax documents recently filed with the Internal Revenue Service, FSU received $626,247 from the Charles Koch Foundation in 2014. According to a 2014 tax filing filed earlier this year, they intended to spend $265,948 with the university this year.
Overall, the Charles Koch Foundation and Mary R. Koch Foundation has contributed $23.4 million to colleges and universities in 2014, nearly double the $12.7 million they gave out in 2012, and more than the $19.3 million last year.
Writing on The Atlantic's website in October, reporter Dave Levinthal reported in collaboration with the Center for Public Integrity that the relationship between the Koch Foundation and FSU remains strong.
An email written in September 2014 by Jesse Colvin, Florida State University's College of Social Sciences and Public Policy development director, revealed that the indicates the Charles Koch Foundation was committed to funding the work of economic-department doctoral students "during 2015-2016 and in subsequent years."