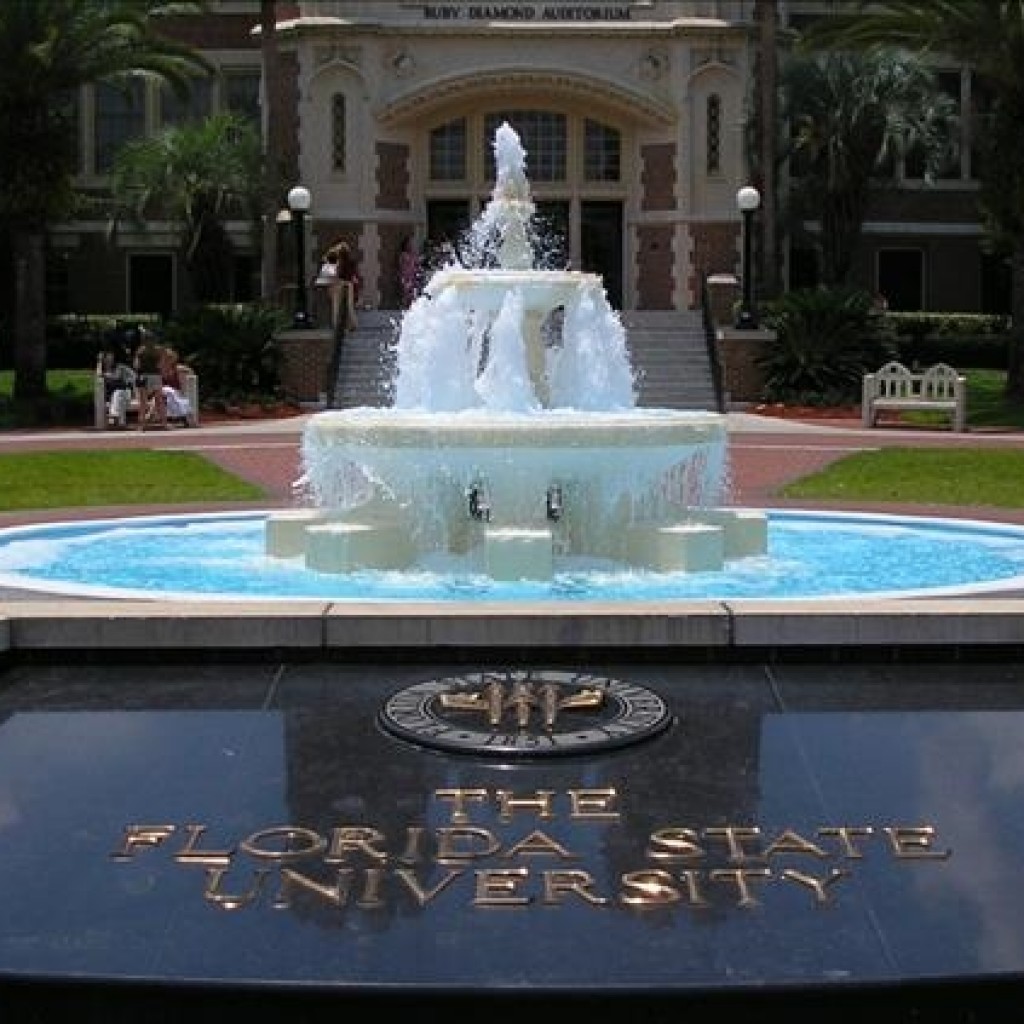 Christmas came early at Florida State University on Friday, as President John Thrasher nabbed the biggest donation in the school's 164-year history – $100 million for a new entrepreneurship school to be named after the late billionaire philanthropist Jim Moran.
"This is a really big deal," Thrasher said during a board of trustees conference call. "It's a great day for Florida State and for our students."
The board approved an exception to the university's naming policy, which mandates a seven-year wait, so that the new school can immediately call itself The Jim Moran School of Entrepreneurship, a separate, degree-granting unit of FSU.
The money will come as $80 million over 20 years from The Jim Moran Foundation and another $20 million from his widow, Jan Moran.
Friday's news also means that Thrasher, an FSU alumnus and former state lawmaker and lobbyist, has now overseen fundraising of about $217 million in just his first 13 months as president.
Moran, who moved to Florida in 1966, died in 2007 at the age of 88.
His fortune came through car dealerships, including becoming the largest distributor of Toyota vehicles in the country. At his death, Forbes magazine listed his net worth at $2.4 billion.
Moran first gave nearly $2 million to FSU in 1995 toward what is now The Jim Moran Institute for Global Entrepreneurship.
The institute will continue separately, under the university's College of Business, but will be housed in the new school. The university is negotiating with another donor about taking over a downtown Tallahassee office building for both by February 2016.
The school itself should be up and running by Aug. 8, 2018 – Moran's 100th birthday.
In a statement, the university explained how the new school will operate:
The Jim Moran School of Entrepreneurship will reside under Provost Sally McRorie and operate much like a college … The school is expected to become the go-to resource for government leaders, trade associations, entrepreneurs, nonprofits and small businesses on a national level.

A faculty director, appointed by the provost, will lead the Jim Moran School of Entrepreneurship. The undergraduate entrepreneurship programs currently housed in the College of Business will be moved to the school, which will award both the Bachelor of Science degree and Bachelor of Arts degree in Entrepreneurship, along with a redesigned, interdisciplinary minor.

The School will be organized across five major focal areas that will offer academic majors under the B.S. and B.A. degrees in: Arts and Humanities, STEM, Business, Allied Health, and Applied disciplines such as law, education, criminology, social work and others.
"Virtually every profession demands a certain level of entrepreneurial thinking, but very few students actually gain entrepreneurial training and experience before they graduate from college," said Michael D. Hartline, interim dean of the College of Business, in the statement.
"Florida State is changing that," he added. "Florida State students will have the unique ability to study and practice entrepreneurship from a valuable perspective in the arts, sciences, humanities, education, communication, law, medicine and, of course, business."