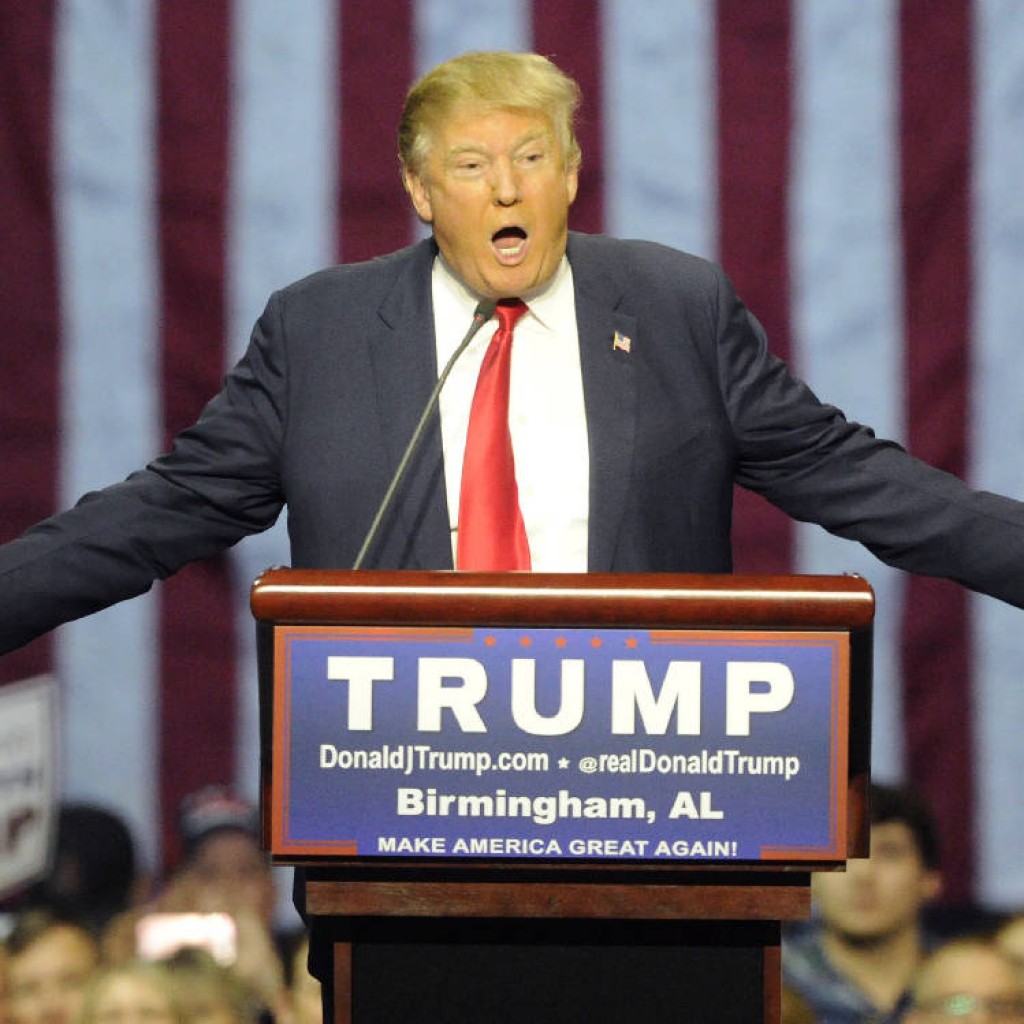 Donald Trump's appeal among voters who self-identify as Republicans but are registered as Democrats could pose a challenge to his campaign, according to a New York Times report.
According to New York Times reporter Nate Cohn, the New York businessman and Republican front-runner has dominated national polls "in no small part because he is extremely strong among people on the periphery of the Republican coalition."
Cohn found Trump's strongest Republican supporters are those "who are less affluent, less educated and less likely to turn out to vote." However, his best voters are "self-identified Republicans who nonetheless are registered as Democrats."
Data provided to The Upshot by Civis Analytics, a Democratic data firm, showed Trump has broad support across all major demographic groups. According to the report, he leads among "Republican women and among people in well-educated and affluent areas."
According to the report, Trump appears to be strongest among Democrats who identify as Republican leaners. That could be problematic for his campaign, since many states bar voters registered with other parties from participating in partisan primaries. In Florida, for example, only  registered Republicans can vote in the March 15 Republican primary.
Turnout could also be problematic for Trump. The New York Times reported that Civis data showed him winning "40 percent of the vote among those it gave less than a 20 percent chance of participating in the general election — let alone in the primary."
The question of whether Trump's supporters will turn out to caucuses and primaries has been widely discussed.
Jenna Johnson with The Washington Post reported last week that Trump staff members have been working to get commitments from supporters in early voting states that they will turn out on Election Day. In Iowa, Johnson reported, Trump state co-chairs "walk the crowd through how the caucuses work and urge them to attend."
According to The New York Times report, while the campaign will "need to mobilize these less-likely voters to maximize his strength," Trump still holds a comfortable lead among higher-turnout voters and registered Republicans. That means while he may need to reach out to irregular voters to help boost his advantage, "there is no reason to believe that his support would simply evaporate among a traditional Republican primary electorate."