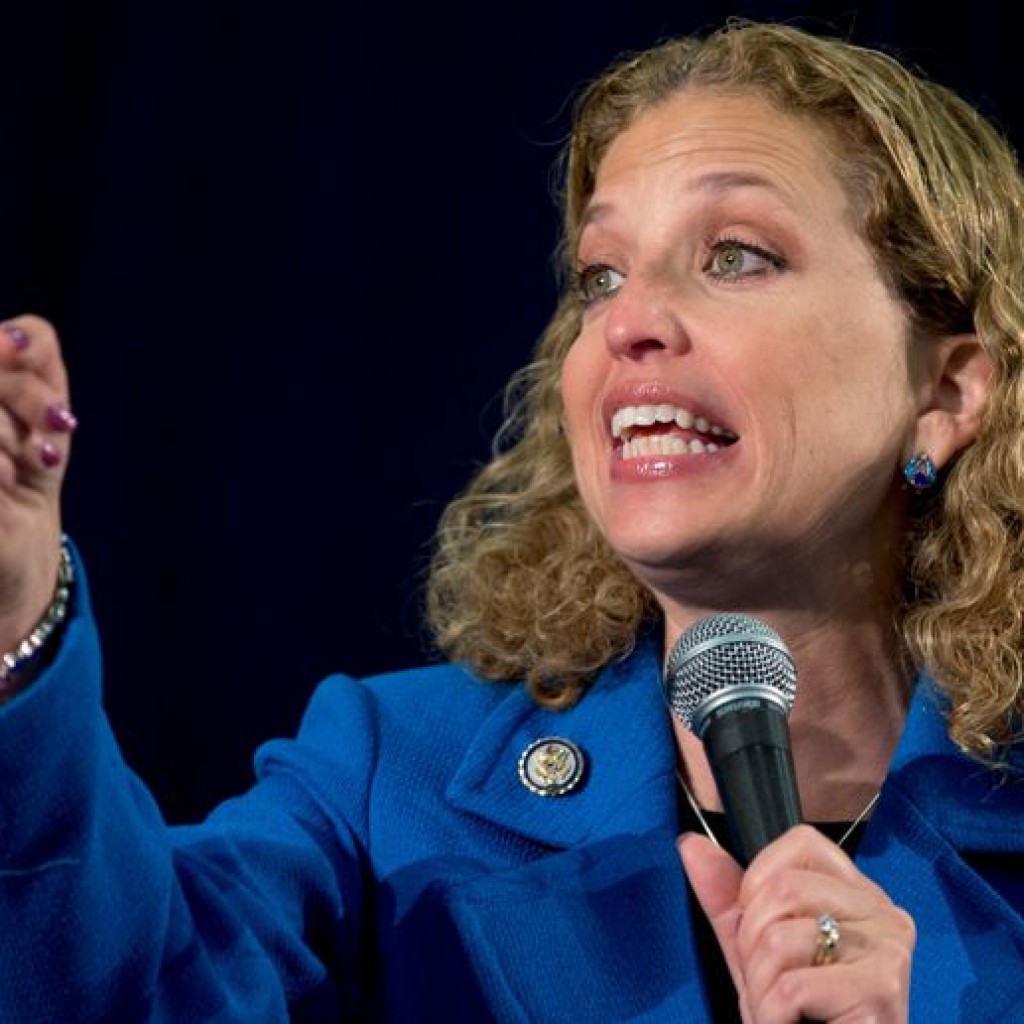 The discontent regarding Democratic National Committee Chairwoman Debbie Wasserman Schultz among her fellow Democrats doesn't appear to be abating in the new year.
Much of the animus involves the monthslong perception that she has manipulated the presidential debate schedule to favor Hillary Clinton: Relatively few debates have been set as compared with the 2007-2008 campaign cycle.
Progressive group Roots Action says more than 23,000 people signed a petition on the group's website asking the DNC to remove Debbie Wasserman Schultz as chairwoman.
"The head of one of the two big political parties in the United States is trying to manipulate the presidential election process by limiting direct debate and tilting the national party apparatus in favor of one candidate. This is unacceptable," said RootsAction.org co-founder Norman Solomon.
Former Maryland Gov. Martin O'Malley has criticized Wasserman Schultz for months about the lack of more presidential debates, joined recently by supporters of candidate U.S. Sen. Bernie Sanders. Sanders supporters also are unhappy with her initial actions after the report that a Sanders staff member accessed data collected and organized by Clinton's campaign. The DNC blocked the campaign from that database immediately, prompting the Sanders campaign to file a lawsuit against the DNC to regain access to the committee's voter file.
The bill of particulars used against Wasserman Schultz in an email sent out by Roots Action goes beyond those two events, however.
The group says the debates have been conducted by "corporate and/or incompetent moderators who have failed to even raise many of the most important topics of concern to voters — for example, climate change and the TPP."
The three televised debates have been moderated by CNN's Anderson Cooper, CBS' John Dickerson and ABC's David Muir and Martha Raddatz. The latter two debates aired on Saturday evenings,  traditionally time of lower viewership.
The Roots Action email goes on to refer to Wasserman Schultz as a "pro-militarist and corporatist tool of the high bidders," and blasts her for supporting a bill that would enable racial discrimination in car buying. That was a reference to a November vote in the House that would revoke the U.S. Consumer Financial Protection Bureau's 2013 auto lending guidance. It suggested that lenders should either impose limits on or eliminate car dealerships' ability to adjust, on a case-by-case basis, the amount of compensation they keep for arranging a consumer auto loan, a discretionary practice that the CFPB said could lead to discriminatory loan pricing.
Roots Action describes itself on its website as an online initiative "dedicated to galvanizing people who are committed to economic fairness, equal rights, civil liberties, environmental protection — and defunding endless wars."
Among its members are Jeff Cohen and Solomon, founding members of the media watchdog group Fairness and Accuracy in Reporting (FAIR).
Florida Politics contacted the DNC for comment and will update this post when it responds.