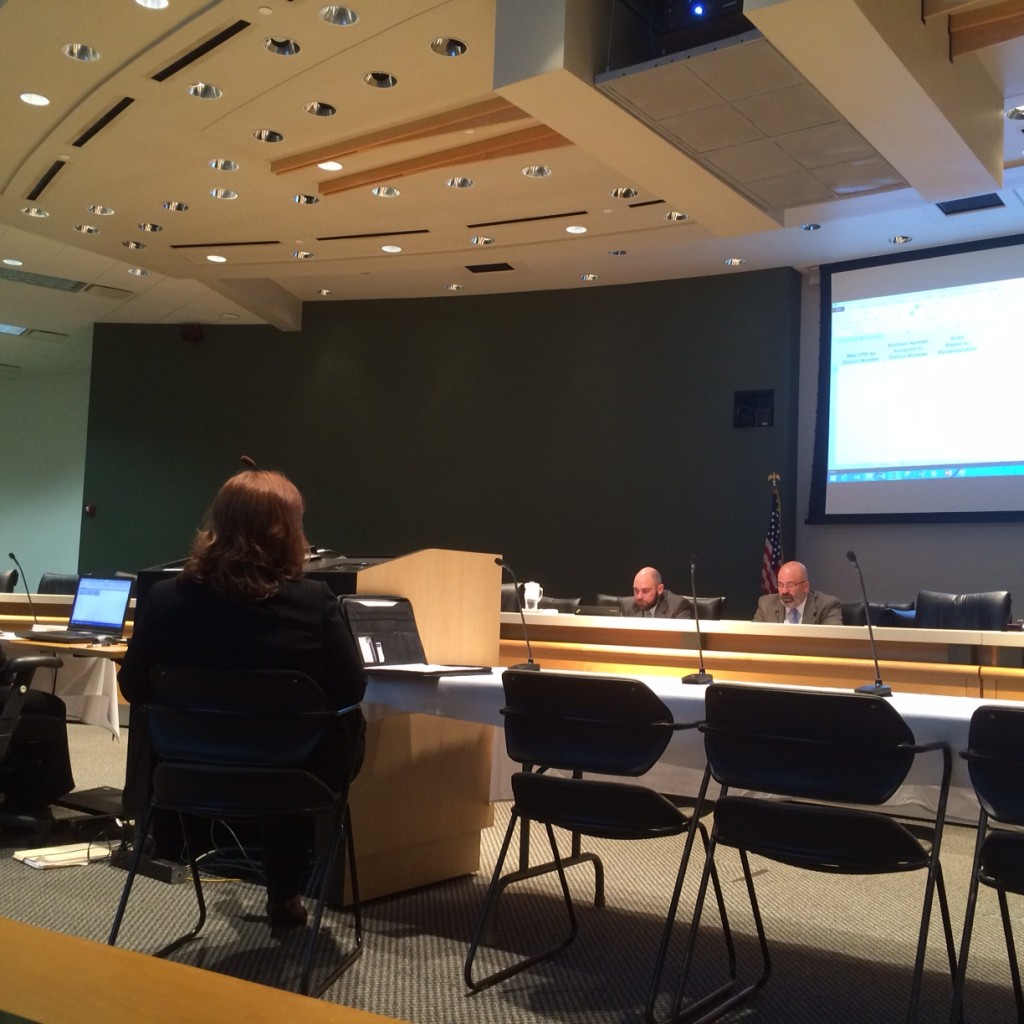 3:30 p.m. update: The new, renumbered state Senate district map is now here.
---
Staff from the Florida Senate and Auditor General's office met Tuesday to assign random numbers to districts in the state's new Senate District map.
Here are the results, with the first number being the district number on the map as adopted by Circuit Judge George Reynolds; the second is the new randomly assigned district number. Same numbers means districts stay the same:
1-2
2-1
3-3
4-4
5-5
6-7
7-8
8-12
9-6
10-9
11-10
12-11
13-14
14-13
15-22
16-17
17-18
18-20
19-19
20-16
21-15
22-24
23-28
24-21
25-30
26-26
27-31
28-23
29-32
30-27
31-33
32-25
33-35
34-29
35-37
36-40
37-36
38-39
39-38
40-34
The random numbering was done using the randomizing function in Microsoft's Excel spreadsheet software. Reynolds ordered the renumbering as part of his earlier decision.
In a memo announcing the meeting, Senate President Andy Gardiner said: "Complying with the circuit court ruling does not preclude the possibility the Senate will take further legal action in this case."
On Tuesday, Senate spokeswoman Katie Betta said a decision on challenging Reynolds' ruling had not yet been made.
In a conference call last week, plaintiffs' attorney David King said he didn't know what the Senate would gain by appealing Reynolds' ruling, calling the decision "rock solid."
In redrawing the boundaries of the Senate's 40-district map, Reynolds picked a map drawn by a coalition of voter-rights groups, including the League of Women Voters of Florida, who say the current districts violate the state constitution's anti-gerrymandering provision.
The Senate ruling was the second time in the last year that the courts have decided the state's political boundaries.
In October, Circuit Court Judge Terry Lewis endorsed a map drawn by the League of Women Voters of Florida and Common Cause as the new boundaries for the state's congressional districts.
Those organizations and others sued the state over congressional and state Senate district lines. They said the existing maps violated the state's "Fair Districts" constitutional amendments aimed at prohibiting gerrymandering.
---
A technical description of Tuesday's renumbering process is here.
The new map, not yet renumbered, is here.