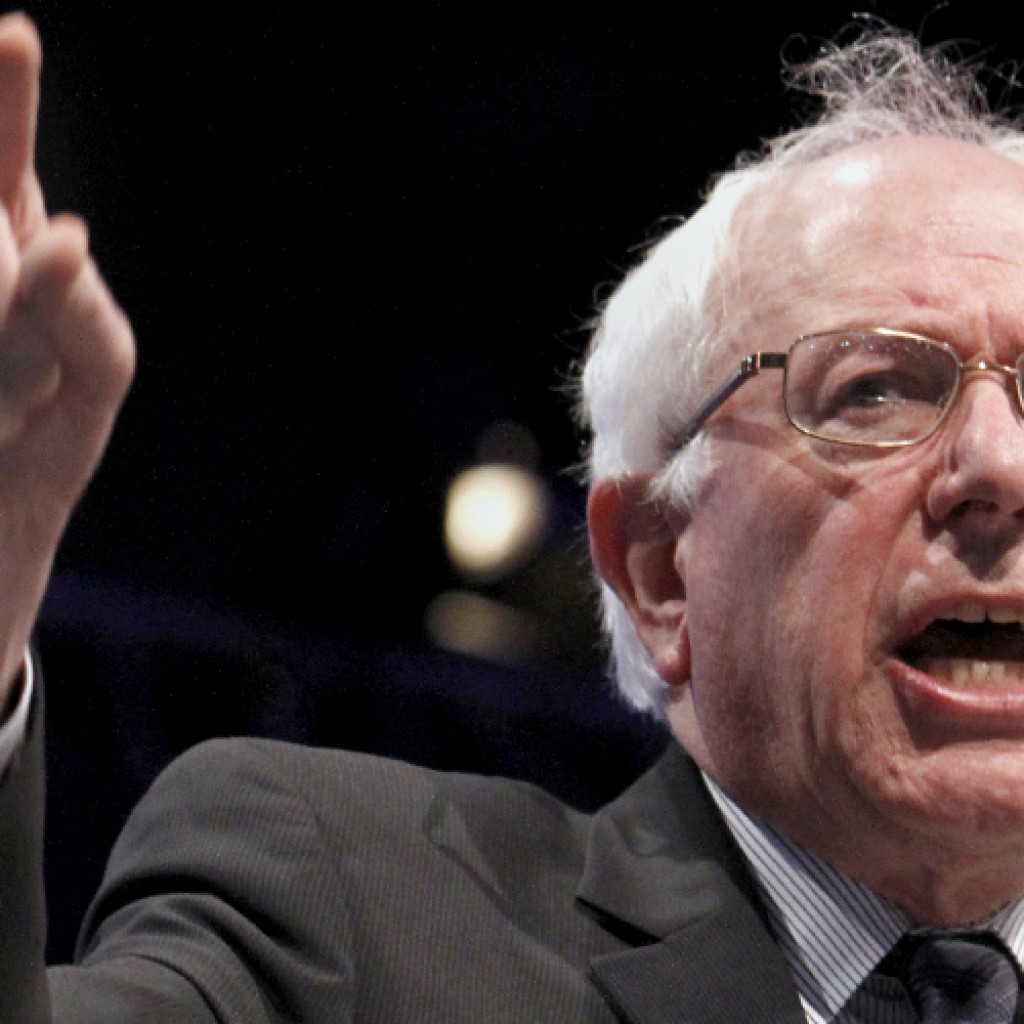 Bernie Sanders continues to lead in New Hampshire and is staying within striking distance in Iowa, but what happens after that?
Apparently, even top level staff of the Sanders campaign aren't willing to predict how they'll do March 1, when two states hold caucuses and nine more hold primaries, many in the South, where the Vermont Senator has been an unknown quantity until recently.
"Although the media likes to focus on the quote, wins and losses, this is a proportional allocation system for delegates," said Jeff Weaver, Sanders campaign manager, on a conference call with reporters Tuesday. "We're very focused on delegate counts," Weaver continued. "At the end of the day, that's what matters. You need delegates to win at the convention."
Weaver said the campaign strategy is to win delegates, and "a little less focused on which states you get 50.1 percent versus 49.9." He said that a loss by a certain number of percentage points could still translate into acquiring the same number of delegates in a particular state, depending on their rules.
The translation of that is that the Sanders camp doesn't expect to win that many states March 1, the date of the so-called SEC primary, featuring states such as Georgia, Alabama, Tennessee and Oklahoma. Several of those states have a preponderance of black Democratic voters, a demographic that Sanders has struggled with during this campaign, according to polls. But Team Sanders downplayed that Tuesday.
"If you looked at more recent national polls, an ABC poll, and there was another national poll, both of which showed that the nonwhite vote for Senator Sanders was starting to approach the white vote on a national basis," Weaver said. "I'm not saying there aren't some disparities in some states, but I do believe on a national basis, Senator Sanders is getting a second look by a number of nonwhite voters."
Several reporters on the conference call inquired as to the status of the Sanders campaign's lawsuit against the Democratic National Committee.
Last month the DNC revealed that Sanders's campaign aides had gained access to and copied Hillary Clinton's proprietary voter data during a technological glitch via a shared database of Democratic voters. In response, the DNC initially banned the Sanders team from having access to that data.
In response, the Sanders campaign fired Josh Uretsky, their national data director, who had elicited the Clinton data. But they were outraged by being denied access to the voter file, which included its own data. The DNC later relented, but the lawsuit filed by the Sanders camp is still ongoing.
"We are working in a collaborative way with the DNC to resolve issues and to deal with data security issues," said Weaver, who was hesitant to go beyond that general response.
Although nobody has received as much media attention as Donald Trump this election cycle, many commentators and even some voters have listed Sanders along with Trump as responding to an American public sick and tired of conventional politics. Sanders himself began about 10 days ago to reach out to Trump voters, saying that he represented their values more because of Trump's stance on issues such as raising the minimum wage (polls show the public supports that position, but Trump opposes it).
Tad Devine, a top campaign adviser to Sanders, said that the Vermont Senator will continue that line of persuasion.
"There are too many people in this country voting for Republican candidates — President and other offices — at the expense of their own economic self-interest," Devine said. "And that the Republican policies, whether it's a living wage or equal pay for women or whether we're going to increase Social Security benefits and not cut them, on a broad range of issues that affect people, policies that Bernie Sanders is proposing are much better for those people, than the policies that Trump and the Republicans are proposing."
Speaking in New York City near Wall Street Tuesday, Sanders referred to his differences of opinion with Clinton on some financial regulations. He also said he would fight to cap ATM fees at $2, cap interest rates on credit cards and loans at 15 percent, establish modest banking services at post offices, and turn credit rating agencies into nonprofits that are committed to accurately rating financial products, and are not beholden to Wall Street.