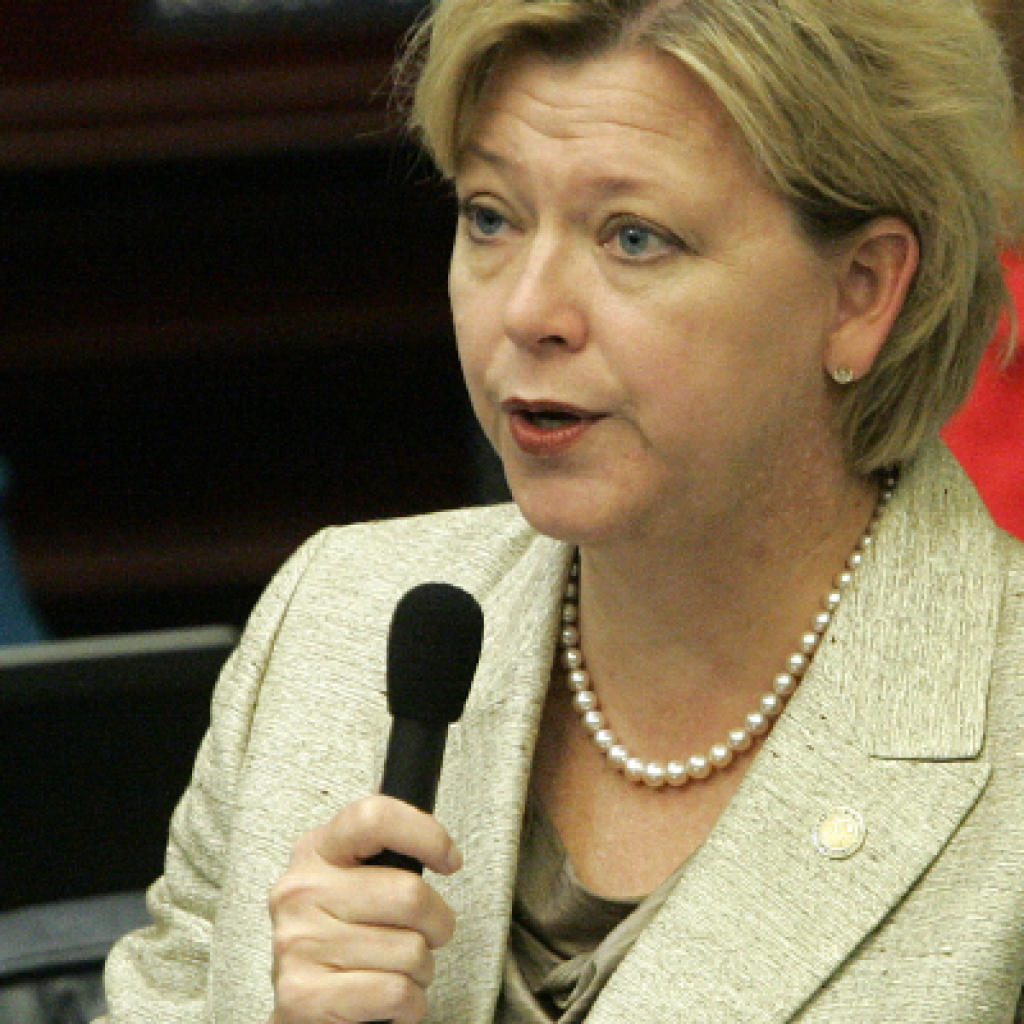 State Rep. Janet Adkins has introduced legislation intended to clear the massive backlog of rape kits across the state that she hopes moves quickly when the Legislature convenes next week.
"It's a reasonable expectation for victims of sexual assault that when an evidence kit is collected, that something is done with that kit, that the evidence is tested and analyzed. And it's just really disappointing to learn that so many of these kits have sat on shelves and have gone untested," Adkins told WJCT.
Adkins, who is term-limited, is running for the position of Nassau County superintendent in November after she leaves her Fernandina Beach seat. As this website has reported, it's a lively fundraising matchup for the post as Adkins, a charter school proponent, draws big checks statewide from charter fans, while her opponent, Nassau School Board member Kathy Knight Burns, is pulling heavy local support mainly from fellow Nassau Countians.
Meanwhile, Adkins continues to distance herself from the ongoing controversy surrounding U.S. Rep. Corrine Brown's federal lawsuit challenging the redrawing of her congressional district. Adkins was caught on tape in August during a closed-door meeting of Republican activists talking about the redistricting process and Brown's legal challenge to her newly drawn district.
"It's a perfect storm," she said at the time in remarks obtained by POLITICO. "You're now reducing the percentage of minorities in that district and you've drawn it in such a fashion that perhaps a majority, or maybe not a majority, but a number of them will live in the prisons, thereby not being able to vote." (Adkins has since apologized for the comments.)
"The comments were taken completely out of context," Adkins now says.
"I was simply trying to restate what the debate had been on the floor of the House, as we were debating that bill. I was simply relating comments that other lawmakers had made. But listen, the courts have spoken. They have drawn the district. It's interesting that a prior court had drawn the district Jacksonville to Orlando, now we've got a court that's drawn it from Jacksonville to Tallahassee, and I think we're going  to move forward with the maps the courts have drawn."