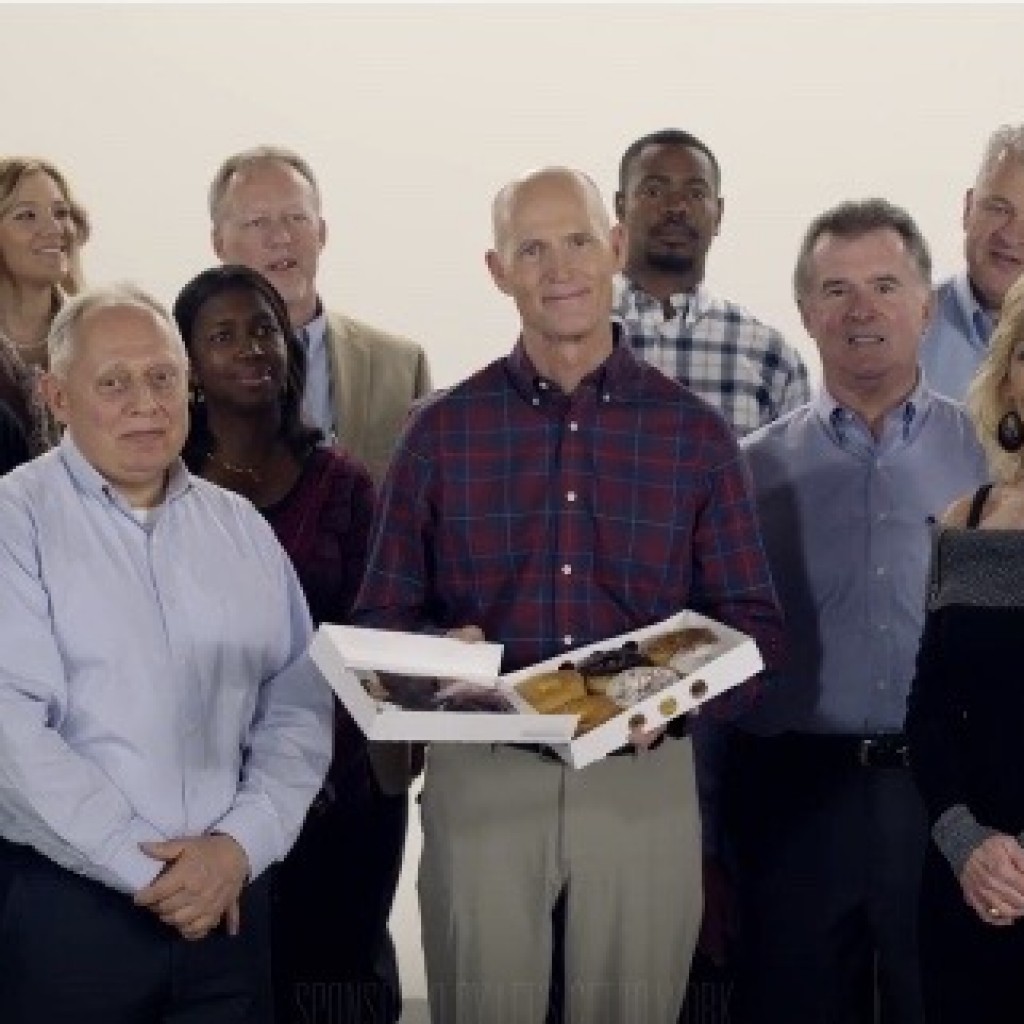 With the 2016 legislative session slated to begin Tuesday, Gov. Rick Scott is calling on lawmakers to support his tax cut and incentive package in a new advertisement.
The advertisement — a 30-second spot dubbed "Small Business" and paid for by Let's Get to Work, his political committee — is set launch next week, reported Gary Fineout with The Associated Press.
"It takes all kinds of people, taking all kinds of risks to create Florida's diversified economy. In just five years we've created a million jobs, but we can't stop now. Let's create more manufacturing jobs, more small businesses, attract businesses to move to Florida, start and grow here. Let's keep Florida working," Scott says in the advertisement.
In just five years we created a million jobs. But we can't stop now. https://t.co/H2RA2xIatd

— Rick Scott (@ScottforFlorida) Jan. 6, 2016
The message of diversifying the economy is one Scott has used in recent appearances. During a stop in Southwest Florida on Monday, Scott said the state needs to "continue to diversify the economy" so it can become less dependent on the tourism and construction industries.
"Our Legislative Session starts in about a week and we've got to continue to cut taxes," he said during the stop. "We cut taxes 50 times since I got elected, and my proposals this year is to cut $1 billion in taxes. We have the ability to do that; we have over $3 billion more projected revenue than recurring expenses."
Let's Get to Work has raised millions to support Scott's campaigns. In November, the organization raised $116,300. The committee raised more than $3.8 million between Jan. 1, 2015 and Nov. 30, 2015.
Scott is scheduled to go on a statewide bus tour to boost support for his tax cut and incentive package next week. The 2016 legislative session begins Tuesday.