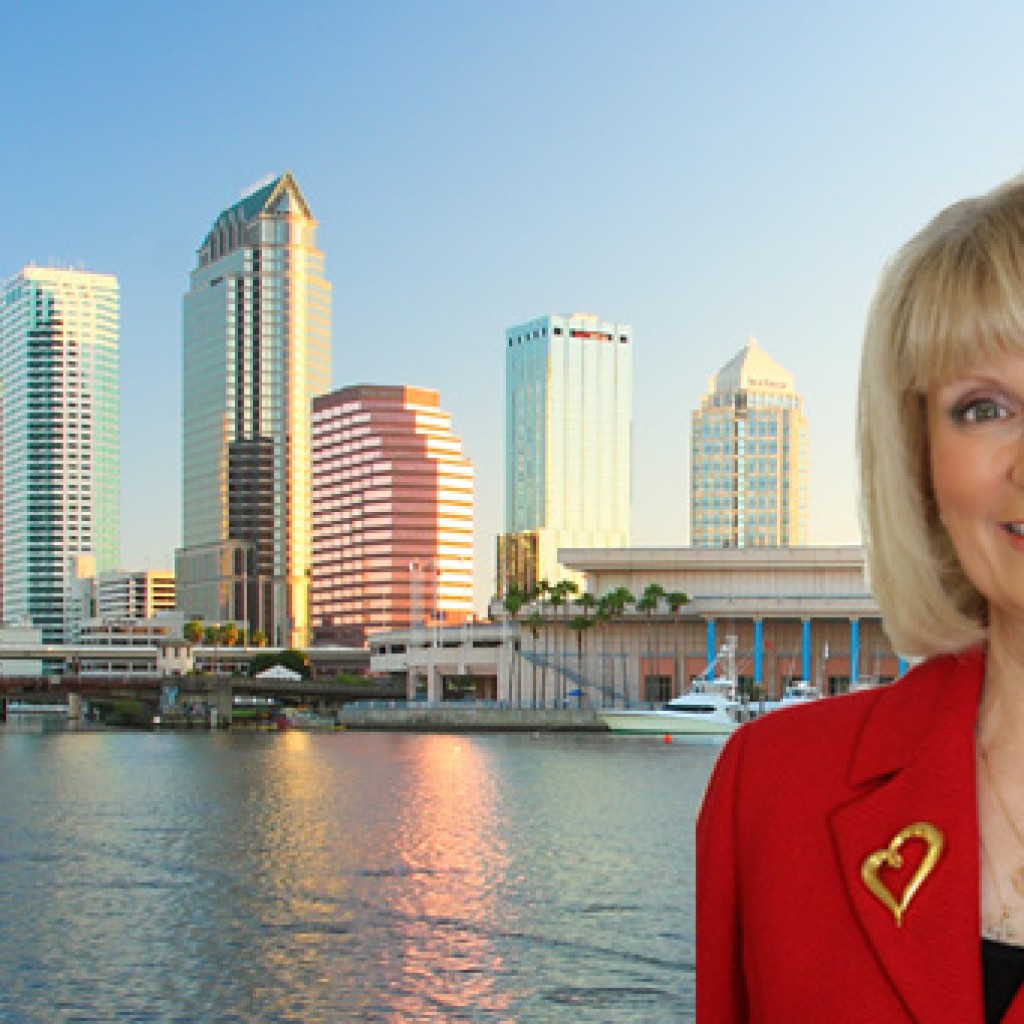 Hillsborough County Commissioner Sandy Murman, currently running for re-election to her District 1 seat this fall, acknowledged Friday she's considering a run at the newly created state Senate District 18 seat.
"I am looking at it," the Davis Island Republican told Florida Politics late Friday afternoon. "I'm very happy on the County Commission. I love working in Hillsborough County with all of my constituents,  but I'm going to take a look at it, do some research, and see what it looks like."
The newly drawn up Senate District 18 seat encompasses west Hillsborough County, extending from MacDill Air Force Base north to Pasco County. Murman's current County Commission District 1 seat covers south and western Hillsborough, a factor she contributes to her serious look at the Senate District.
Murman was in the Florida House from 1996 to 2004. An Indiana native, Murman returned to the political arena by winning the county commission seat over Democrat John Dingfelder in 2010. She was re-elected without opposition in 2012, and is running unopposed for her seat this November.
Murman demurred when asked whether she misses state politics, but acknowledged she liked being involved in making policy to help children and families, and working on health care issues. "If it works out, that would be something that would appeal to me," she said, acknowledging that she's worked on some of those issues on the county commission.
Tampa state Rep. Dana Young has announced she's definitely running for SD 18 this year, and already has a formidable campaign fund with over $200,000 on hand. If Murman were to enter the race, the two would square off in a primary this August.
Currently there are no Democrats who have announced their intentions to run for the seat, which leans slightly Democratic in terms of party registration.  State Rep. Janet Cruz is by far the choice among the Democratic establishment to run for the seat, but she said  this week that she remains undecided.
As does Murman, for the moment anyway. She says she doesn't have any timetable when she'll decide her intentions. "I'm still running for re-election for my commission seat, but I'm looking at the numbers and what the district looks like demographically, and see how it all comes together."