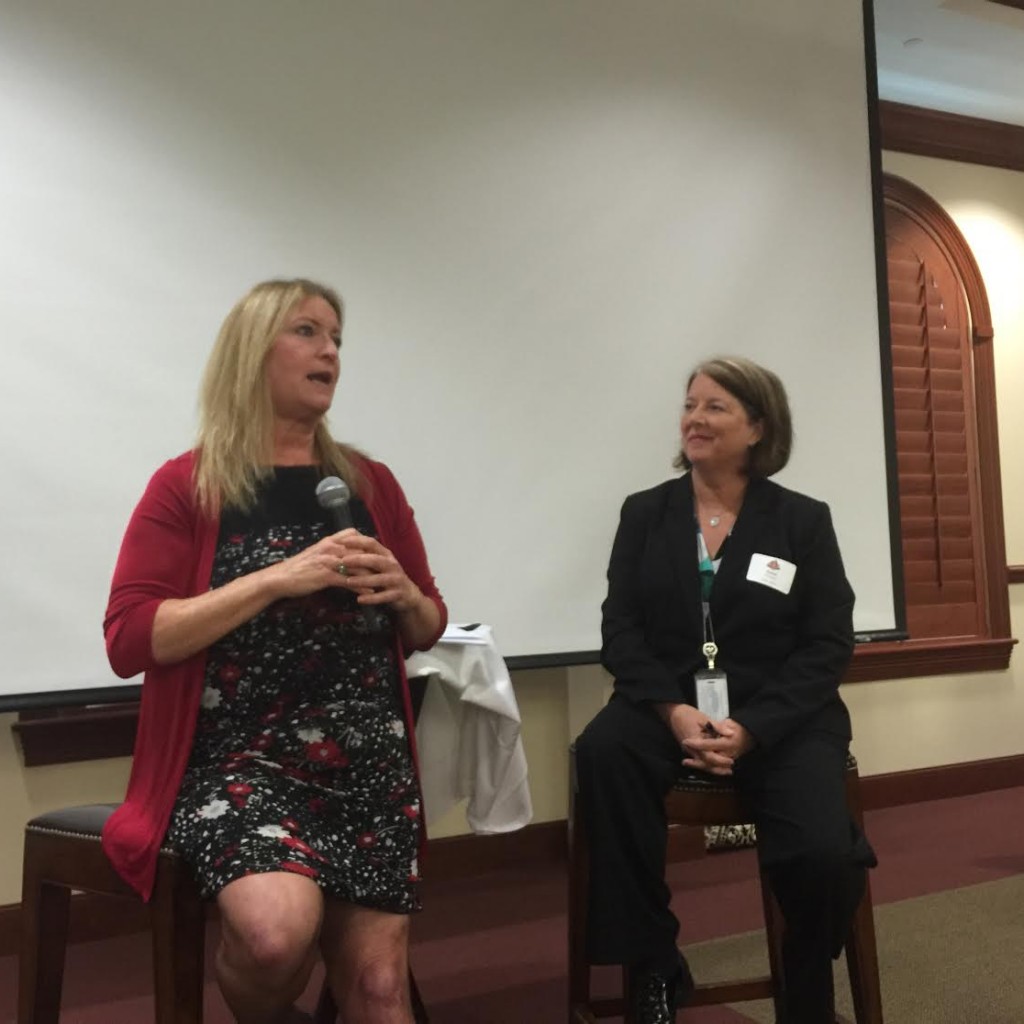 A leading environmental activist says the solar amendment being backed by Florida's investor-owned utilities is doomed to rejection by the Florida Supreme Court.
Susan Glickman, Florida director of the Southern Alliance for Clean Energy, asserted that Friday during the Tampa Tiger Bay Club meeting. She blasted the Consumers for Smart Solar group, which she said had spent more than $10 million to essentially "mislead and confuse people."
"They formed an initiative that would enshrine current law in the Constitution," Glickman said of Consumers for Smart Solar's goal. "And current law has gotten us less than one-tenth of 1 percent of our energy needs met with solar."
Glickman's group has been raising money and gathering signatures to back Floridians for Solar Choice's  amendment, which would allow Floridians to buy solar-generated electricity from a third-party source. Currently, consumers can buy electricity — solar or otherwise — only from utilities.
Floridians for Solar Choice had aimed to be on this year's ballot, but it won't make it. Officials ended the quest for this year's ballot last month, acknowledging they wouldn't be able to procure 683,149 verified signatures by the Feb. 1 deadline. Although it came up about 200,000 signatures short of qualifying for the ballot, the group's efforts haven't stopped. The qualified signatures they have gathered will count toward their today and  they have 10 months to collect signatures that would be viable for the 2018 ballot.
According to the Florida Division of Elections website, Consumers for Smart Solar have spent $6.6 million as of the end of December on their measure, but Glickman said the group "spent a lot of money through the utilities themselves that they don't have to report."
Glickman said the future is very bright for solar in the Sunshine State. Combined with Consumers for Smart Solar's signature-gathering efforts, more than a million people signed petitions in 2015 wanting access to solar power, she said. She came to her optimistic conclusion "because the utility-backed initiatives (signatures gatherers) were misleading people out on the campaign trail and telling them that it was solar choice … which is why I believe the Florida Supreme Court will strike down their language."
Adam Bantner II, president of the Tampa Tiger Bay Club, told members that Consumers for Smart Solar officials had been invited to the forum but had declined.
Consumers for Smart Solar representative Sarah Bascom issued this prepared statement to FloridaPolitics.com late Friday afternoon.
"It is unfortunate that time and again Floridians for Solar Choice continues to blame everyone else for not making the 2016 ballot. Their apparent failure is simply the result of Florida voters seeing their true motives behind their amendment.
"No matter what ballot their amendment may or may not be on, it does not change the fact that they are promoting a bad idea that deserves to fail. An independent Mason-Dixon poll showed that their amendment is only supported by 30 percent of Florida voters. Florida voters know that it's a bad idea to put one industry's business model into the constitution and then make that industry immune to common sense consumer protections laws, and force a new tax on all Floridians to subsidize that industry.
"From the beginning, our amendment has been clear, straightforward and unambiguous, and deals with only one subject. We remain confident that our amendment will appear on the 2016 ballot for the people of Florida to decide.
"Our amendment is protective in nature, it protects the rights of consumers and protects the ability of state and local governments to protect consumers. Regardless of the decisions that the Legislature makes now or in the future, it ensures the protections and rights stay in place."