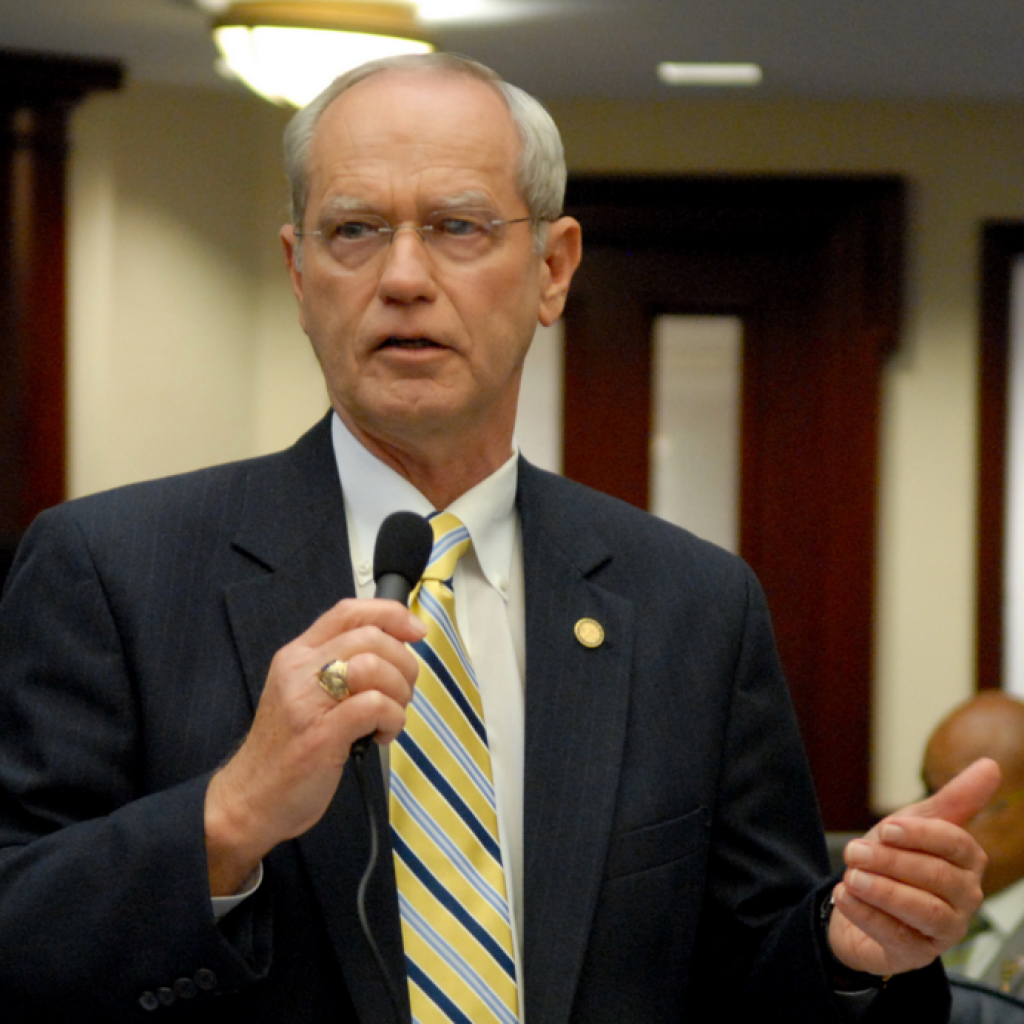 The director of a state ethics watchdog on Monday said he doesn't see a conflict of interest with state Rep. Ken Roberson, a funeral director, carrying a bill this session that would financially benefit the funeral industry.
The legislation (HB 315) would do away with a fee, ranging from $25 to $63, charged for medical examiners to perform "an examination, investigation, or autopsy," most often so that a body can be cremated. Funeral homes and crematoriums pay the fee.
The bill has cleared two committees in the House, most recently the Local and Federal Affairs Committee, which OK'd it Thursday on a 12-6 vote.
That was after Democratic state Rep. Kevin Rader of Delray Beach questioned whether Roberson, a Punta Gorda Republican, should even have filed the bill. Roberson tried unsuccessfully in 2014 to move a similar measure.
"There's something about when you have a bill that deals with your own industry that I think the public should question," Rader told Roberson, adding that he had the "utmost respect" for him.
"But you work in the industry and you're trying to pass a bill that would save your industry (money)," Rader said.
Roberson said he and other funeral directors won't benefit but their clients will, because the charge is just another cost of doing business they pass on to those paying for funerals, like flowers and newspaper obituaries.
Ben Wilcox, director of Integrity Florida, an anti-public corruption group based in Tallahassee, said any ethical conflict is at best "pretty gray."
"I would say if it benefited him directly and personally, that's one thing, but not just the industry he works in," Wilcox told FloridaPolitics.com.
As a citizen Legislature, state lawmakers are expected to have outside jobs and careers to bring that expertise to bear on legislation. Because of that, "the conflict bar is set pretty low," Wilcox said.
The Rules of the Florida House of Representatives are vague, saying members are forbidden from "allowing personal employment to impair (their) independence of judgment in the exercise of official duties."
Reached Monday by phone, Roberson said he would not have introduced the bill if he thought it was untoward. Lawmakers were out of the Capitol because state government was closed for the Martin Luther King Jr. holiday.
Twenty-four counties don't charge a fee, but Roberson fears more will start doing so. The counties use the fee revenue to defray their medical examiners' administrative costs.
"It's a wrong that needs to be fixed," he said.
But Susan Harbin, a lobbyist for the Florida Association of Counties, last week told the committee that the fee is fair because it's charged only to people who create the cost. Repealing it could be a yearly $3.9 million hit to all the counties that charge it.
"It's a policy determination," she said. "Would you rather have a fee cover the administrative costs … or would you rather push it back onto the counties, (which are) going to use general revenue, dollars that come from property taxes that we're all paying?"
---
Jim Rosica ([email protected]) covers the Florida Legislature, state agencies and courts from Tallahassee.