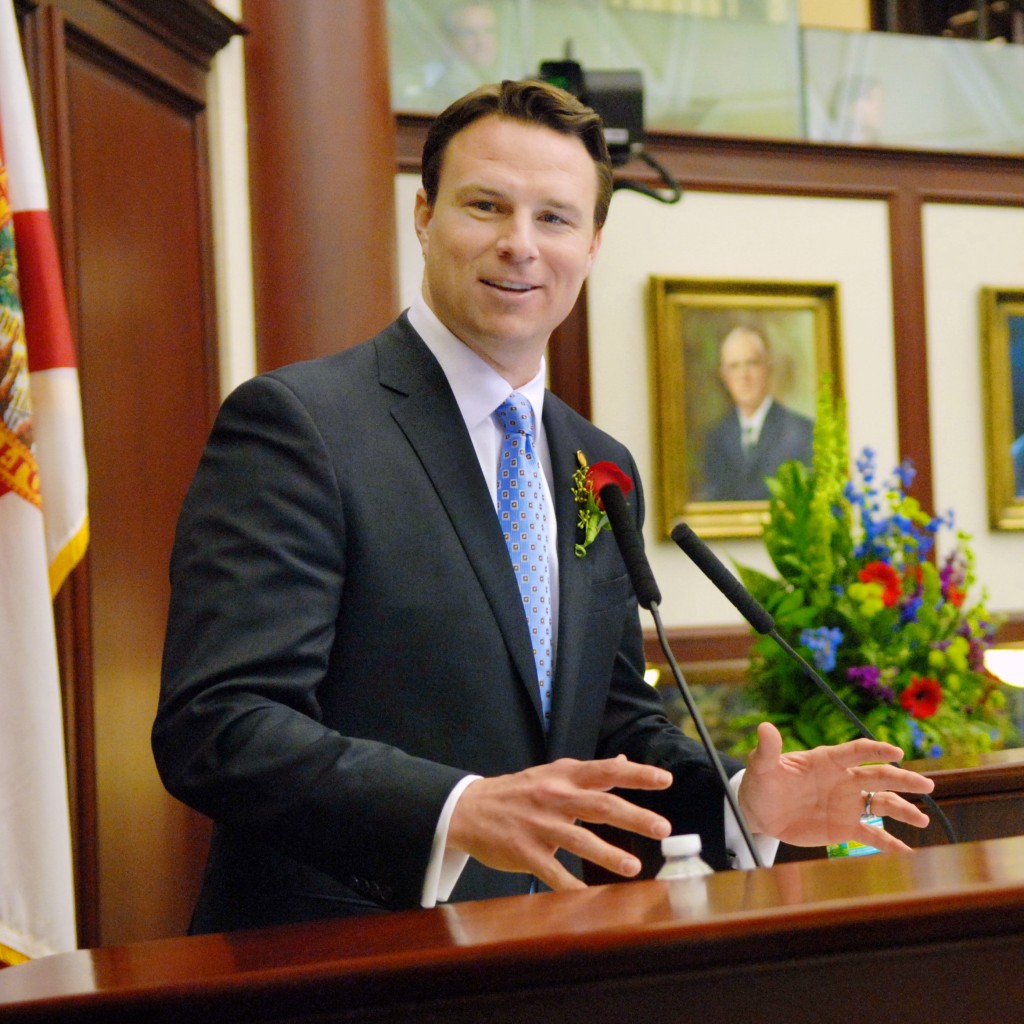 Weatherford Partners, the venture capital group created by former Florida House Speaker Will Weatherford and his two brothers, on Tuesday announced their first public deal, contributing to a $4.5 million funding round for a Missouri company.
Weatherford's firm invested in the Kansas City-based PayIt, which produces mobile apps for governments so people can pay for things such as licenses, taxes and traffic citations online.
Weatherford Partners' specific part of the funding round was not disclosed. Other investors were Advantage Capital Partners, Royal Street Ventures and Missouri Technology Corp.
"PayIt's mobile platform transforms how state and local governments engage and serve citizens wherever they are," Will Weatherford said in a news release. "This new investment enables the company to accelerate development of its platform and solution offerings in response to intense demand from state and local leaders."
The Kansas Transportation Authority, for example, just started offering a PayIt mobile app for customers to manage their K-TAG accounts, Kansas' version of SunPass.
"We're very excited about it," Will Weatherford told FloridaPolitics.com in a telephone interview. "It's great technology that's been a long time coming."
The former speaker, ever one to hold his cards close, wouldn't reveal hints as to his next big deal. He did refer to the PayIt venture as "indicative of our desire to disrupt the status quo now and again."
Weatherford, the firm's managing partner, formed the company with brothers Sam Weatherford, who founded another private equity firm, and Drew Weatherford, a former Florida State University quarterback and business consultant, after leaving the House of Representatives in 2014.
The Tampa-based company, in addition to investing, also "provide(s) strategic business advisory services to select businesses," its website says.
Last year, Tampa Tribune columnist Tom Jackson offered his own theory on how Weatherford's current pursuit will help any political aspirations:
Early speculation about the partnership is that it offers Will the opportunity to burnish his bona fides in the areas of finance and management, which would enhance his resume if he seeks one of the two statewide offices requiring executive skills — governor and comptroller — that will come open in 2018.
In a September 2014 interview with the Tribune, Weatherford said he would "definitely never rule out" a return to elected office but added he was going to "enjoy family life and focus on the private sector more."
But his counterpart, then-Senate President Don Gaetz, called the now 36-year-old "the future of Florida," saying he expected "to host a fundraiser for Will Weatherford for governor or U.S. senator sometime in the next five years."