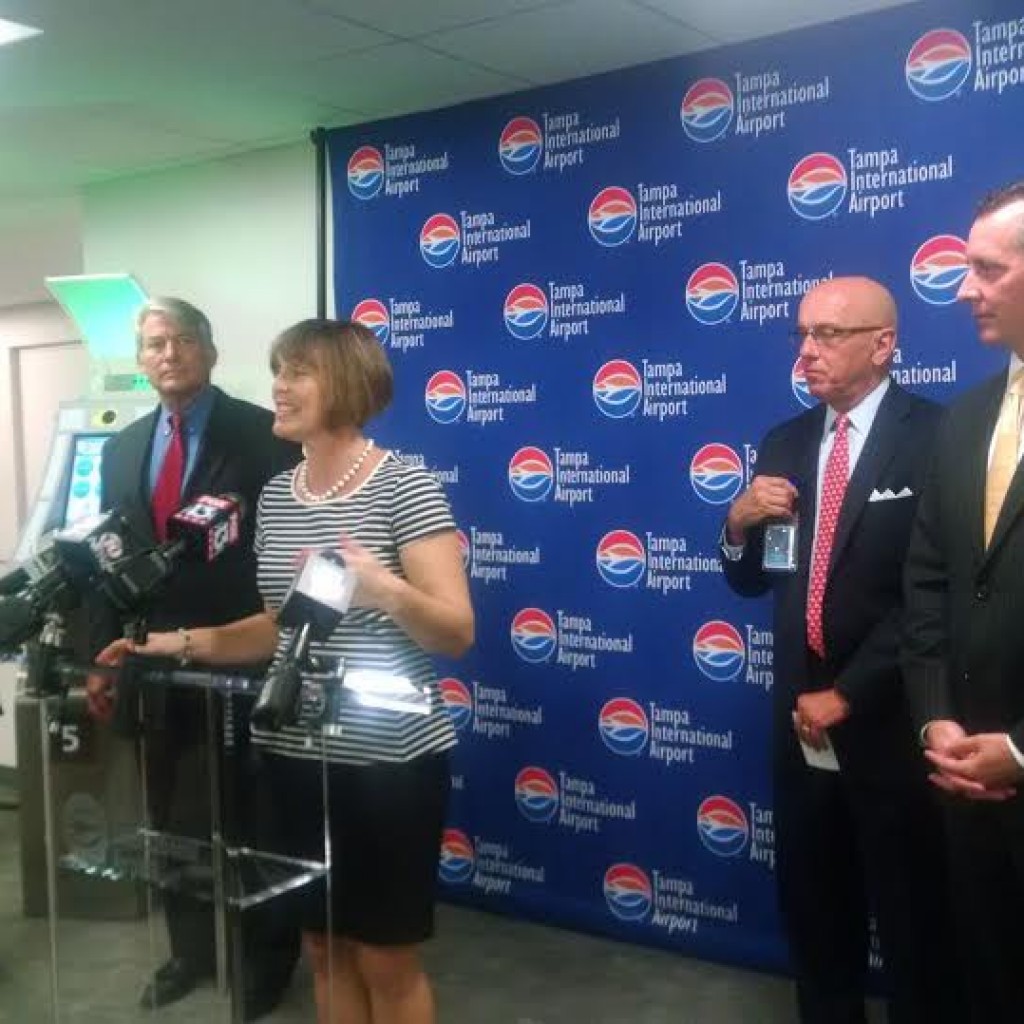 Pinellas County Republican U.S. Rep. David Jolly's proposal to ban federal officeholders from directly seeking campaign contributions has been getting an ambivalent reception across the region and the country. His legislation would affect only elected federal officials: the president, vice president and members of Congress. The change would not apply to candidates for federal office who are not incumbents.
"The critical issue is going after the big, dark money that's out there," said Kathy Castor, Jolly's Democratic congressional counterpart across Tampa Bay.
By "dark money," Castor is referring to political money whose source is unknown.
During the 2012 election cycle — the last time the presidency was at stake — dark money groups pumped about $300 million into political messages that called for the election or defeat of federal candidates, according to the nonpartisan Center for Responsive Politics. 
"Unless you address the super PACS, the millionaires and billionaires that have outsized influence on our campaign finance system, any incremental change is not going to really change the policy," Castor said.
Jolly is running for the Republican nomination for Senate in Florida this year, and FloridaPolitics.com reported this week that like his GOP Senate opponents Ron DeSantis and Carlos Lopez-Cantera, Jolly has his own Super PAC.
"David Jolly's sudden change of heart on political fundraising, which comes less than 24 hours after launching his super PAC, is as laughable as it is hypocritical," said Florida Democratic Party spokesman Max Steele. "Taking a backseat to your super PAC on fundraising is not reform."
Others aren't so cynical.
"At a time when other candidates are capitalizing on public disgust with America's corrupt campaign-finance system — whether it's Donald Trump on the right or Bernie Sanders on the left — a pledge like Jolly's could score with voters," wrote the editorial page of the Orlando Sentinel.
Wouldn't you prefer not to have to dial for dollars, Castor was asked?
"If you ask any member of Congress, any elected official, of course they're going to say that," she said. "And you add on the fact that I'm raising two teenage daughters and I have a working spouse. It's all about balance."
Castor said the lack of transparency with super PACs is the biggest issue. "It's hard to talk about campaign finance reform with incremental change. We have to address the hole that Citizens United blew in our system."
That isn't likely anytime soon through Congress. There is an organization attempting to get a constitutional amendment to repeal the decision, Move to Amend. Group representative David Cobb has been speaking this week throughout Florida, advocating for the issue.