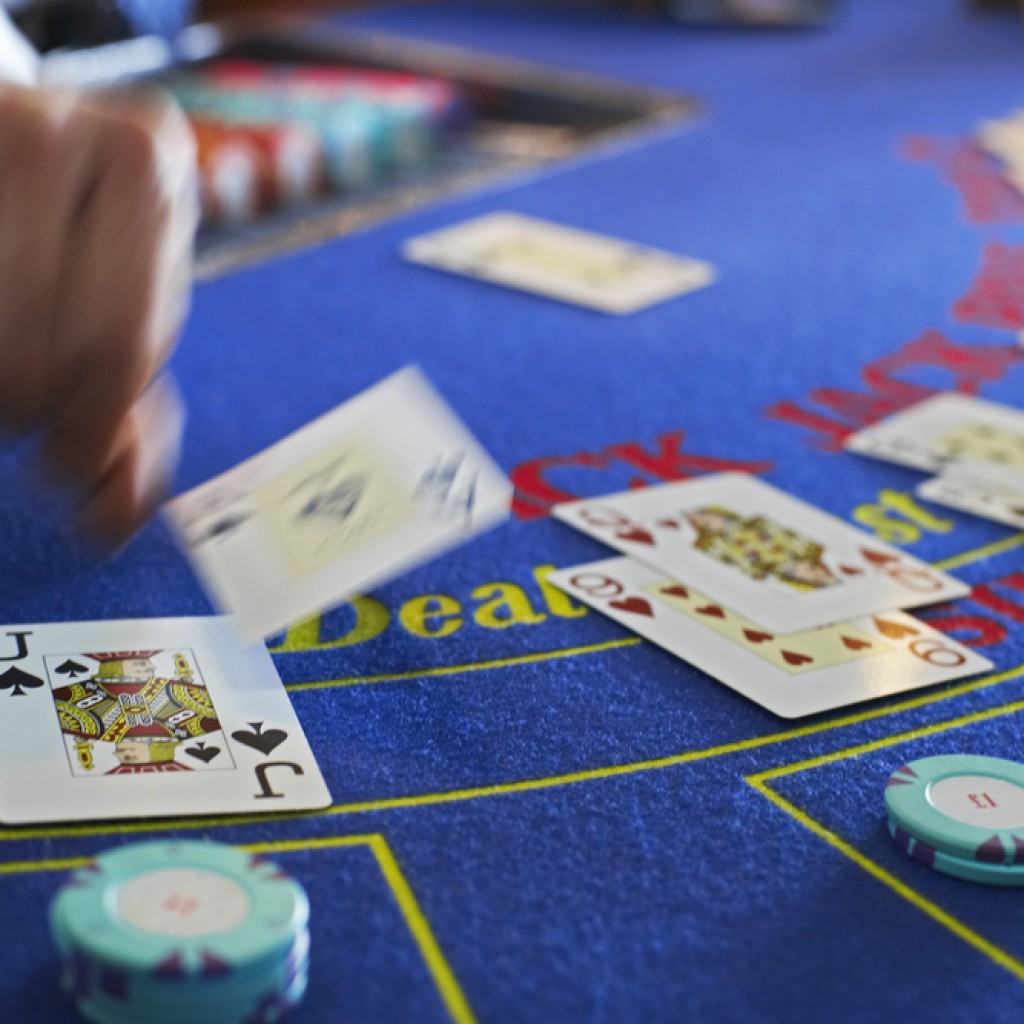 The votes against a new Indian gambling agreement started piling up Wednesday, as senators verbally shellacked Gov. Rick Scott's policy guru about the terms of the deal.
The Regulated Industries Committee, oversees the state's gambling industry, held a workshop on the Seminole Compact, with Scott policy director Jeff Woodburn acting as point man to formally present the details. No vote was taken.

After sometimes withering questioning from South Florida GOP Sens. Anitere Flores and Democratic Sen. Gwen Margolis, committee Chairman Rob Bradley joked, "I take that as two no's?"
Sen. Jack Latvala, a Clearwater Republican, piped in: "I would hate to dispute the chairman but … three."
Broadly, the deal would continue to allow blackjack exclusively in tribal casinos, including the Seminole Hard Rock Hotel & Casino in Tampa, in return for a $3 billion cut of the take over seven years.
It would also let the Seminoles add craps and roulette tables, as well as permit the Legislature to OK slot machines at the Palm Beach Kennel Club and allow blackjack at certain South Florida racetracks.
Critics such as the No Casinos anti-gambling groups have said it will "lead to the largest gambling expansion in state history."
"I know Dade County didn't ask for (more gambling) … and doesn't need it," Margolis said.
Latvala was piqued that other pari-mutuels, such as the Derby Lane Greyhound Track in St. Petersburg, didn't get the same kind of consideration.
"You're allowing flexibility to some, but not others," he said. Derby Lane is "adversely affected by the monopoly we allow (the Seminoles) to have in Tampa."
Latvala also questioned whether much of the new revenue from the tribe wouldn't be sucked away for Scott's $1 billion tax cut plan, his main ask to the Legislature this year.
Woodburn answered that it's up to lawmakers "however you want to allocate" the money, without mentioning the governor's line-item veto power over the state budget.
Latvala and other also questioned why the Poarch Band of Creek Indians' racetrack in Gretna, about 25 miles west of Tallahassee, wasn't granted anything.
A case now before the Florida Supreme Court asks the justices to decide whether slot machines are allowed outside South Florida if local voters in a particular area approve of them. Gadsden County voters OK'd such a referendum in 2012.
Woodburn, and later Seminole Gaming CEO Jim Allen, said that would violate not only the proposed Compact's exclusivity provisions but also those in the existing one approved in 2010.
That's when the tribe agreed to pay at least $1 billion into the state treasury for rights to offer the card game at some of its casinos. That provision expired this past summer, requiring a new meeting of minds.
The tribe also still has a federal lawsuit pending, in which it contends it can keep the games in place because Florida regulators violated the existing Compact when they allowed South Florida race tracks to offer electronic versions of card games.
Also under the existing Compact, if there's no new agreement in place, the state can go to federal court and ask a judge to enforce the Compact. That means ordering the Seminoles to take down the card tables.
Allen pressed lawmakers for a favorable review: "There are jobs at stake. We sometimes lose sight of that," mentioning the more than 3,500 casino employees who could be out of work if the Seminoles don't keep blackjack. "We will have to immediately lay these people off."
Bradley, a Fleming Island Republican, later told reporters he intends to hold another workshop next week to hear more about the numbers in the deal from state economist Amy Baker. The Florida House hasn't yet started to delve into the new Compact.
Bradley said changes to the Compact would likely be offered and considered "one by one."
"I think what you saw is an illustration of how difficult this issue is," Bradley said of the sharp questioning. "You have a lot of different viewpoints and trying to thread the needle is always a challenge."
Gambling as a whole vexes the Legislature every time it tries to tackle any changes, including a massive overhaul from House Republican Leader Dana Young that died on the vine just last year.
"We need to get it right," state Sen. Joe Abruzzo, a Boynton Beach Democrat, told Allen. "We need to get something done to stop putting your business, your employees, through this."