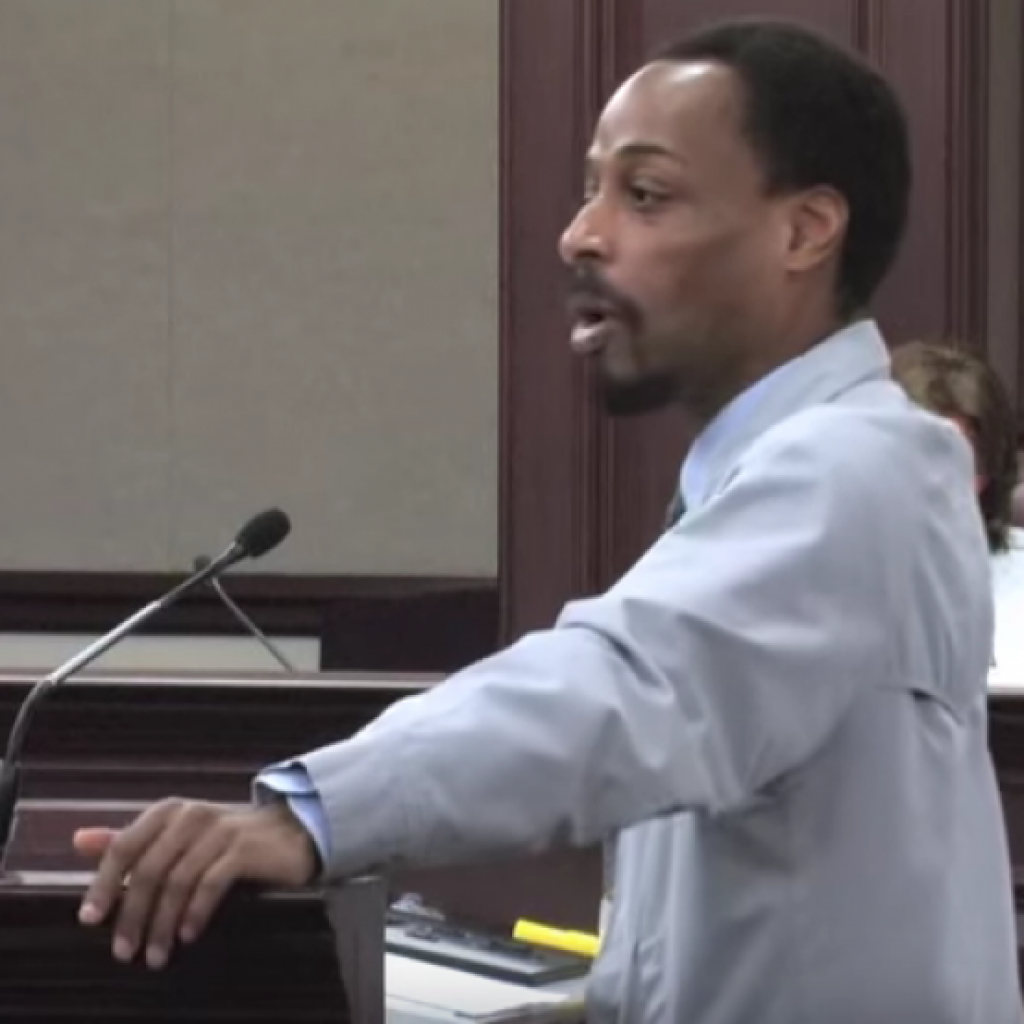 Perennial gadfly and Capitol fixture Brian Pitts is suing Gov. Rick Scott and the Florida Legislature for "preliminary and perpetual relief" from what he calls an "invalid" state budget for this year.
Pitts, a trustee of his St. Petersburg-based Justice-2-Jesus church group, filed a 30-page complaint in Leon Circuit Civil Court last week, according to court records. The suit also names House Speaker Steve Crisafulli, Senate President Andy Gardiner, and Secretary of State Ken Detzner.
He's well known to observers of The Process, often speaking at committee hearings where he hectors lawmakers for what he considers flawed legislation. He could not be reached for comment Thursday.
In the sometimes rambling document, mystifyingly laid out in landscape format, Pitts said the 2015-16 state budget, passed in a Special Session last year, is both "unlawful and unconstitutional."
Pitts laid out a laundry list of offenses bolstering his argument, including a lack of itemizations and improperly defined line-items, though Pitts acknowledges "there are just too many (deficiencies) to number."
Surprisingly for a plaintiff in a court action, Pitts seemingly apologizes for having to file suit.
"Plaintiff, truly, has learned to love … each unique and highly esteemed member of the Florida Legislature, but they cannot continue in their pattern of unbridle(d) discretion or abuse," he wrote. "To be honest, in all sincerity, plaintiff never thought he would ever be filing such a massive relief application" but his "conscience will not allow ignoring this any longer."
The case was assigned to Circuit Judge George Reynolds III, who recently presided over the state Senate redistricting challenge, finding for the League of Women Voters and other plaintiffs, resulting in a redrawn district map.
Pitts also filed to pursue his action under indigent status, asking to be relieved of usual court costs. He seeks unspecified damages, costs and attorney fees; he filed the case "pro se," meaning he is acting as his own attorney.
In 2003, Pitts spent nearly four months in the Pinellas County jail on a charge of practicing law without a license, which he said was a wrongful arrest. Claim bills have been subsequently filed in Tallahassee seeking to reimburse Pitts up to $350,000, records show.