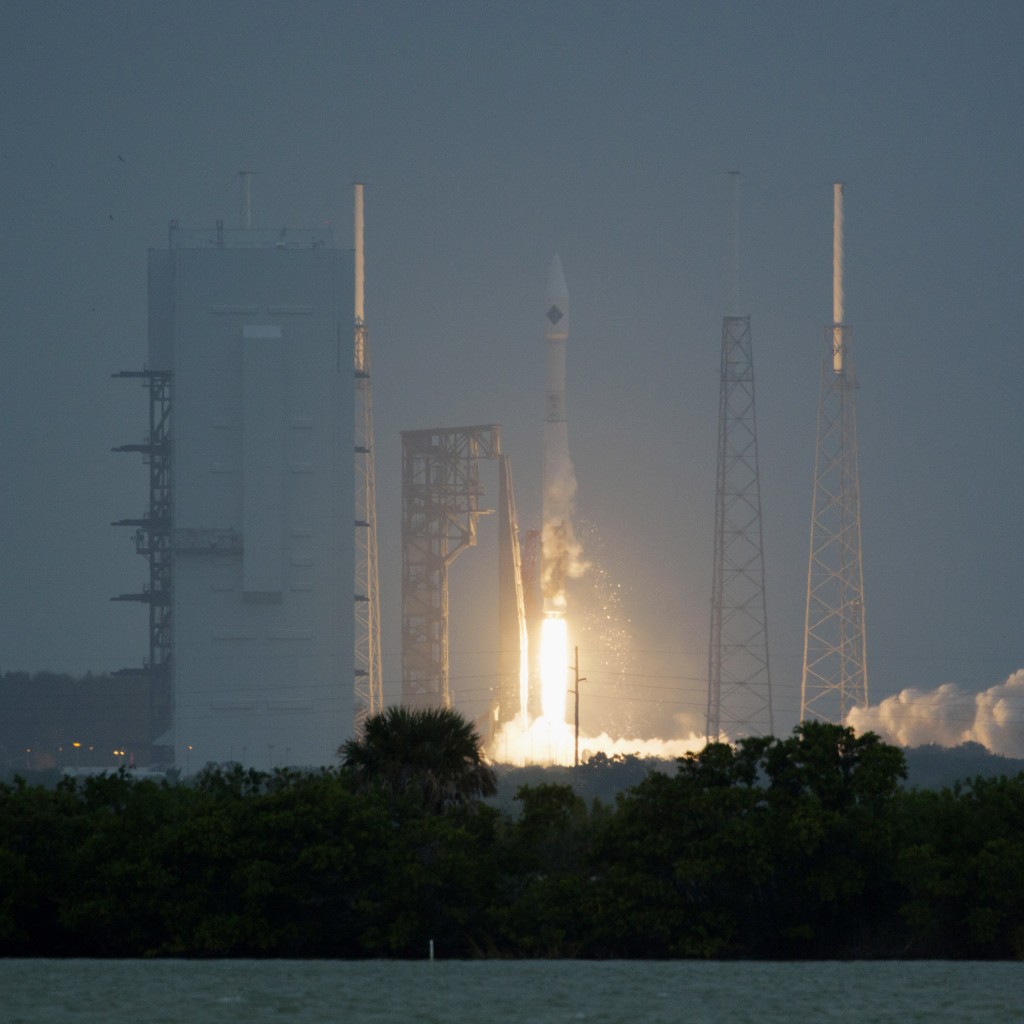 NASA has announced a launch date for the next commercial resupply mission to the International Space Station, but the mission is the next one planned for Orbital ATK to fly, not the SpaceX mission that was expected to come first.
NASA is preparing for an early-morning, March 10 launch from Cape Canaveral Air Force Station.
Orbital ATK's Cygnus spacecraft will blast off, loaded with supplies and equipment, atop a United Launch Alliance Atlas V rocket. The launch window opens at 3 a.m. and runs for a half-hour that morning.
Orbital ATK had been planning a March resupply mission all along, to follow up on its early December run of equipment and supplies to the space station.
In between, NASA had been expecting its other cargo resupply contractor, SpaceX, to carry a load to the space station in early February. This week NASA said SpaceX had not yet set a launch date and the launch would not happen in early February.
SpaceX had shut down its  launch operations after a June 28 rocket explosion. The company returned to launching rockets in December when it sent a communications satellite into orbit atop a Falcon 9 rocket, from Cape Canaveral. It then launched a weather satellite atop a Falcon 9 on Jan. 17.
But it did not set a date for the cargo run. There is no word on when SpaceX plans to launch again, either for NASA's space station resupply program, or for another customer, SES, which is waiting to get a new satellite into space. The company declined comment.