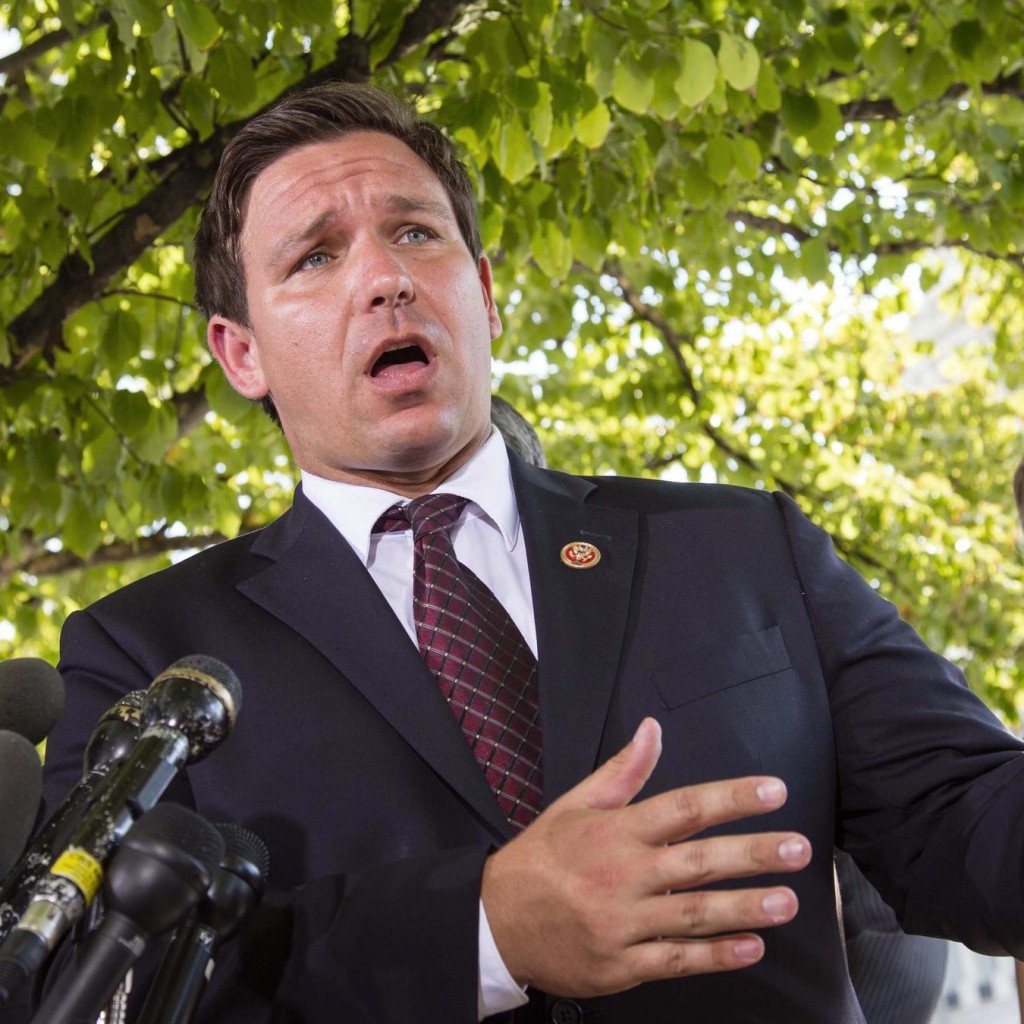 It's getting chippy among the Florida Senate campaigns. Ron DeSantis, in a Sunday news release, trumpeted his fundraising numbers. David Jolly fired back.
DeSantis asserts that his operation raised "nearly twice as much ($772K) as the Senate campaigns of Republicans David Jolly ($130K) and [Carlos] Lopez-Cantera ($318K) in the fourth quarter of 2015. The DeSantis for Florida campaign finished 2015 with $2.6m cash on hand – far more than any of his opponents."
"It's become clear that Ron DeSantis is the only candidate who will have both the resources necessary and the conservative grassroots support to beat Patrick Murphy or Alan Grayson in November," said Brad Herold, campaign manager for Ron DeSantis for Florida.
"One of our opponents has already given up on fundraising or running a serious campaign while the other continues to struggle," Herold said.
Notable: The Lopez-Cantera team claims their path to victory is through the grassroots, while Todd Wilcox (unmentioned in the release, which has to seem like a diss) just unveiled a strong finance team and Brian Hughes as campaign manager.
Jolly, meanwhile, can draw from the Tampa/St. Pete area, a demographic advantage DeSantis will find difficult to match.
Team Jolly, meanwhile, diverges from the DeSantis read of events.
"Ron DeSantis is bragging about how much money he raised during the same period ISIS was terrorizing Paris and San Bernardino," said Max Goodman, Jolly's political director.
"Sadly, it's the only part of his political career he attends to, as evidenced by his recent missed votes to hang out with mega donors and college kids in Vegas, while Rep. Jolly and his House colleagues were attending to legislation to fund our veterans, law enforcement and 9/11 first responders," Goodman said.
The linked video provides an audiovisual version of that indictment, complete with media critiques of DeSantis missing budget votes.
"Clearly votes aren't the only thing DeSantis has missed – he's also missed the biggest news of the last week that 84 percent of Florida voters think Members of Congress spend too much time raising money, and he's missed that 10 editorial boards across the state have now come out in support of David Jolly's STOP Act to prohibit members of Congress from cheating taxpayers by fundraising on official time," Goodman said.
Goodman also announced a video from the Jolly campaign, which blasts the "self-anointed 'taxpayer hero'" who goes "AWOL from his taxpayer-funded job to raise money for himself." The video is now available on YouTube at the end of this piece.
Meanwhile, Wilcox's numbers in 4Q were comparable to CLC's: almost $325,000 raised, giving him over a million raised to date, with $874,000 on hand.