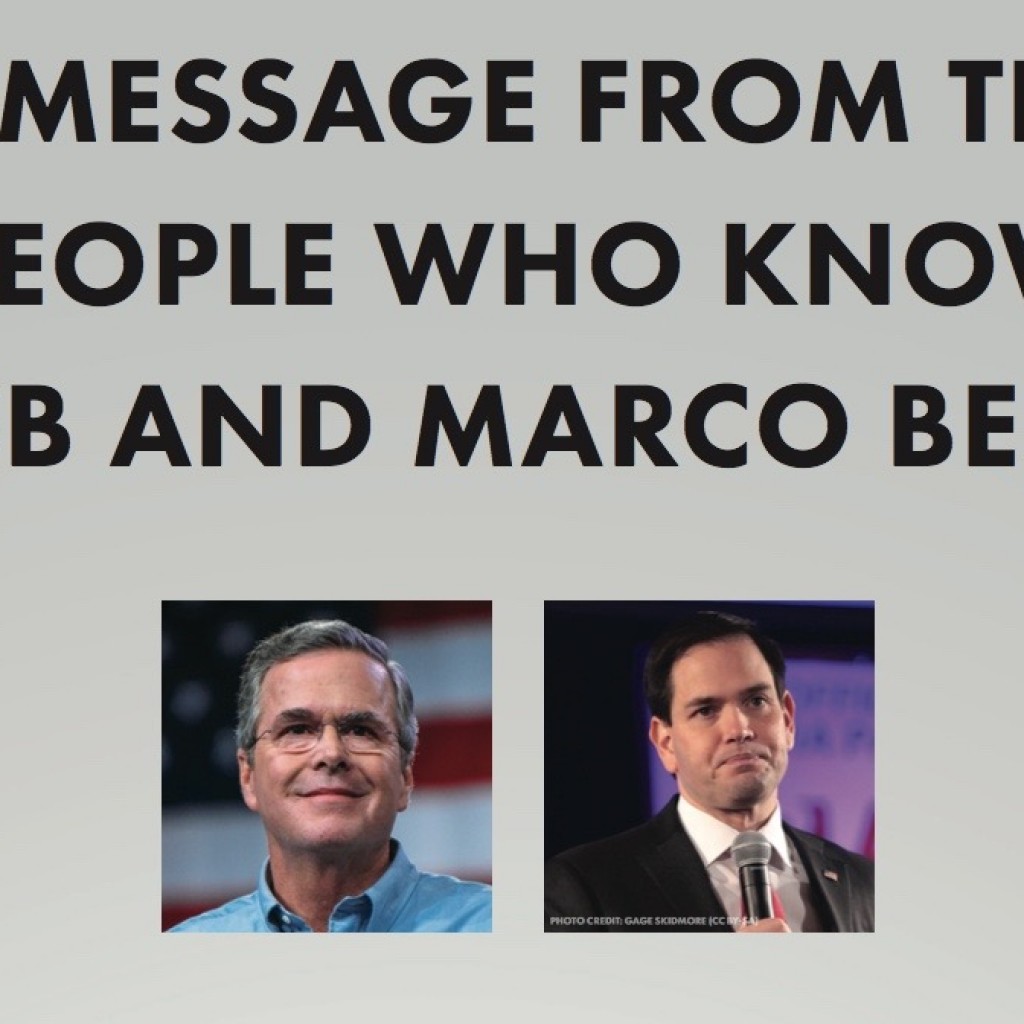 Eight former and current Republican House Speakers are urging New Hampshire residents to vote for Jeb Bush on Election Day.
The open letter to New Hampshire voters ran in the New Hampshire Union Leader on Wednesday. Politico reported that the advertisement is meant to highlight the number of Florida leaders backing Bush over Marco Rubio.
"While Senator Rubio is a tremendous political talent, he is not the best choice to serve as Commander-in-Chief. We like and admire Marco, but as individuals who have personally witnessed the leadership of both candidates, we are unequivocal in our belief that Governor Bush is the best choice to be our next president," the speakers write.
"Jeb has been tested and is ready to lead our country in these challenging times. We are not alone in making this assessment. Nearly every political leader in Florida of stature who knows Marco and Jeb's records have joined us in endorsing Governor Bush."
The advertisement, paid for by the Bush campaign, is signed by Allan Bense, Dean Cannon, Larry Cretul, Steve Crisafulli, Tom Feeney, John Thrasher, and Will Weatherford.
Former Speaker Johnnie Byrd is not listed as a co-signer.
Also missing? Rubio, who was House Speaker from 2006 to 2008.
In the open letter to voters, the speakers tout Bush's leadership qualities, calling him a "transformational governor who took on and beat the most powerful special interests in Florida." The speakers point to $19 billion in tax cuts, 1.3 million new jobs and gains in student achievement as some of Bush's successes during his time in office.
"Jeb Bush is a strong leader with a steady hand who will rebuild our military, destroy ISIS and grow the American economy at full strength so middle class families can receive a pay raise for the first time in 15 years," the speakers write.
"Take it from the people who know Marco and Jeb best: Governor Bush is the leader we need to make America safer, stronger and freer."
The ad was paid for by the Bush campaign. The New Hampshire primary is Tuesday.