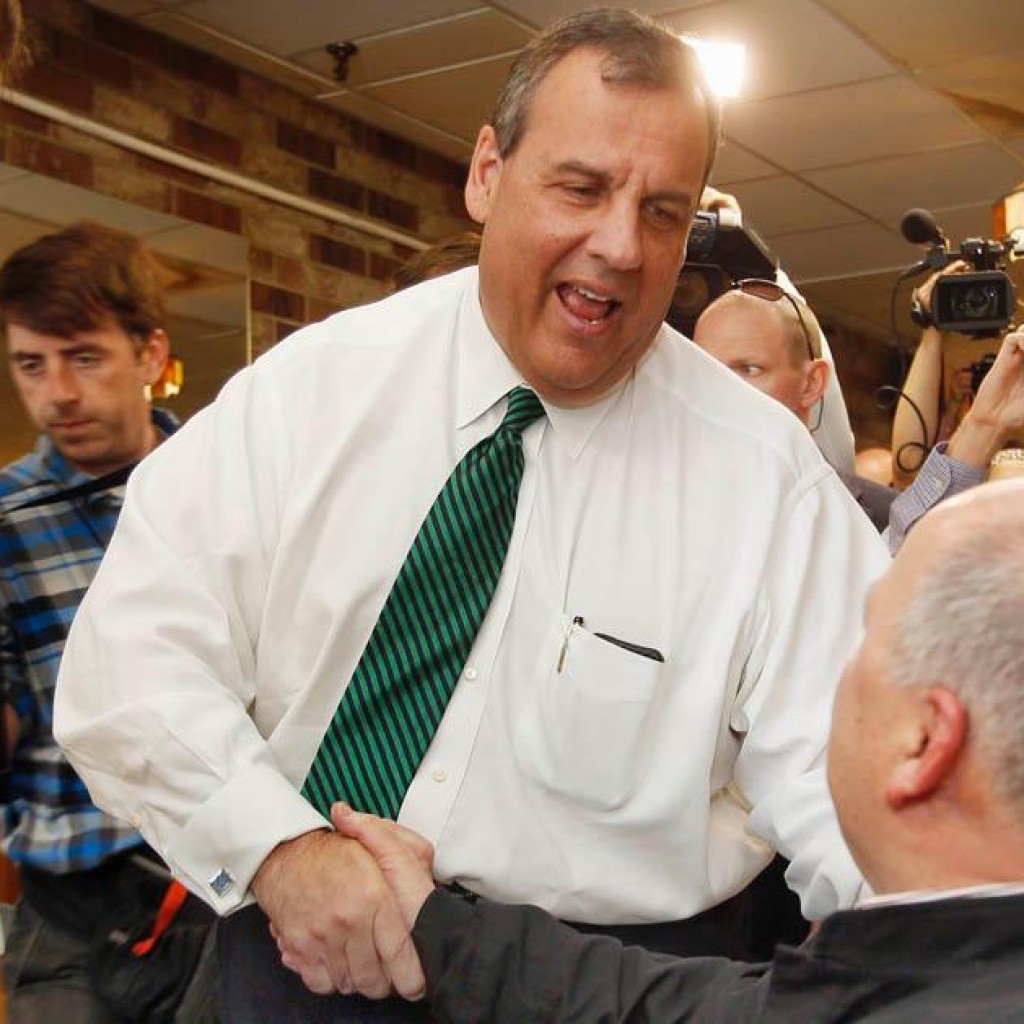 Marco Rubio is "simply not ready to be president of the United States."
That's the message GOP hopeful Chris Christie sent in a video released by his campaign Wednesday. In the video, Christie took a swipe at Rubio, comparing his legislative experience to that of President Barack Obama's when he was elected.
"We elected a first-term United States senator seven years ago and Republicans have watched this. He has made our government a train wreck," he said in the 3-minute video. "Why would anyone think that Sen. Rubio would be any different? Because of his experience in the United States Senate, where he's been for five years, and two of those years he's been running for the president of the United States?"
Christie has spent a considerable amount of time in New Hampshire. The New Jersey Republican received a key boost in November, when the New Hampshire Union Leader endorsed him.
According to averages of New Hampshire polls compiled by RealClearPolitics, Christie is in sixth place, behind Rubio and the other members of the governors' club: Jeb Bush and John Kasich. However, Rubio was confident Wednesday he would leave New Hampshire as "the top governor."
"We have the organization of governors across this country, and I believe that when I emerge as the top governor from New Hampshire that those governors will come in line and begin to support the idea of having a governor," he said. "They know that a first-term United States senator is not qualified and ready and prepared to be the president of the United States."
Christie pointed to his experience in the governor's mansion as a reason why he is better prepared for the presidency. Christie said the only thing Rubio has done in office is sponsor "an amnesty bill that he promised when he ran he never would do, and then when it got hot he ran away from it and hid and he's been hiding ever since on that issue."
"So the fact is, for the folks in Florida it's going to be refreshing when I get there in March, they recognize me. They know who I am. They knew I was down there a dozen times last year for Governor Rick Scott to help his re-election," he said. "And they will actually be refreshed to see someone, who actually is accomplishing something, offering themselves for president of the United States and not just the same speech that's been given for the last six years."