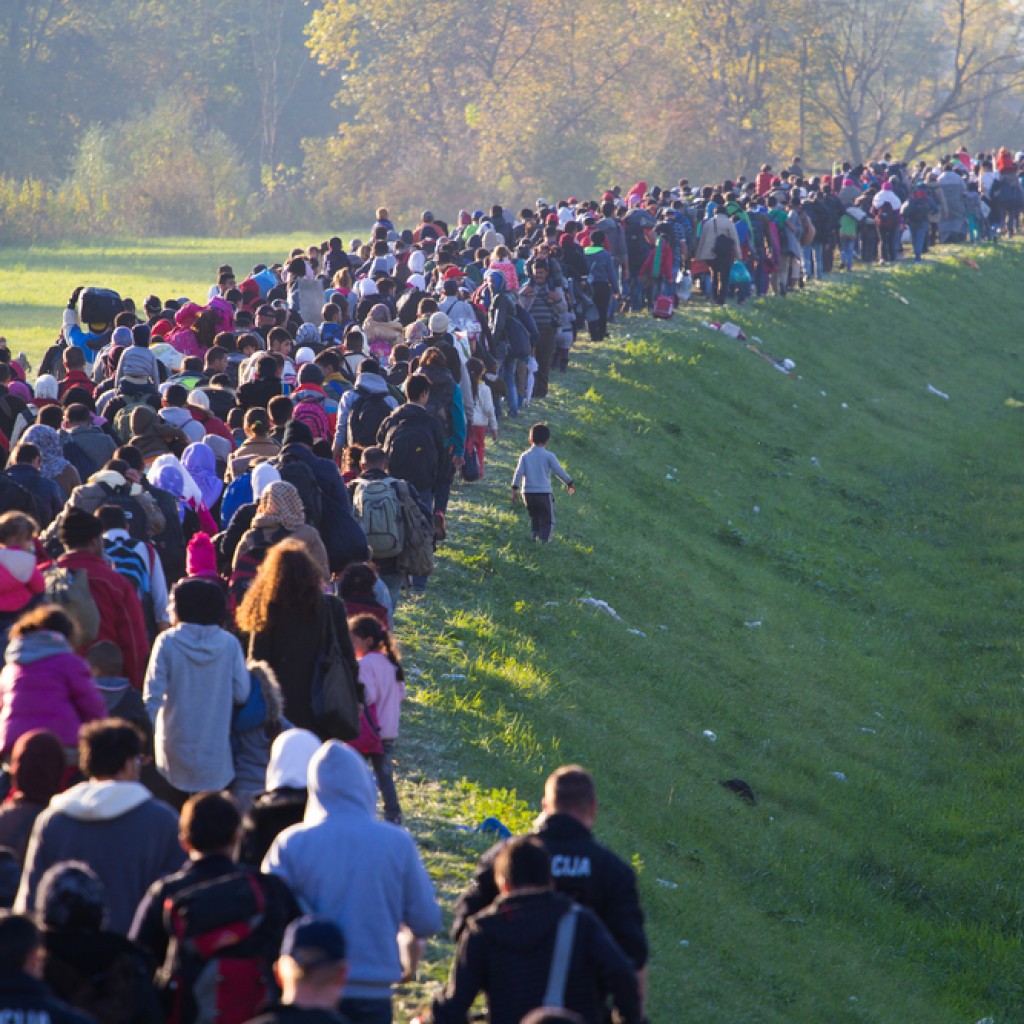 Saying Florida cities and counties must "follow the rule of law," the Florida House passed a sweeping immigration measure Wednesday that would penalize those who don't cooperate with federal immigration authorities.
Florida is one of several states considering a crackdown on so-called "sanctuary cities." The House voted 80-38 for the bill that could lead to fines and even removal from office for officials who fail to follow the proposed law.
Rep. Larry Metz said that while many immigrants are "good people" he argued that the state needed to ensure local authorities follow the law. The Pew Research Center in 2012 estimated there are 925,000 unauthorized immigrants in the state and that the number had been rising.
"There's too many good people like that in the world for us to say if they are good they can come here," said Metz, a Yalaha Republican. "We would be overrun."
While immigration has become a hot-button issue during the GOP presidential contest, Metz said he filed the bill in response to a 2015 incident in San Francisco in which a woman was fatally shot by a Mexican immigrant.
The suspect had been released earlier that year by the San Francisco Sheriff's Department, despite a request by federal immigration authorities to detain him.
"It was a sort of a very tragic reminder of what can happen when we have sanctuary policies and we certainly don't want that to happen anywhere," Metz said.
A House analysis has identified seven counties – all located in South Florida and in the Tampa Bay area – that have policies that limited cooperation between law enforcement agencies and federal immigration authorities. The American Civil Liberties Union maintains the number is much higher and that at least 30 counties could be affected by the bill if it became law.
But opponents, including immigrant advocates who testified before lawmakers, contend that the legislation would discourage immigrants to report crimes or problems to local law enforcement agencies out of fear they could get turned over to federal authorities.
"I know what it is for someone to assume what I am not, I know what it is when you speak a different language," said Rep. Hazel Rogers, a Lauderdale Lakes Democrat who was born in Jamaica. "This is not good for our local communities and the state of Florida."
Rep. Joe Geller, an Aventura Democrat, called the bill "an assault on people who choose to immigrate to this great country of ours."
If the bill becomes law cities and counties would have 90 days to repeal sanctuary policies. Local prosecutors could investigate violations of the law and courts could fine those governments that do not repeal the policies. Local officials could also be removed from office by the governor if the policies led to the injury or death of someone.
Despite the overwhelming vote by the Florida House, the legislation may not make the desk of Gov. Rick Scott.
A similar bill has not yet been heard in the Florida Senate and its sponsor, Sen. Aaron Bean, sounded doubtful it would be taken up during the 60-day session that ends in March.