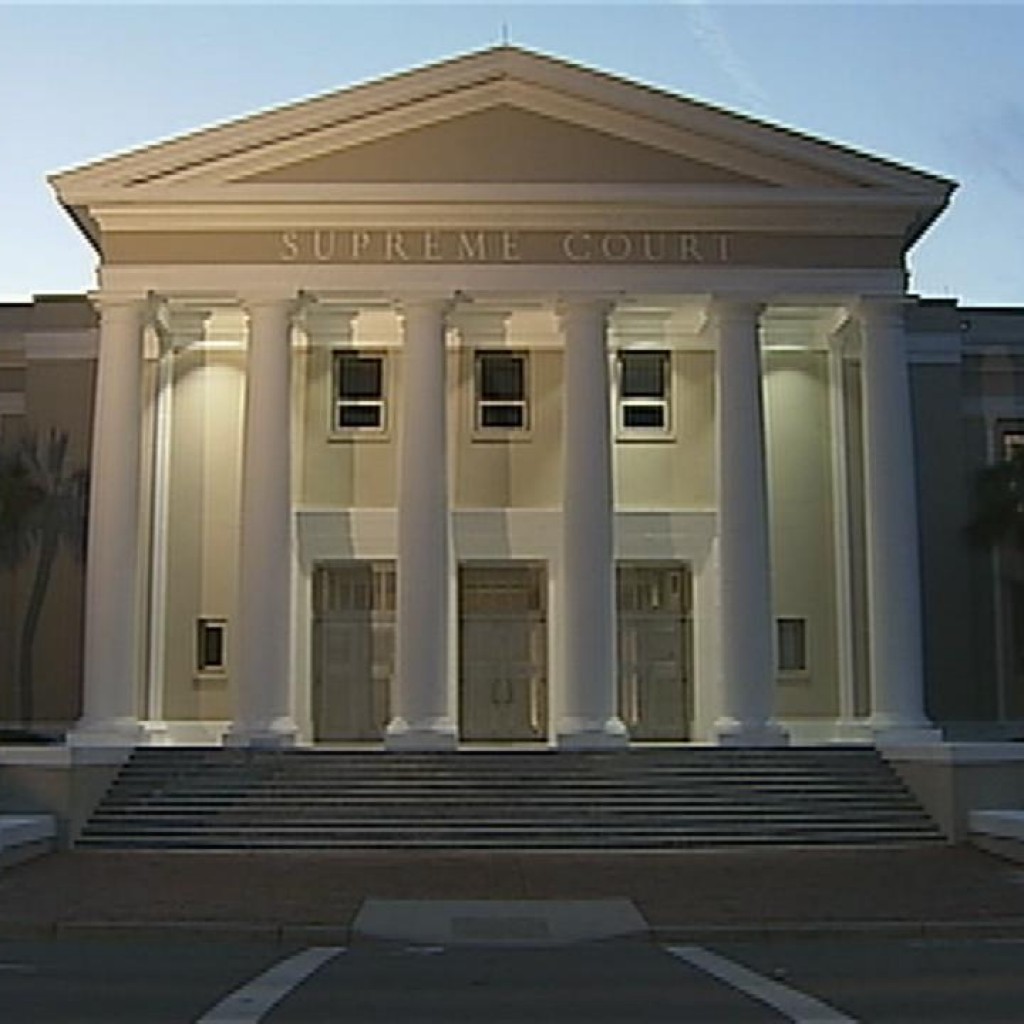 The Florida Supreme Court on Thursday struck down as unconstitutional a state law requiring write-in candidates to live in the districts they're running for when they qualify.
The court ruled unanimously in Brinkmann v. Francois (Case No. SC14-1899), though Justices Charles Canady and Ricky Polston "concur(red) in result" only.
The case involved a 2014 Broward County Commission race, but also is connected to the contested primary election that same year with Republican state Rep. Jamie Grant of Tampa.
Underlying that drawn-out saga was a contention that a write-in candidate in that race filed only to close the primary.
Florida primaries are open to all voters if candidates from other parties don't qualify. But state elections officials have decided that a write-in candidate qualifying for the general election keeps the primaries closed.
Political parties have been known to line up a political novice, as happened in Tampa, to file as a write-in to close a primary, which usually benefits the incumbent. Grant, however, has said he wasn't behind write-in candidate Daniel Matthews. 
Grant had a primary challenge from Miriam Steinberg, a Tampa engineer, after which Matthews filed as a write-in. Her husband, attorney Michael Steinberg, filed suit.
Michael Steinberg, a registered Democrat, said Matthews had unfairly prevented him, other Democrats and independent voters from casting ballots in an open, or "universal," primary.
A trial judge agreed with Steinberg and disqualified Matthews, finding he was living in Tallahassee, not Tampa, when he qualified. Matthews appealed, and the 1st District Court of Appeal reinstated him, saying candidates have to live in their districts only at the time they're elected.
Steinberg then took the case to the Supreme Court, which paused the proceedings until it decided the similar Brinkmann case.
There, the court found that the law conflicts with a constitutional provision that requires candidates to live in their districts "at the time of election."
Meantime, Grant won re-election but the House of Representatives tossed out the results, citing the then-ongoing litigation. That left his seat vacant, requiring Gov. Rick Scott to call a special election in April 2015. Miriam Steinberg decided not to run again, and Grant crumpled Matthews with about 91 percent of the vote.
"I knew the issue was problematic, but at least this gives us clarity" about election law on write-ins, Steinberg said Thursday in a telephone interview. He plans to drop his case.
Grant, first elected in 2010, may ultimately benefit from his 2014 election mess, Steinberg added: His term-limit clock was reset, meaning he has more time to seek the speakership, if he chooses. (Grant previously has said he's not interested.)
"If you talk to him, tell him I said, 'You're welcome,' " Steinberg said.