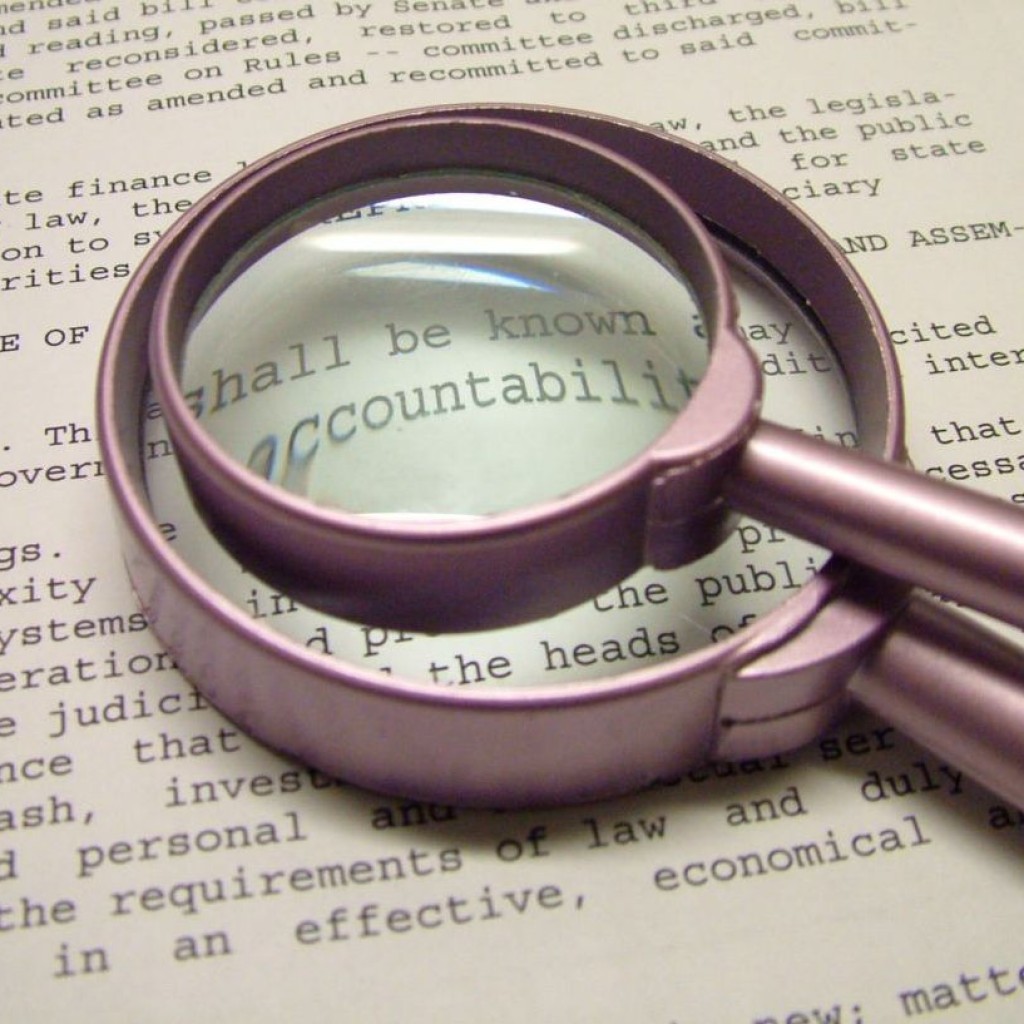 OCCUPIED TALLAHASSEE — They call us the Sunshine State, but Florida's government prefers to operate in the shadows. Like vampire bats, cockroaches and mold spores.
If you can't see what the government is doing, you can't fight it. That explains the 74 public records exemption bills before the Legislature this Session.
Yes, 74 new attacks on your right to know what's going on. There's CS/HB 905, the Matt Gaetz Mug Shot Relief Act, which would allow law enforcement agencies to decide which photos of people who were arrested the public should be able to see.
In 2008, an Okaloosa County deputy stopped Master Matt, son and heir of Sen. Don Gaetz and now a member of the Florida House of Representatives, driving his daddy's BMW back from a beach bar. Though Gaetz refused the breath test, his license was not suspended for a year — which is what the law mandates.
Charges were eventually dropped (Gaetz's refusal to take a breath test was never used against him) and the arresting officer — curiously — resigned.
If this bill had been in force at the time, Gaetz's mug shot could have been suppressed; you might never have heard about his little run-in with the constabulary.
Here's another one: SB 1364, which would exempt the names of those buying hunting licenses. See, criminals might make public records requests to get the names and addresses of hunters, figure that person owns firearms, and come rob him.
Never mind that the guy making the public records request would probably be Suspect Number One.
The real reason for this asinine piece of legislation is that a reporter for the Orlando Sentinel upset the sensitive Ted Nugent by calling him up about his bear hunting permit.
There's more: the Legislature may also exempt information relating to voter registrations, paramedics, Baker Act petitions, promoters doing business with the State Boxing Commission (huh?), and current and former employees of Inspectors General in state agencies.
Rotten as all these bills are, they are nothing compared to a proposal pushed by the Florida League of Cities. It's a nail bomb of a bill, and will certainly maim, possibly kill, our once-cherished open government laws.
And it's sailing through, with support from both Democrats and Republicans.
If you ask your government for information you are already entitled to, and your government doesn't provide it, your only recourse is to sue. If you win, you're awarded legal fees.
But if SB 1220 and its companion HB 1021 pass, you can forget finding out what your government is up to. The judge will have the option to spare the offending government from paying your legal fees. You might win and still find yourself owing thousands of dollars to your attorney in the case. Most people won't risk it.
Proponents claim Florida towns are being bankrupted by roving gangs of frivolous lawsuit filers who don't care about public records, but only cashing in on those who don't fulfill their demands in a timely manner.
They point to Gulf Stream, a very small but very affluent burg in Palm Beach County, which has been plagued by a rogue millionaire suing over a slow response to his numerous public records requests.
House bill sponsor and proud subliterate Greg Steube takes to his website to thunder: "I firmly believe that the government must be open and assessable (sic) to all. However, a group of individuals have taken the importance of open government and turned transparency into profit. I ask you, should our local governments and nonprofits be bankrupt (sic) by frivolous public record request?"
And I ask you, is a man who doesn't spell check "accessible" and can't properly use the past tense worthy of your trust?
The League of Cities and its anti-transparency fellow travelers in the Legislature are — let's be kind here — being willfully disingenuous. There is no epidemic of cynical public records abuse. There is no wholesale choking of the legal system in order to rake in gigantic legal fees.
Barbara Petersen, president of the First Amendment Foundation, says she knows of maybe a dozen cases where bad actors tried to extort government entities in lawsuits.
The real problem, the one the Legislature and Gov. Rick Scott and the rest of Florida's dodgy rulers try to hide, is that government is increasingly reluctant to follow the law on public records.
They delay, they obfuscate, they try to drive you away with outrageous costs for "reviewing" and "copying." Ben Wilcox of the good government nonprofit Integrity Florida, requested an electronic copy of reports from the Inspector General of the Florida Department of Corrections from 2012 to 2015.
FDC gave him a bill for $62,000.
The Broward County Sheriff's office told Jason Parsley, a reporter investigating law enforcement homophobia, that the three-months-worth of emails he wanted to see would cost him $399,000 and take four years to deliver.
No doubt there are some people who want to scam local governments for cash. The remedy is for judges to throw out their lawsuits and The Florida Bar to sanction their attorneys. Or — how about this for an idea! – the government could follow the law and comply with the citizen's request in a timely manner.
But this is Florida. We the citizens are paying $1 million in legal bills because Scott got sued — the first time a Florida governor has been successfully taken to court over public records. He and his flacks set the tone in 2011 when his "communications" director snippily said to a reporter, "Are there things we don't want you to know? Yes."
Secrecy allows power to be taken from the people for the benefit of politicians and industry groups. Democracy does not flourish in the dark.
As Justice Louis Brandeis pointed out, "Sunlight is said to be the best of disinfectants; electric light the most efficient policeman."
The brighter the light shown on the workings of government, the more knowledge citizens command, the more truly representative the government will be.
• • •
Diane Roberts's latest book is "Tribal: College Football and the Secret Heart of America." She teaches at Florida State University.