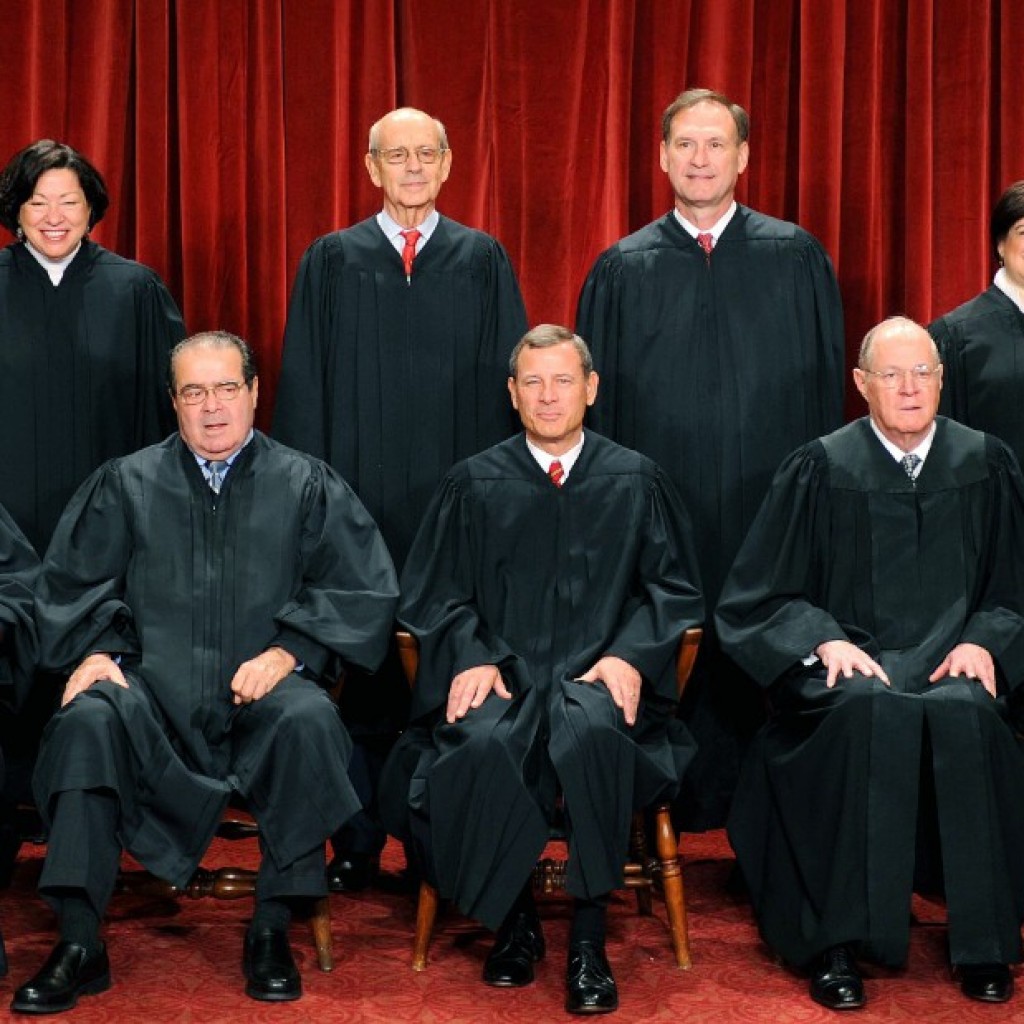 GOP Senate hopeful Todd Wilcox understands the need to analyze the politics of a change in the U.S. Supreme Court, but he says that he wishes there could have been a little more time to mourn the passing of Justice Antonin Scalia, who died Saturday in Texas at 79.
"This was a core conservative with a consistent conservative voting record and ideology," said Wilcox, who specifically praised Scalia for his view on textualism and originalism and his regard as one of the most influential justices of the past 30 years.
It's about politics, though. Shortly after the news broke late Saturday afternoon, Senate Majority Leader Mitch McConnell released a statement mourning the late justice. He said in closing that the American people should have a voice in his replacement, and thus "this vacancy should not be filled until we have a new President."
Democrats have reacted with alarm.
"McConnell is choosing election year politicking over his constitutional duty," Democratic Senate hopeful Patrick Murphy wrote in a fundraising email issued Monday. "This is no surprise from a Republican Senate majority that has done almost nothing but obstruct for the last 2 years."
Not surprisingly, all four of the GOP Senate candidates in Florida support McConnell's sentiments.
U.S. Rep. David Jolly says that President Obama absolutely has the right and obligation to nominate a candidate, but says that the odds that a Republican-led Senate will approve of that nominee is about "1 percent." The other three candidates – Wilcox, U.S. Rep.  Ron DeSantis and Lt. Gov. Carlos Lopez-Cantera – all agree.
Republicans have held a majority on the Supreme Court for almost half a century, since the Warren Burger court of the 1970s. All the candidates said it would be a disaster if the balance of power shifted to a more liberal bent.
"If you look at some of the more liberal rulings, they are in direct contradiction to what made this country great," Lopez-Cantera said. "The federal government's role should be as limited as possible, and the power should be in the states, and the Supreme court has been eroding that for decades."
"We've had a 5-4 split for quite some time," Wilcox said. "I fear that if this president nominates a left-leaning liberal justice, that it further erodes the constitution, and pushes us even deeper into a post-Constitutional era."
DeSantis said the problem is the four liberal justices on the court,  Sonia Sotomayor, Elena Kagan, Stephen Breyer, and Ruth Ginsberg, "all vote in lockstep." He fears what will happen with a fifth reliable liberal vote on the bench. "You're in a situation then where the Second Amendment, the right to keep and bear arms, could be written out of the Constitution," he said "You can have erosions in private property rights and religious freedoms, so I think that the stakes are high."
Supreme Court justices are lifetime appointments. That has led to discussions over the years from observers on the left and right about considering changing that rule.
Jolly said the only time he has contemplated placing additional restrictions on Supreme Court justices has do to with with their fitness to serve as they get older. "I think that's a legitimate question: Is there a process by which to deal with that?" he asks, while praising the Founding Fathers for created branch of government removed from "raw" political process.
Scalia would have turned 80 next month. Ginsberg will turn 83 next month. Anthony Kennedy is 79. Stephen Breyer is 77.
DeSantis, who wrote a book on the Founding Fathers (called "Dreams From Our Founding Fathers"), said the problem is that the court acts almost like a "super legislature" in the way it has exercised legislative authority.
"It's something that we should look at, but that's the framework that we have to deal with right now and we should really focus on the nomination," Wilcox said.
Lopez-Cantera said he finds it ironic and hypocritical that Democrats say that the Senate needs to consider Obama's nominee for the court under the U.S. Constitution.
"It's important to recognize that a president who has had no problem circumventing the constitution and Congress when it is convenient to him, now is the first one who says that we need to follow the constitution and congress has a particular duty to have to do it."