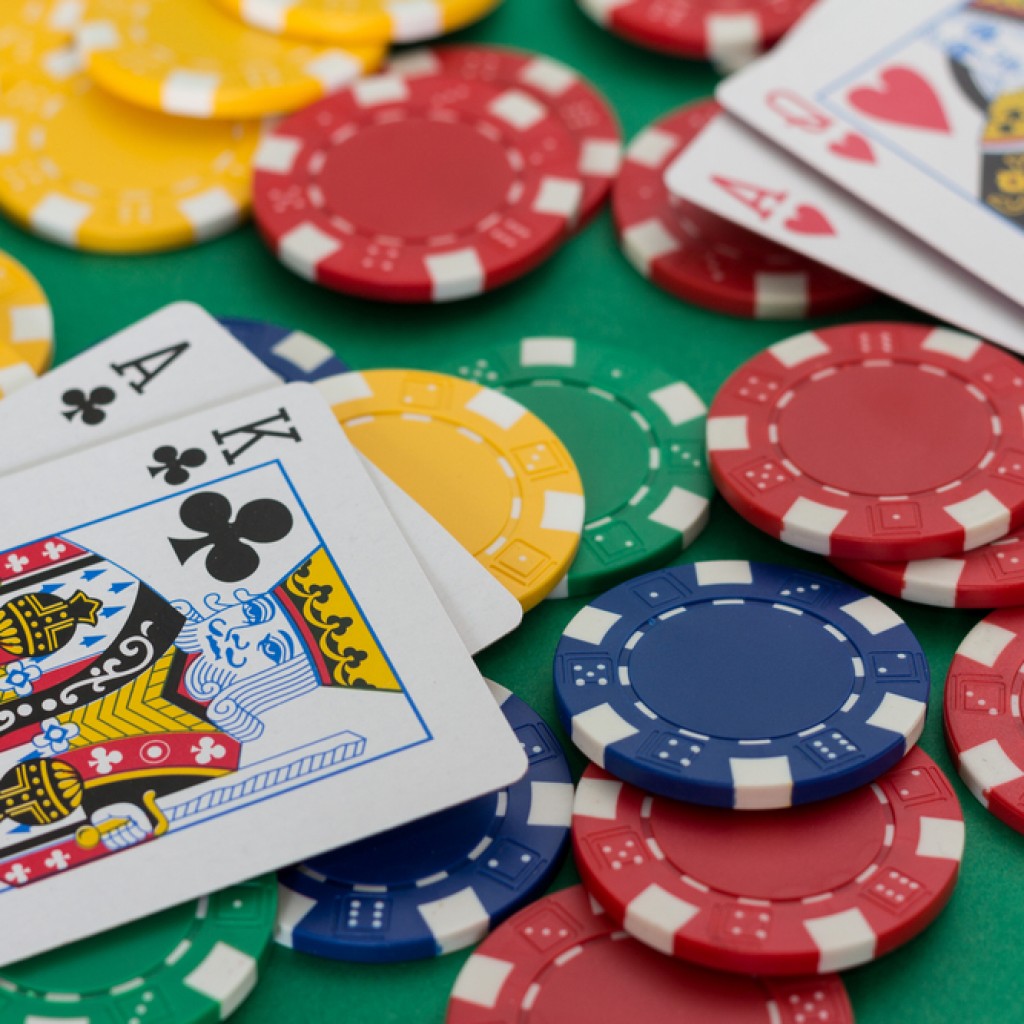 The Alabama-based Poarch Band of Creek Indians, which approached Gov. Rick Scott in 2014 for a deal to offer gambling in Florida, essentially offered not to press for a Las Vegas-style casino with blackjack near Pensacola if the state wouldn't fight their efforts to just open a poker-style cardroom.
In return, the Poarch Creeks would pay the state $1 billion over five years, similar to a previous agreement with the Seminole Tribe of Florida.
But a Florida-based Creek Indian tribe soon objected, basically calling the Poarch band carpetbaggers and asking Scott to "protect the undeniable rights of the Native American People of Florida."
Those revelations were among more than 100 pages of documents recently released by the Governor's Office in response to a public-records request from FloridaPolitics.com.
Those files also show that Pete Antonacci, Scott's then-General Counsel, raised several red flags, including whether the tribe's one acre of Florida land qualified as "Indian country" under federal Indian gambling law. An acre is roughly the size of a football field without the end zones. 
Ultimately, that question is what appears to have stalled further negotiations as the Creeks wait for a determination from the U.S. Department of Interior. Antonacci has since left the Governor's Office, having been Scott's pick to be the new head of the South Florida Water Management District.
A Senate panel is scheduled Wednesday to consider a proposed compact, or gambling agreement, between the state and the Seminole Tribe of Florida.
It guarantees the state $3 billion over seven years in return for continued exclusive rights to offer blackjack at the Seminoles' casinos. A previous blackjack agreement with the Seminoles expired last year and needed to be renegotiated.
But in March 2014, the Poarch Creeks – who have the acre in Escambia County held in trust for them by the federal government – said they too wanted to build a casino on the site to offer gambling "including, but not limited to, banked card games," such as blackjack.
In a negotiating tactic last year, the tribe said it might grow and sell marijuana on the property if it didn't get a gambling deal.
The Poarch Creeks operate three slots casinos in Atmore, just over the Alabama-Florida line, as well as in Wetumpka and Montgomery, according to their website.
They also operate a North Florida racetrack, called Creek Entertainment Gretna, which has a poker room. About 600 Poarch members reside in Florida.
In a September 2014 letter to Antonacci, tribal chairwoman Stephanie Bryan said she believed they could open a "Class II facility" on the site "at any time" and Florida "would not be entitled to any revenues … or be able to tax or regulate it."
Under federal law, Class II gambling is made up of bingo and some card games, like certain kinds of poker. The more lucrative "Class III" includes blackjack with house dealers and Vegas-style slot machines.
Bryan made clear that the Poarch Creeks wanted to offer Class III gambling but, "subject to negotiation and in return for suitable consideration, would forego its Class III rights" for the parcel.
"Consideration" generally is a legal codeword for payment. In this case, Bryan said the consideration would be an intergovernmental agreement – here, a kind of truce before an expected battle – between Florida and the Poarch Band to offer Class II gambling.
The Poarch Creeks, who say they control eight pari-mutuel permits along the Interstate 10 corridor in North Florida, offered to surrender four of those permits back to the state, the documents show.
They also promised to build a $200 million-$250 million facility and acquire 30 surrounding acres for "parking and other non-gaming uses."
"We believe that our proposal provides an approach to address multiple gaming-related concerns that affect the state," the letter said. "Provided that suitable consideration can be agreed to, the expansion of Class III gaming will not occur, and in fact our proposal to 'give up' four of our permits reflects a reduction of gaming."
But records also show that Antonacci raised concerns early and often, beginning about two months after the Poarch Creeks' initial request was sent. He first questioned whether one acre was large enough for an Indian casino under the Indian Gaming Regulatory Act.
The tribe's attorneys responded with a legal opinion that there is "absolutely no limitation or minimum acreage requirement (in federal law) that would restrict a Tribe's authority to either engage in Class III gaming … or to enter into a compact."
Bryan, Antonacci and staff members met on Aug. 20, 2014, when he asked for still more documentation of the tribe's eligibility to offer gambling, a draft of a compact and information on the Poarch Band's presence in Florida.
Lawyers again offered a legal memo, citing case law and regulatory decisions, that land held in trust for a tribe, even if uninhabited and not part of a reservation, could be considered "Indian lands."
To show they "exercised governmental power" over the parcel, the Poarch Creeks said they had ordered a survey, cleared the site using their "own staff and equipment" and had tribal police "periodically" patrol there.  
On Aug. 22, 2014, Antonacci wrote he "continue(d) to have questions" about whether the tribe was able to enter into a compact, prompting the September letter from Bryan with her proposed deal. In handwritten notes, an unnamed staff member jotted down that Antonacci was "yet to be convinced about eligibility."
On Aug. 28, however, the tribal chairman of the Santa Rosa County Creek Indian Tribe wrote to Scott, concerned about "out-of-state Native American groups attempting to bring gaming into Florida."
"On behalf of our Tribal Council, over 1,200 tribal members and other Native Americans throughout the state, we request that those attempts be blocked," wrote tribal chairman Larry Holt.
"Our people depend on your leadership to protect the undeniable rights of the Native American People of Florida," he added. "We are confident that our trust will be justified."
There is no record that Scott responded in writing to Holt's letter. The tribe's phone number was disconnected and Holt did not respond to a message left earlier this week through the tribe's website.
Finally, Antonacci wrote Bryan on Sept. 11, 2014 that "it is premature for Florida to engage in any compact negotiations until (the Poarch Band) obtains a Indian lands determination from the United States Department of Interior."
He added that the tribe's preliminary steps to exert governmental power over the tract "appear to be far short of what is required."
The paper trail goes cold after that point. Bryan did not respond to a request for an interview this week.
Last February, the Associated Press reported another variation: "The tribe wants to operate bingo-styled slot machines in pari-mutuels in Jacksonville, Pensacola and (Gretna)."
"In exchange, the tribe says it will return six permits it has in hand for other locations," the AP report said. "A description of the plan asserts the state would earn nearly $2 billion over the next 10 years."
In any case, Scott's office was asked this week about the status of talks on a possible Poarch Creek compact. Spokeswoman Jeri Bustamante on Tuesday responded, "There's no update on this."
---
Jim Rosica ([email protected]) covers the Florida Legislature, state agencies and courts from Tallahassee.