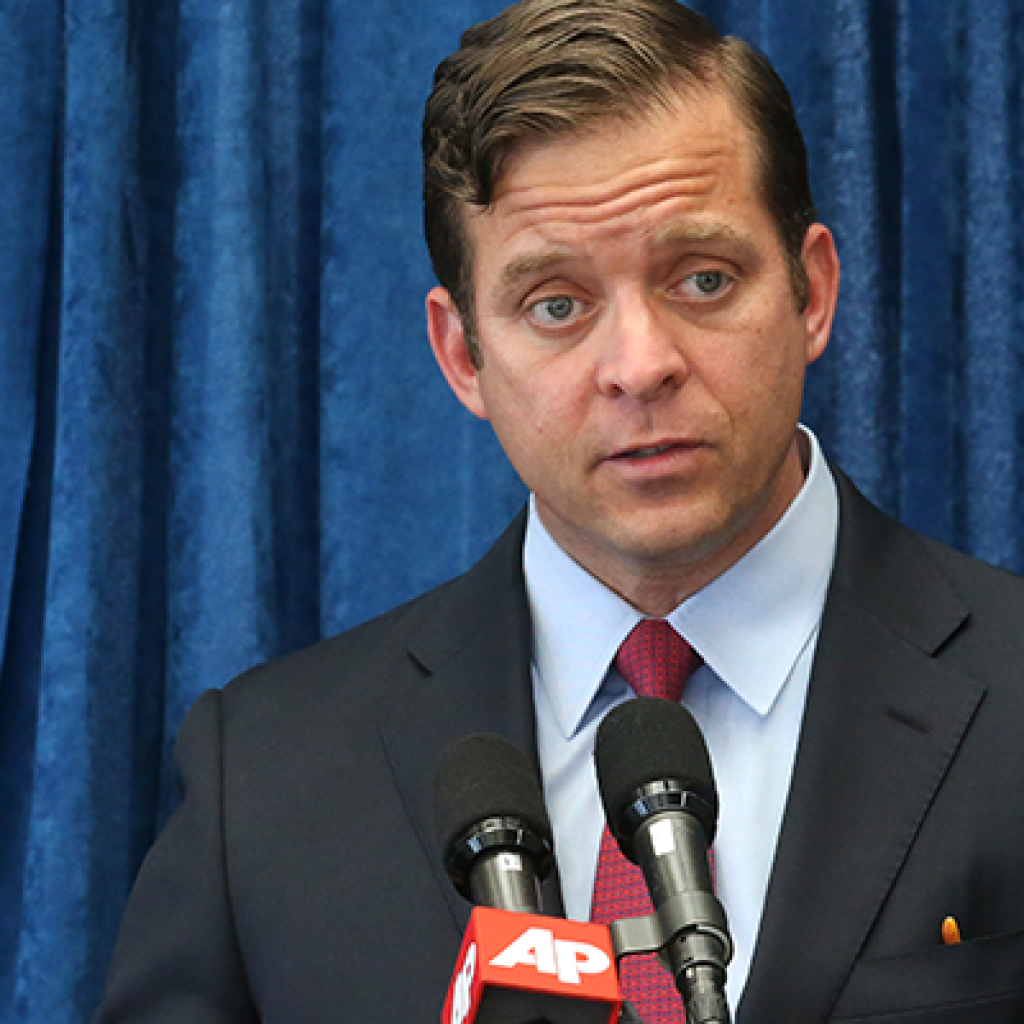 The American Democracy Legal Fund has filed a complaint with the Federal Election Commission against Carlos Lopez-Cantera's Senate campaign and the super PAC supporting him.
The complaint alleges that the lieutenant governor's Senate campaign and Reform Washington, the super PAC backing Lopez-Cantera, violated the Federal Election Campaign Act of 1971. According to the complaint, the two organizations have engaged in illegal coordination because both have ties to Rick Wilson and his Tallahassee-based firm Intrepid Media, Inc.
"ADLF is a liberal group set up for the express purpose of filing frivolous complaints against conservative leaders," said Courtney Alexander, a spokeswoman for Lopez-Cantera's campaign. "Rick Wilson has no current relationship with our campaign, and we have fully complied with all FEC rules and regulations. It is flattering that the Democrats are so threatened by Carlos' candidacy that they are making up these fake accusations."
Wilson, a veteran GOP consultant, previously served as an adviser to Lopez-Cantera's campaign. In January, Reform Washington announced Wilson was joining the super PAC.
At the time, Ryan Wiggins, a spokeswoman for Reform Washington, said the organization was excited Wilson would be helping to "accomplish our objectives this election cycle."
The ADLF complaint claims Wilson's hire was impermissible because of his recent work with the campaign.
The Lopez-Cantera campaign made two payments to Intrepid Media during 2015. Campaign finance records show Intrepid Media received payments in August and September for media consulting. Campaign finance records show, Reform Washington paid Interpid Media for media consulting.
"Lopez-Cantera's campaign filings make clear that his campaign has recently paid Intrepid Media, Inc. for consulting and marketing services. Intrepid Media, Inc. will apparently perform the same services for Reform Washington and has already received payments for its work with Reform Washington. In doing so, respondents blatantly disregard the FEC's 120 prohibition. The cooling off period from his time as consultant to Lopez-Cantera's campaign has barely begun. Until the 120 days have passed, any communication produced by Reform Washington will be a coordinate communication under FEC regulations," the complaint reads.
Elizabeth Beacham White, the attorney for Reform Washington, said it is "enforcing all necessary cooling-off periods and has fully complied with FEC regulations."
"Rick Wilson has extensive experience with Super PACs and campaigns, and is one of the strongest voices for following both the letter and spirit of the law, and has done so at all times since joining Reform Washington," she said in an email. "ADLF is a partisan, far-left Democrat group founded by Obama and Clinton operatives that exists solely to file ginned-up complaints against strong conservative candidates and groups.  Reform Washington understands how deeply ADLF and Washington liberals fear a group that would support Carlos Lopez-Cantera, and exactly why they'd launch this baseless attack in a desperate attempt to change the subject."
Lopez-Cantera faces Republicans David Jolly, Ron DeSantis and Todd Wilcox in the race to replace Sen. Marco Rubio. All four men are vying for their party's nomination.
According to a Jan. 20 Florida Atlantic University poll, Lopez-Cantera was polling at 7.7 percent among Republicans.
The American Democracy Legal Fund is headed up by Brad Woodhouse, a longtime Democratic Party activist. The organization has also filed FEC complaints against Jeb Bush and Right to Rise, the super PAC supporting Bush's presidential bid; Conservative Solutions Project, which is backing Rubio; and GOP presidential hopeful Ben Carson.