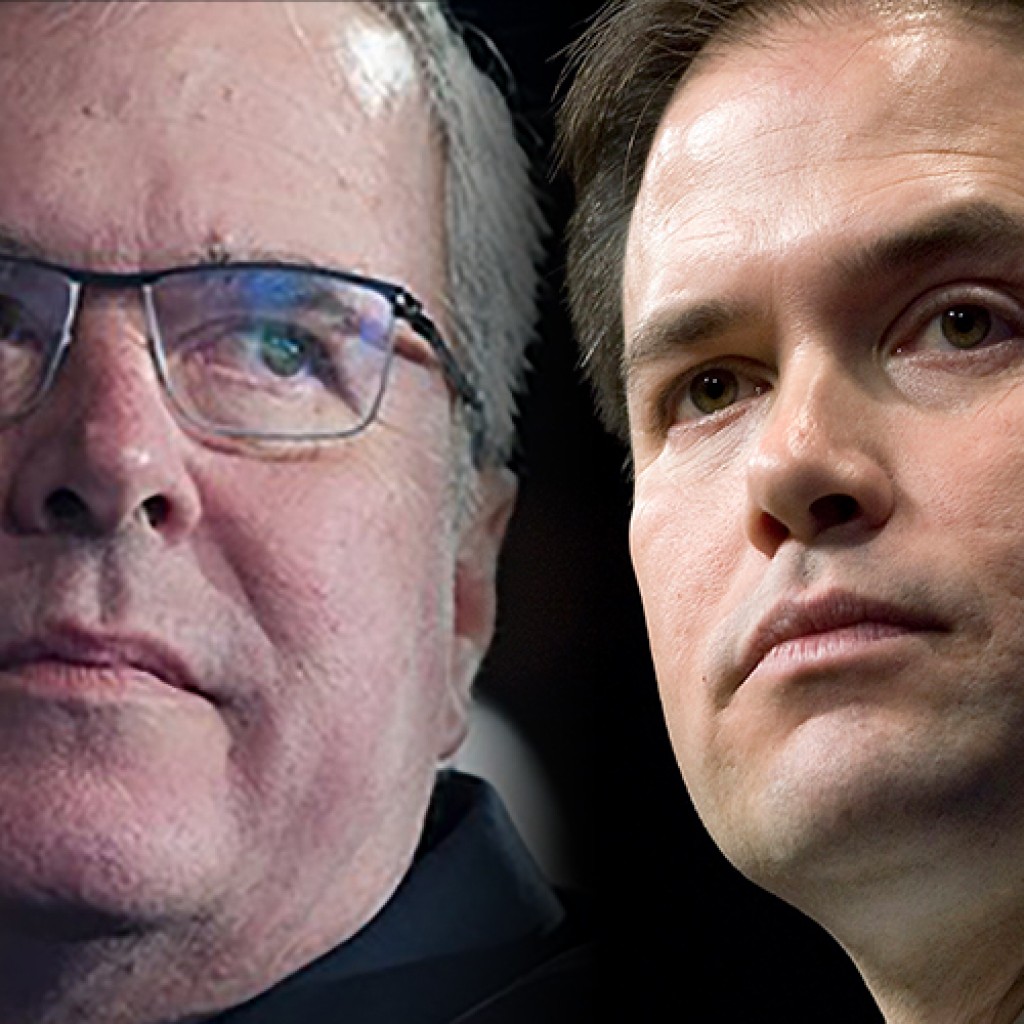 U.S. Sen. Marco Rubio always had an uphill battle to win Florida's Republican Hispanic support away from Jeb Bush in the 2016 presidential race, and now that Bush is gone there appears to be no automatic switch.
Bush, who dropped out after a disappointing showing in South Carolina Saturday, had developed powerful loyalty among a generation of Hispanic Republicans because of the ways he included and supported them during his two terms as governor.
Consequently, Bush always was eyeing Florida's March 15 primary with perhaps stronger and more diverse support within Florida's diverse Hispanic community than Rubio, a Cuban-American.
Yet Rubio does not appear to be the widespread Plan B for many of Bush's supporters. From former U.S. Sen. Mel Martinez to former Republican Party of Florida Chairman Al Cardenas, Bush's exit is inspiring rethinking, not quick and automatic change from Bush to Rubio.
Meanwhile, Rubio's campaign is making the calls, while many are waiting for Bush to make his call. Will he throw support to Rubio?
Martinez said Rubio likely would be his choice, but he just hasn't committed yet.
"I will be curious to see what he [Bush] intends to do," Martinez said. "Obviously, Marco is the other Floridian in the race and all that. I haven't had a chance to talk with him."
Cardenas, too, wants to take some time.
"There seems to be a lot of activity. Folks are reaching out to Jeb supporters particularly in Florida. A lot of friends seem ready to be re-engaged," Cardenas stated in an email to FloridaPolitics.com. "I am not there yet and so I am ignoring all incoming for a while.
"Jeb is a close friend not just a political ally and I will have to mull through this loss a bit longer," he said.
On the other hand, former state Rep. Anthony Suarez, who has a radio political talk show and is president of the Puerto Rican Bar Association of Florida, said the switch from Bush to Rubio is easy for him even though he's not altogether happy with Rubio's positions on Puerto Rico, Cuba or immigration.
"No candidate is perfect. Bush to us was the more clear candidate and had the better positions on Puerto Rico and on immigration and on statehood than does Rubio," Suarez said. "But among candidates, he [Rubio] seems to be the closest to us. We'll have access to him and he understands, because he's from Florida."
Jay J. Rodriguez, president of the Hispanic Republican Organization, a largely Puerto Rican political group, said not all Republican Puerto Ricans are eager to forgive Rubio for not yet speaking out clearly on the island's financial crisis or future. That issue is significant in the Central Florida area, where Rubio does not have a natural base and where there is a large and growing population of Puerto Ricans.
Rodriguez said his group is likely to not pick anyone prior to the Florida primary.
"Basically, our group was supporting Jeb because Jeb was supporting that the issues in Puerto Rico had to be resolved," he said.