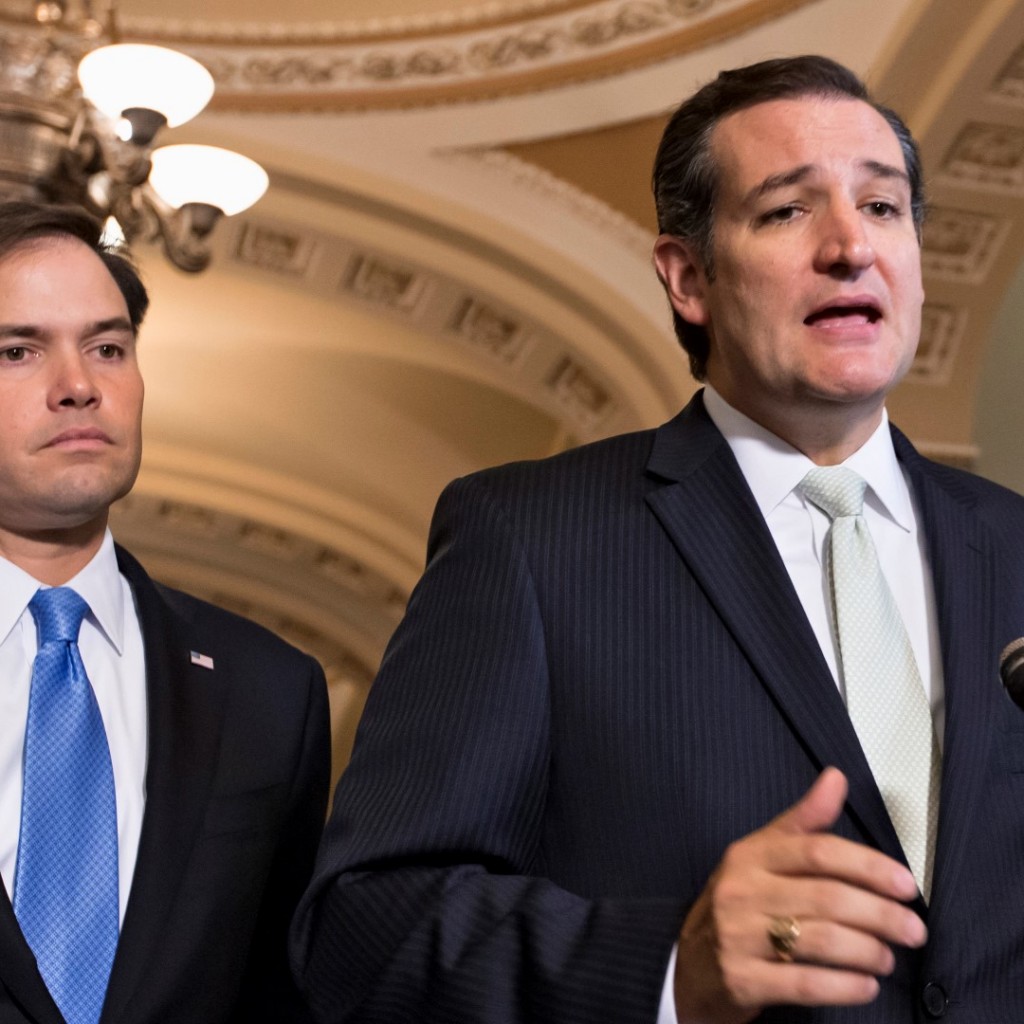 In the race to get to a one-on-one showdown with Donald Trump, Marco Rubio and Ted Cruz are doing a great job cannibalizing each other.
Monday's example: A Rubio media availability in Las Vegas, where Florida's junior senator again went on the offense over Cruz's bare-knuckle brawling style of campaigning.
"Who's going to be held accountable for making up this video? Who's held accountable for lying about Ben Carson? Who was held accountable for the robocalls, and who was held accountable for the commercials on television that they had to pull down?"
Spoiler alert: no one.
Rubio lamented a "disturbing pattern of deceptive campaigns … and flat out lying" in the MSNBC footage.
Likely more disturbing: the banner under Rubio that said "Trump holds big lead in Nevada." A condition that is the case in many of the upcoming primary states, including Florida.