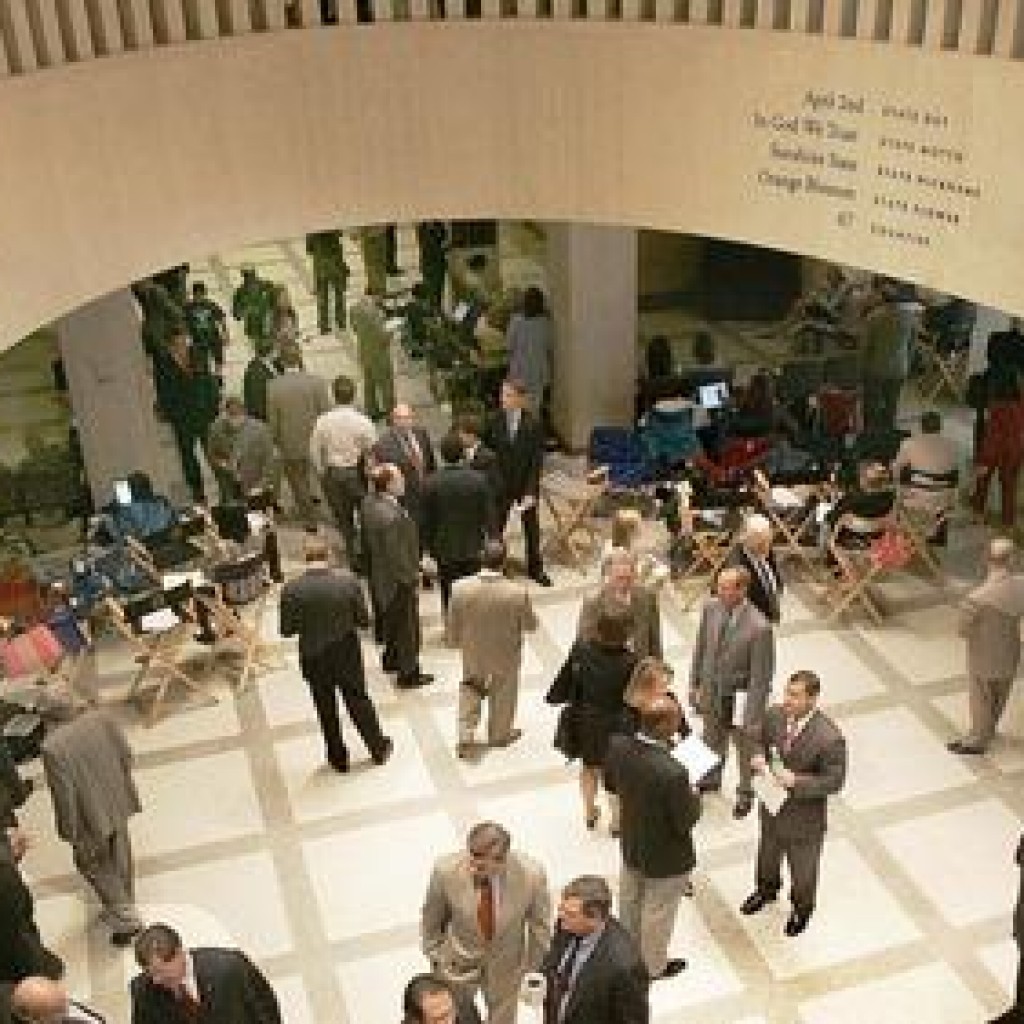 Registered governmental affairs firms, representing virtually every industry in Florida, reported earning more than $32.75 million from October 1 to December 31 of 2015 to lobby the Florida Legislature.
FloridaPolitics.com previously reported which firms made what, with Ballard Partners leading all firms in Q4 compensation.
Crunching the numbers, here are a few additional thoughts on the fourth-quarter numbers. (None of these numbers include compensation for executive branch lobbying, which can be just as lucrative for a firm. However, for the purposes of this story, let's compare apples to apples and focus on just legislative fees.)
— A warning sign? Yes, median compensation figures are up $2.7 million quarter-over-quarter from 2014 to 2015, but that may be misleading. With the 2016 Legislative Session moved up to January, the reporting period before its start may be what Q4 of 2015 should be compared to; by that standard — comparing Q4 of 2015 to Q1 of 2014, the overall number is down from the $34,525,000 taken in during that period.
— First by a mile: Ballard Partners $2,346,000 haul was almost $600,000 more than that of Southern Strategy Group. That's the widest margin between first and second place in at least eight quarters.
— Welcome to the Million Dollar Club: Greenberg Traurig brought in approximately $1,007,000 during Q4 of 2015, making the white shoe law firm only the fifth firm to earn more than a million dollars in a single quarter. As FloridaPolitics.com has observed before, much of this growth can be pegged to the firm's hiring of Fred Karlinsky away from Colodny Fass.
— A defined second tier: For as long as FP has been crunching these numbers, there has been a defined first tier of lobbying firms, the Big 4 so to speak: Ballard, SSG, Ron Book, Capital City Consulting. Greenberg Traurig is very close to joining that first tier. What's changed over the last year is the rise of a defined second tier made up of Corcoran & Johnston, Johnson & Blanton, and The Rubin Group. These three firms each take in north of $750,000 per quarter. What also defines these firms is that they are much smaller in size than the firms of the first tier. Call them the mega-boutique firms.
— Lucky 13: Earning more than $500,000 in quarterly compensation were a record 13 firms, with Smith Bryan & Myers the newest addition to this level.
— Moving on up: The biggest jumps in earnings, quarter to quarter, come from The Rubin Group ($876,000 up from $695,000) and Capitol Insight ($550,000 up from $455,000 last quarter — and from $380,000 during Q4 of 2014.)
— Capitol Insight's rise is creating an interesting battle for a coveted spot on the Top 10 list: Currently, that position is held by GrayRobinson, which has seen its figures drop off by $125,000 since Q4 of 2014. In the #11 spot is Floridian Partners, with Capitol Insight right behind it. Might we see Dean Cannon's firm leapfrog into the #10 spot, ahead of GR (still dealing with the death of Fred Leonhardt)?
— Where are you, Trey? After posting a sizable haul during Q2 of 2015 ($489,000), Trey Traviesa's Strategos Public Affairs is outside of the Top 25. Also off the Top 25 list for the first time since FP can remember? Guy Spearman's Spearman Management, Inc.
— Another firm with noticeable growth (+20% quarter over quarter) is Gunster Yoakley & Stewart. We can't give all the credit to its hiring of Cameron Yarbrough, but we're sure he'll take it.