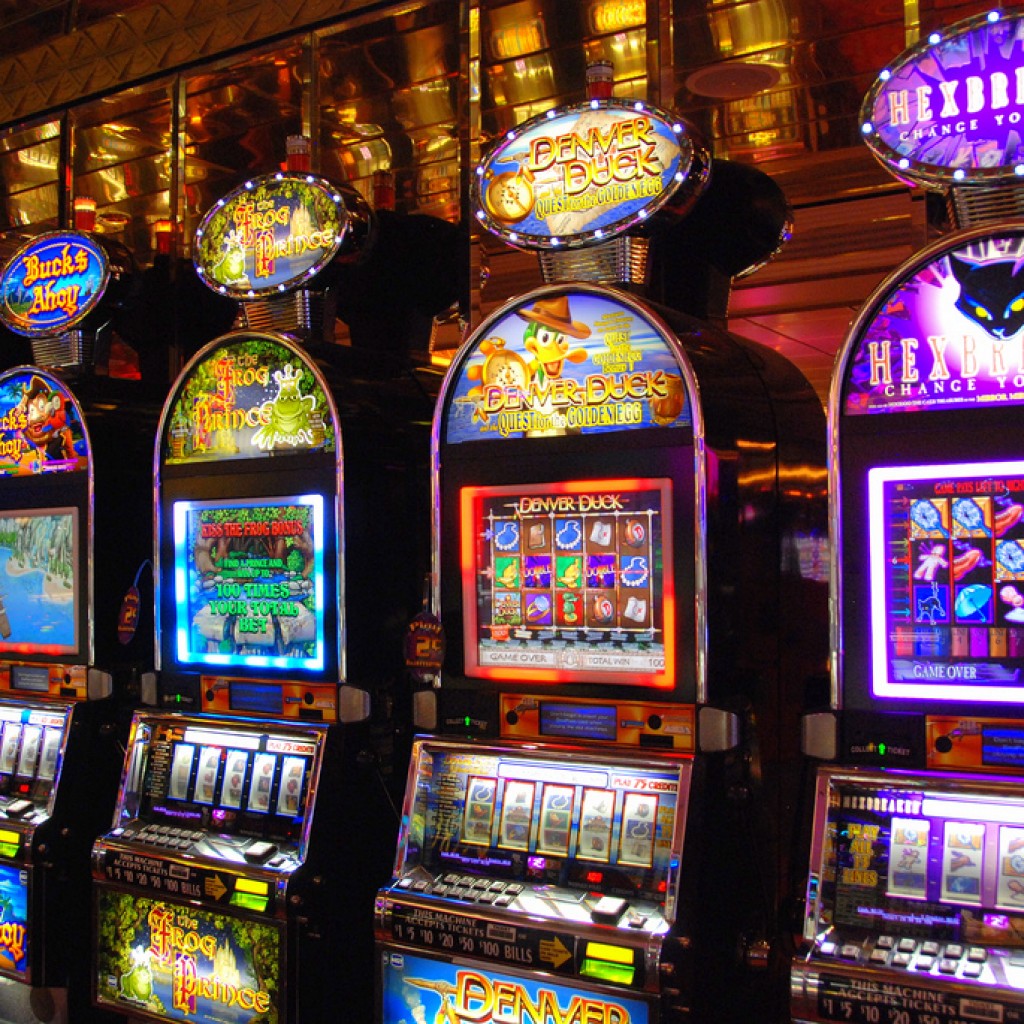 A new slots casino in Palm Beach County could be a winner out of the latest version of gambling laws to come out of the Florida Legislature this Session, state economists said Tuesday.
The Revenue Estimating Conference, a panel of economic forecasters, talked about its assessments stemming from the Senate's current gambling bill (SB 7072).
The actual numbers were many and fluid, dependent on a host of assumptions. One guess was that expanded slots, through taxes and fees, could provide a new $50 million yearly to the state by 2020.
The bill accompanies a proposed Compact between the state and Seminole Tribe of Florida that extends existing exclusive rights to blackjack to the tribe in return for $3 billion over seven years.
The separate legislation, as approved by the Senate Committee on Regulated Industries, would expand slot machines beyond South Florida and reduce the effective tax rate on the machines.
It would allow slots in counties where voters already have approved the form of gambling in a local referendum, but would also allow a special slots casino to open in Miami-Dade County. The six counties are Brevard, Gadsden, Hamilton, Lee, Palm Beach, and Washington counties.
The tribe has yet to specifically weigh in on those provisions.
Palm Beach Kennel Club holds the pari-mutuel facility license in that area, and already has applied for a slots permit, lawyer and gambling lobbyist Marc Dunbar told the panel.
A new slots room could be built separately and wouldn't have to be "co-located" with an existing racetrack, chief legislative economist Amy Baker said.
Indeed, one breakout point emerged: A standalone slots casino in Palm Beach County could benefit from local Broward and Miami-Dade counties' traffic. Visitors from out of the area could come in through the county's major airport, PBI.
Including a bounty of hotel and motel rooms, Palm Beach County "has everything that pumps up an estimate" of gambling revenue under the current Senate plan, Baker said.
In fact, a new Miami-Dade slots casino "would not be more power-packed" than one in Palm Beach County, she said.
At the same time, that was buffered by the "cannibalization" effect that a Miami-Dade slots casino could have on its northern neighbor, meaning that one facility could soak up visitors of the other.
The conference will meet again Friday to discuss other components of the bill, such as the financial effect of decoupling, or getting rid of the requirement that tracks run live dog or horse races to also offer other gambling, like slots and card rooms.
"We're glad to hear that decoupling will be given a separate focus by the Revenue Estimating Conference in a separate meeting," said a statement from the Florida Horsemen's Benevolent & Protective Association.
"With so much emphasis on economic development this Session, it's good that our state economists factor in the thousands of jobs and small businesses that directly and indirectly make up Florida's successful horse racing industries."