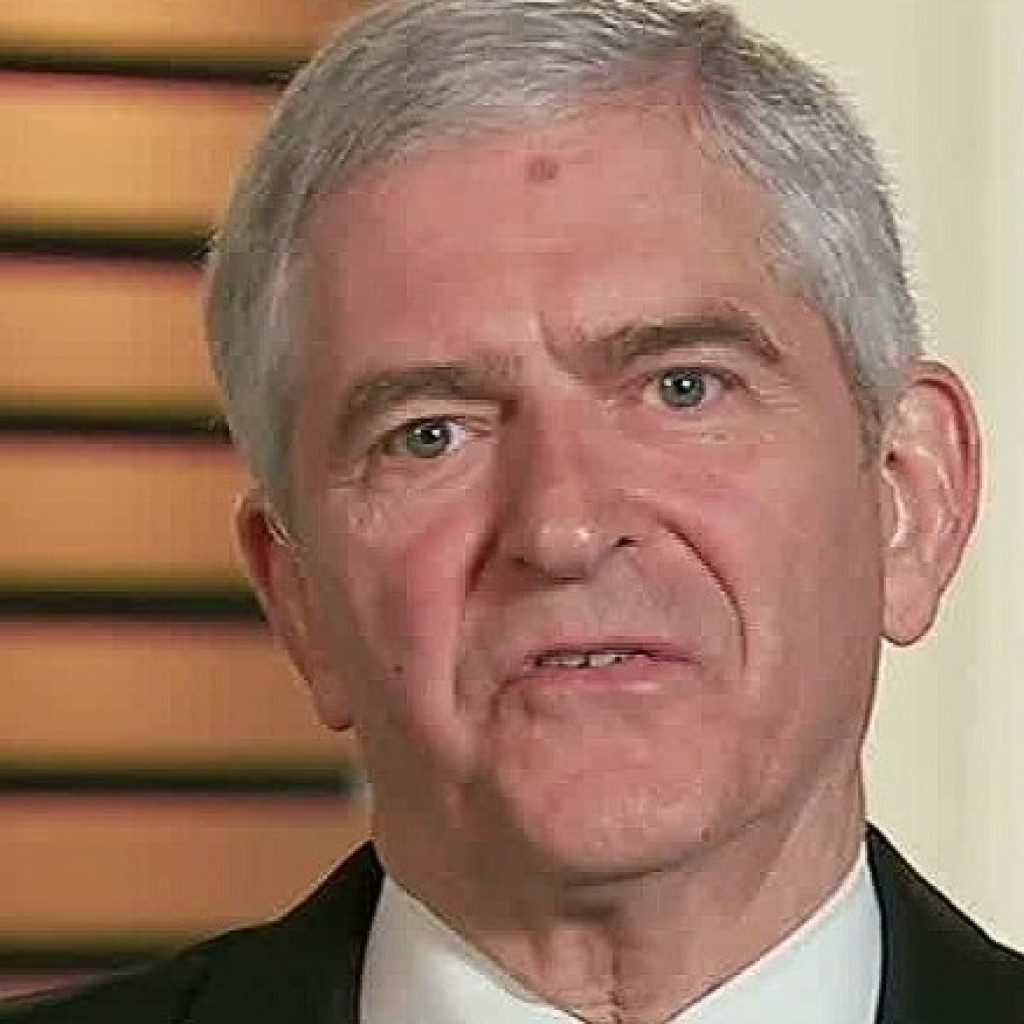 U.S. Rep. Daniel Webster's departure from Congressional District 10 is as much about the fact that his current district now is set up for minority representation as it is about its becoming a Democratic stronghold.
The Winter Garden Republican ended months of speculation Monday when he announced that, because of redistricting, he would be switching to run in Congressional District 11, which has absorbed much of his Republican base from CD 10.
In an interview Tuesday, though, Webster said the newly drawn CD 10 was designed to be a district with a majority of voters who are minorities, and that it was done so to allow minority representation to be elected there. He's white.
"District 10, the old District 10 is the one I serve, I liked that. It was Polk and Lake and Orange counties. But new District 10 was designed by the people who drafted it, the staff in the House, the drafters for the plaintiffs in the court case, and the [Florida Supreme Court] justices all said this seat is a majority-minority seat. It's designed for a minority to elect a candidate of their choice," Webster said.
"So it's not even competitive. It's designed for one thing: to elect a minority," he said.
The redistricting ordered in December pushed CD 10 eastward, taking in a number of predominantly black and Hispanic neighborhoods. That flipped it from being predominantly Republican to being heavily Democratic. It also gave the district a voter-age population that is 27 percent black and 23 percent Hispanic.
In part, the redistricting responds to the Voting Rights Act of 1965, which mandated that large, clustered minority populations ought not to be pushed into districts where the majority of voters are white, perpetuating the chances that only white candidates would be elected.
Ironically, the black and Hispanic neighborhoods now in CD 10 were taken from Congressional District 5, which was explicitly drawn by federal court order in 1992 to have a majority-minority population. The incumbent there, Democratic U.S. Rep. Corrine Brown of Jacksonville, sued to have her district restored, to assure minority representation. She also has talked about moving to CD 10 to run there.
However, in a campaign stop to support Val Demings, U.S. House Democratic Leader Nancy Pelosi indicated she does not think Brown will do so.
"I don't want to divulge our personal conversations, but what I will say is I think the fact that the Congressional Black Caucus, of which Corrine is a very respected and valued member, is supporting Val Demings," said Pelosi, a California Democrat and former U.S. House speaker. "Corrine Brown is something very special … She's my girl. We're pals."
Of the four Democrats vying for the seat, former Orlando Police chief Demings and state Sen. Geraldine Thompson are black, as is Brown, while lawyer Fatima Rita Fahmy is hispanic. Businessman and former Democratic Party of Florida Chairman Bob Poe is white.
By contrast, CD 11, which captured much of the western, Lake County, portion of Webster's district, is 7 percent black and 7 percent Hispanic.
Parts of CD 10 also were absorbed into five other districts.
Webster's move to CD 11 effectively turns the CD 10 race into a Democratic primary-winner take all.
It also sets up a primary battle in CD 11  for Webster with Republican Justin Grabelle, the former chief of staff and hand-picked successor to retiring U.S. Rep. Rich Nugent of Spring Hill.
Webster a former Florida House speaker, has generally taken a low-profile in Congress. That changed last year when he took what many thought was an audacious move, but worked: He ran for U.S. House Speaker, on a platform call for broader participation in decision-making. Though he only garnered a few votes, his candidacy at one point made it obvious that then-House Speaker John Boehner could not be re-elected to that position without a floor fight, and Boehner resigned Congress altogether. What's more, when he stepped aside, House Majority Leader Kevin McCarthy found himself in the same position, and bowed out of the speaker's race. Webster became a national player.
Webster noted that Nugent supported him when he ran for speaker.
Webster has long lived in Winter Garden, which still is in CD 10. But he and his wife also own a house that now is in CD 11, and he said they had long planned to move there.
"It still needs some work, but when the work is done, we're going to move there," he said Tuesday.
Webster does not think the move abandons his supporters in CD 10, because he considers the district unwinnable by a Republican.
"Either way I was going to lose them," Webster said.