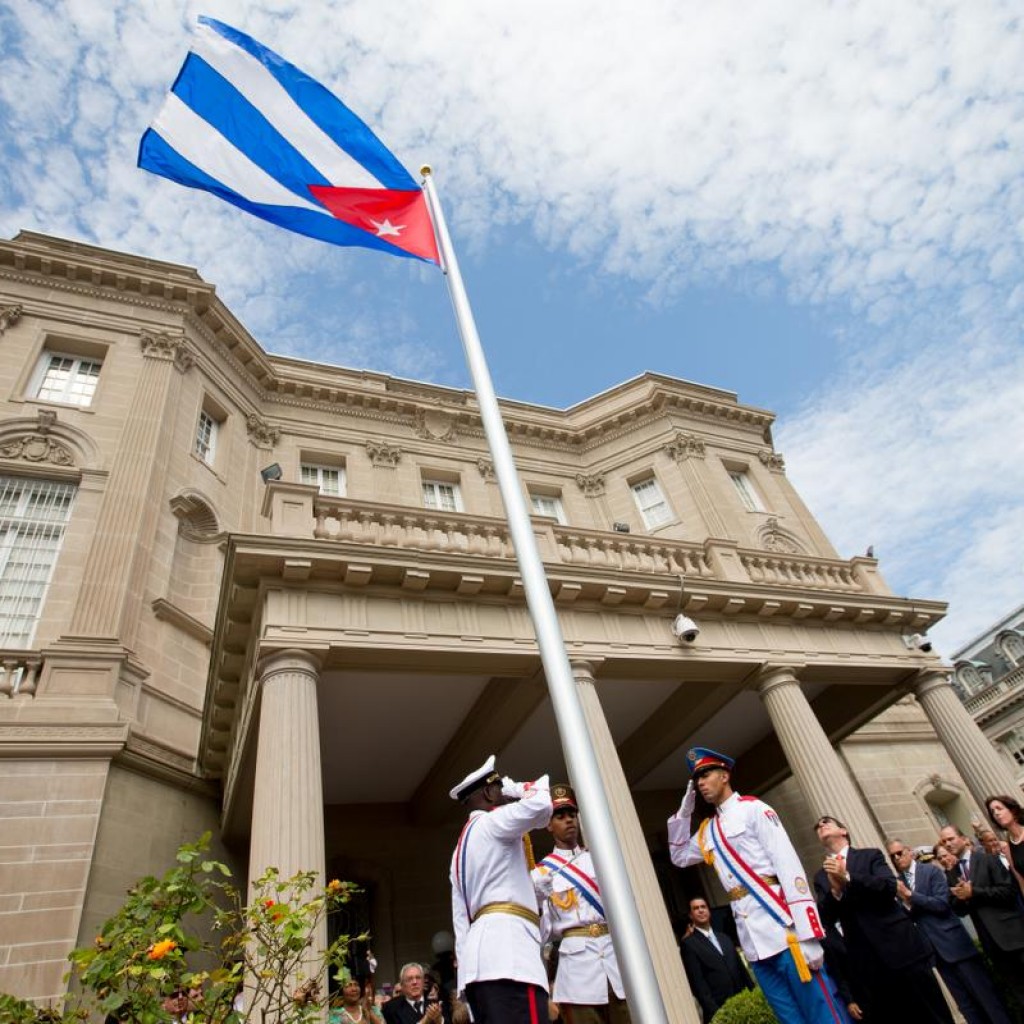 The National Republican Congressional Committee is calling on Democratic candidates for Pinellas County's Congressional District 13 seat to renounce President Barack Obama's plan to shut down Guantanamo Bay in Cuba.
"Do Charlie Crist and Eric Lynn support the President and his dangerous policy," the NRCC asked in an email on Tuesday. "Or will they finally stand against President Obama and put the safety of American citizens before the liberal's insatiable political need to close GITMO?"
Obama sent a plan to Congress on Tuesday outlining how to close the facility and transfer its  prisoners. It examined 13 potential facilities. Some of the 91 remaining prisoners at Guantanamo Bay have been deemed too dangerous to be transferred to other countries and would have to be moved to a facility in the U.S.
"There are currently 91 remaining detainees held at Guantanamo Bay, 35 of which are expected to be transferred by summer while the rest are awaiting trial or deemed too dangerous to transfer," the NRCC email read. "In December, we learned that al-Qaeda leader Ibrahim al-Qosi, a former GITMO detainee who was transferred out in 2012, has returned to the battlefield and appeared in a new al-Qaeda in the Arabian Peninsula."
The email claims that nearly 30 percent of detainees released from Guantanamo Bay are either confirmed or suspected to have re-engaged in terrorist activity. The NRCC cites a report from the Director of National Intelligence.
"It is unconscionable for Charlie Crist and Eric Lynn to stand silently as President Obama moves forward with his irresponsible plan and puts safety of Americans at risk," said NRCC Communications Director Katie Martin. "Charlie Crist and Eric Lynn need to start standing up for the American people instead of letting a lame duck president steamroll our national security as he heads toward the exit."
Obama listed closing Guantanamo Bay one of his campaign priorities in 2008. His administration says the base is used as a recruitment tool for terrorists and closing it would remove that enticement. It would also save an estimated $65 million to $85 million a year, meaning the estimated $290 million to $475 million cost to retrofit an American facility for transferred detainees would be offset in about five years.
Neither Crist nor Lynn have released public statements on the proposed plan to shutter Guantanamo Bay and neither immediately responded to requests for comment. It's a topic that has overall been quiet among the two congressional candidates.
Crist has had a shifting political stance on issues in Cuba. As governor he opposed lifting the longstanding trade embargo with the island nation, but later favored it during his unsuccessful 2014 bid for governor. Crist had said after announcing he was running for Congress he would be traveling to Cuba, but has not made the trip.
Lynn has traveled to Cuba and has said he plans to push for such things as a consulate in St. Pete.
Despite what evidence on Cuban issues the two have gleaned, it lends little to the Guantanamo Bay debate.
"Under current law, the Obama administration is prohibited from moving GITMO prisoners to U.S. soil, and only 27% of American citizens support the President's plan to close the facility," the NRCC wrote. "Will Charlie Crist and Eric Lynn stand by silently, risking the safety of American citizens as President Obama fights to fulfill a campaign promise he made to the extreme left?"
Crist and Lynn are running in the Democratic Primary to replace outgoing CD 13 U.S. Rep. David Jolly as he seeks the Republican nomination for Marco Rubio's U.S. Senate seat.