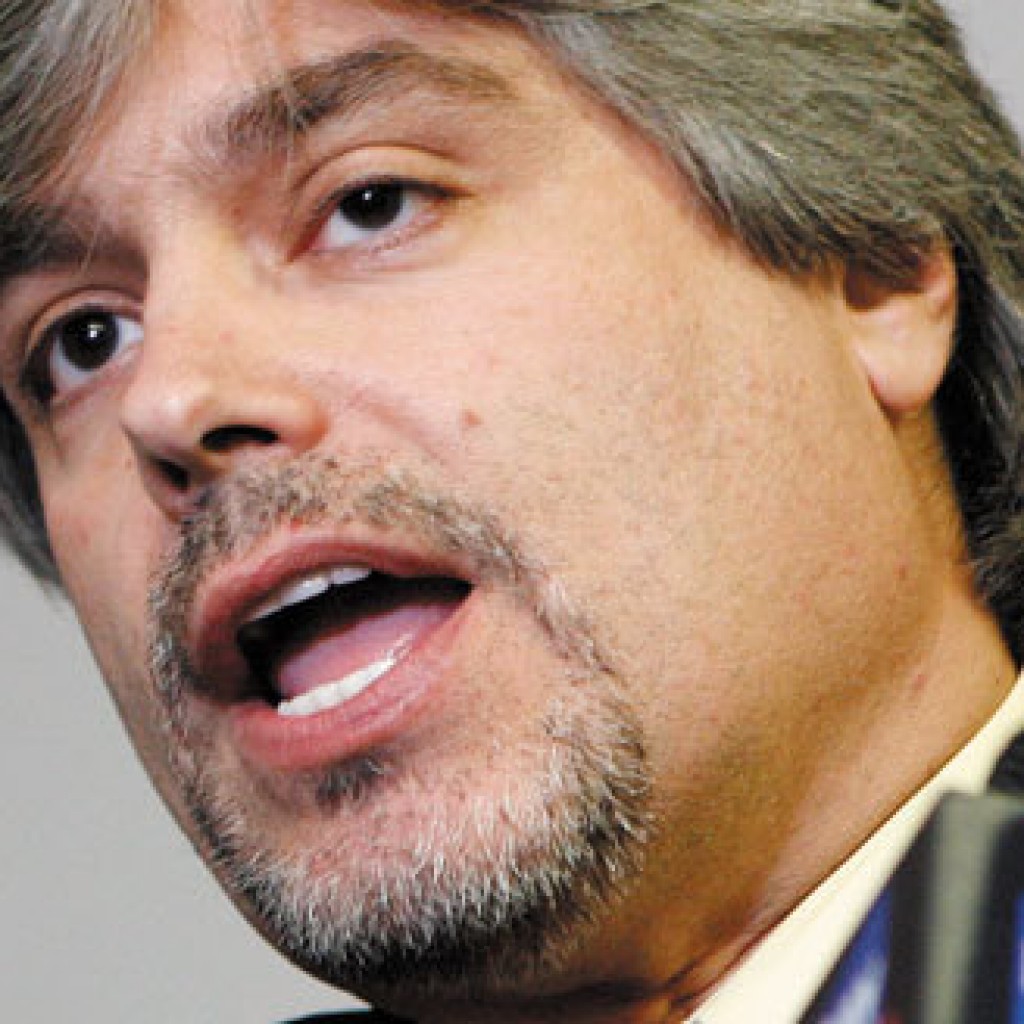 At Disney World last week, Gov. Rick Scott said 105 million tourists had made their way to Florida last year, a new state record.
Leading the way has been Hillsborough County, which generated more than $26.8 million during the fiscal year that ended last September, up 13 percent over fiscal year 2014, also a record year. The bed tax has climbed 26 percent in Hillsborough over the past two years.
But Santiago Corrada, who heads Visit Tampa Bay, Hillsborough's tourist agency, is alarmed about a proposal floating in the Florida House that he says could be a drag on those numbers.
A bill sponsored by Fort Walton Beach Republican Matt Gaetz (HB 7099) would, among other things, take up to 10 percent of tourist development tax revenues in coastal communities to be used for additional emergency medical and law enforcement services that are required as a result of tourism.
It would do much more than that though.
The legislation would also require that tourism agencies would need to conduct a return on investment study for every $100,000 expenditure before the money is actually spent.
A number of tourist organizations – like the Florida Restaurant and Lodging Association – have come out in opposition to the bill, as have local governments like the Hillsborough County Commission.
"The tax was meant to be a self induced tax by the hotel industry to promote destinations,  now you've got an expanded use of the bill to be used for law enforcement emergency medical services," complains Corrada. To ensure that their interests are represented in Tallahassee, Visit Tampa Bay recently hired RSA Consulting Group, a Brandon-based lobbying firm, to advocate against the bill.
The bill – currently embedded in the House's $1 billion tax cut package – also calls for 35 percent of tourist development tax revenues (which are left over after making required bond payments) to be used to fund promotion and advertising of tourism in the state.
Corrada calls that provision vague.
"It doesn't speak to who or what is being promoted, or by whom," he says. "It doesn't include other expenses that are currently authorized by the state statute, meaning if you're going to promote a destination, you can't spend (from that 35 percent) dollars on lodging, or travel, or food related expenses." He says that most of the time he and his staff are traveling to other locations around the globe selling the county. "That minimum 35 percent can't be used for those expenses, so you're really starting now to proscribe how those dollars can be used, and that's a big concern."
The bed tax, or Tourist Development Tax, is a 5 percent levy on overnight stays and short-term rentals.
Gaetz represents Okaloosa County in the Legislature. It's been well-documented how the tourism development council there was involved in a controversy after a tourism official was discovered to have misused $747,000 of the agency's money to buy a house and yacht. The executive later died of a drug overdose.