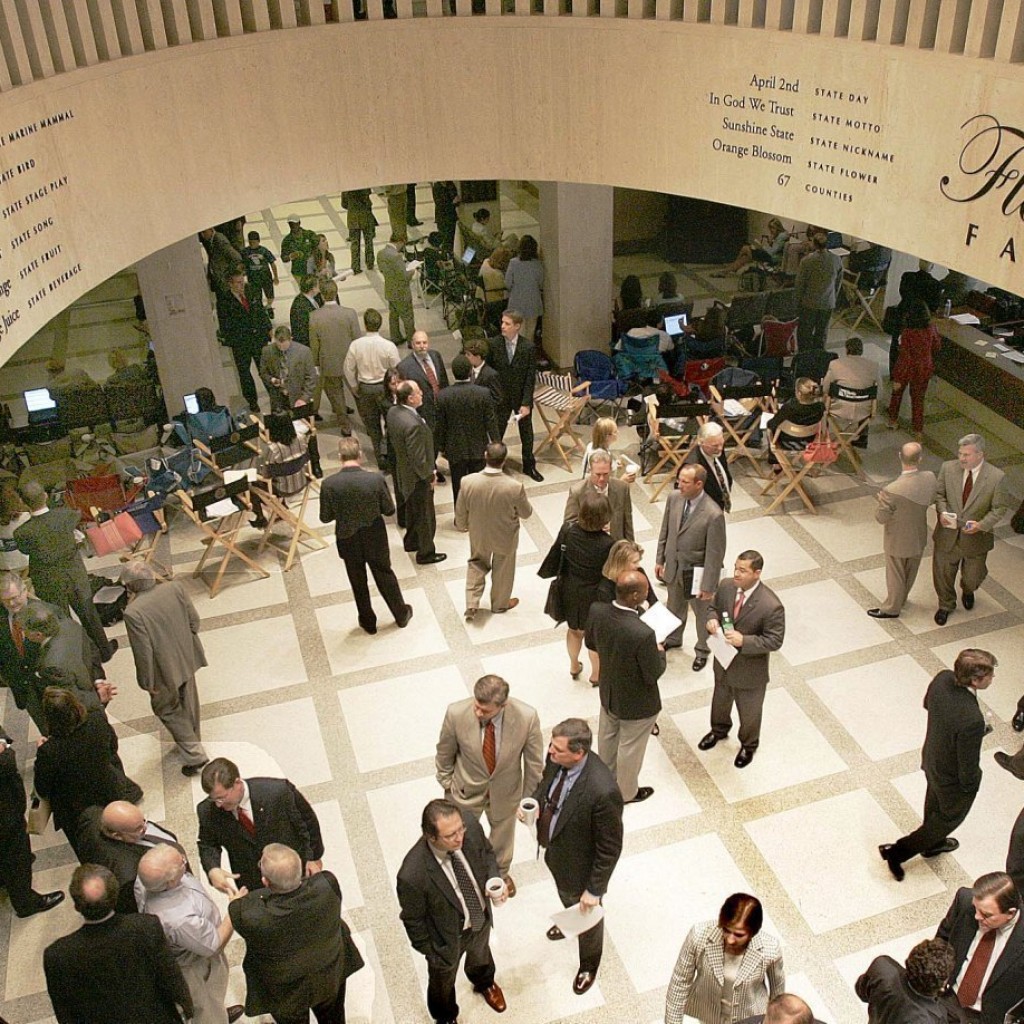 The Committee on Government Operations Appropriations/General Government Appropriation held its fourth and final meeting of the budget conferencing period Monday morning.
Chairwoman Rep. Jeanette Nunez and Vice Chairman Sen. Alan Hays closed out "back of the bill" differences, but couldn't agree on about a dozen line items. They will be "bumped up" for consideration by chief budget writers Rep. Richard Corcoran and Sen. Tom Lee.
Among the outstanding issues were $1 million for "dependent eligibility benefit verification services," capital depreciation funding for the Department of Management Services (DMS), and of course, $7 million for new state law enforcement radios.
Hays and Nunez were asked about the latter after the meeting.
"We felt it was important to fund the radios and those end-of-life radios up to the new technology," Nunez said. "Currently less than 20 percent of radios are upgraded and even with this additional funding it would bring them to less than 30 percent of radios that our law enforcement use up to the new technology.
"But obviously that's a point of negotiation between the Senate and the House and we look forward to having that resolved at a higher level than us."
"The agencies are not clamoring for these radios," replied Hays to Nunez's visible chagrin.
"These are the vendors that want these radios to be sold to the state, and that's why we're saying 'No, we don't need the radios right now.' This is a huge contract that is about to be renegotiated and it is going to be competitively procured so we need to wait and let that process work out. And then whoever wins that contract can do a comprehensive phase-out of the old radios and phase in the new radios," said Hays.
Asked about a recent comment by Rep. Charles Van Zant who has taken issue with Nunez's characterization that state agencies are asking for new replacement radios, Nunez said:
"I was talking about the process. DMS indeed runs that process in collaboration with the joint task force and they are the ones who parcel out those radios. A lot of agencies don't ask for specific items and they get funded in our budget."
In response to a query about DMS characterizing the issue as "purely legislative," Nunez said "That's the first I hear from DMS on that issue."
In all, the House and Senate were about $1.4 million apart in terms of bottom-line government operations appropriations figures as of Monday morning.