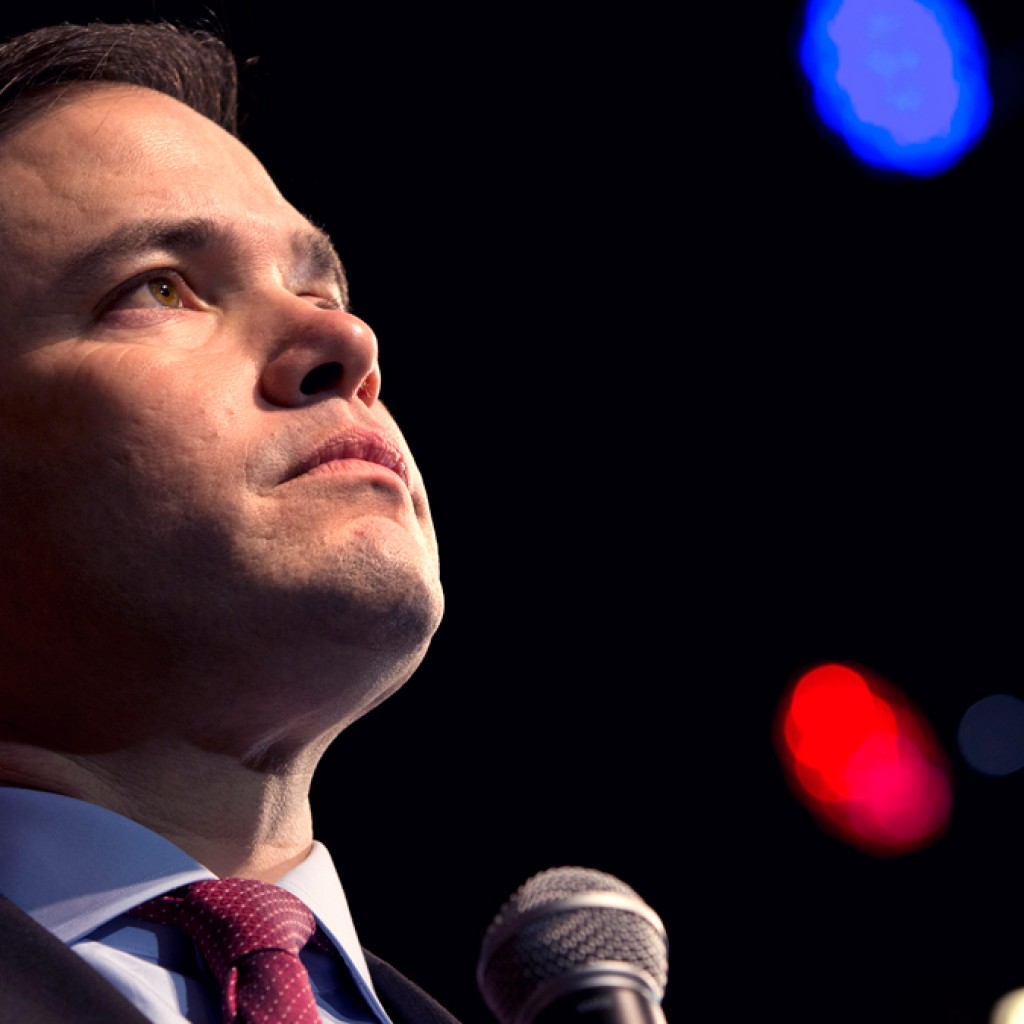 Marco Rubio is gearing up for a long campaign, and is reaching out to his supporters for help.
In an email Tuesday evening, the Rubio campaign sent an email to supporters asking for their help to raise "$400,000 by the time the next four states vote, on Saturday."
"No matter where the final results end up tonight, we know one thing: This is going to be a long campaign, and we are NOT going to hand over our party to a dangerous con artist," reads the fundraising email. "Thanks to the hard work of Marco and supporters and volunteers like you, we're going to come away from tonight with a good chunk of delegates from a diverse range of states. Marco's message is ready to go national, and he's the only one who can unify the party against Donald Trump."
Voters in Louisiana, Kentucky, Kansas and Maine head to the polls on March 5. The Florida Republican is scheduled to attend rallies in Kentucky, Kansas and Louisiana on Friday.
In the fundraising email Tuesday, sent minutes after the first polls close, Rubio's team said donations would go "toward financing Marco's campaign in states to come — voter outreach, TV ads, grassroots organizing and more."
"We are not going to let our party be taken over by a con artist, and we're not going to nominate a candidate who'll be totally steamrolled by the Democratic machine," reads the email. "Marco is not going to give up this fight — he'll do whatever it takes to stop Trump."
Rubio is scheduled to hold a rally at 8 p.m., in Miami.