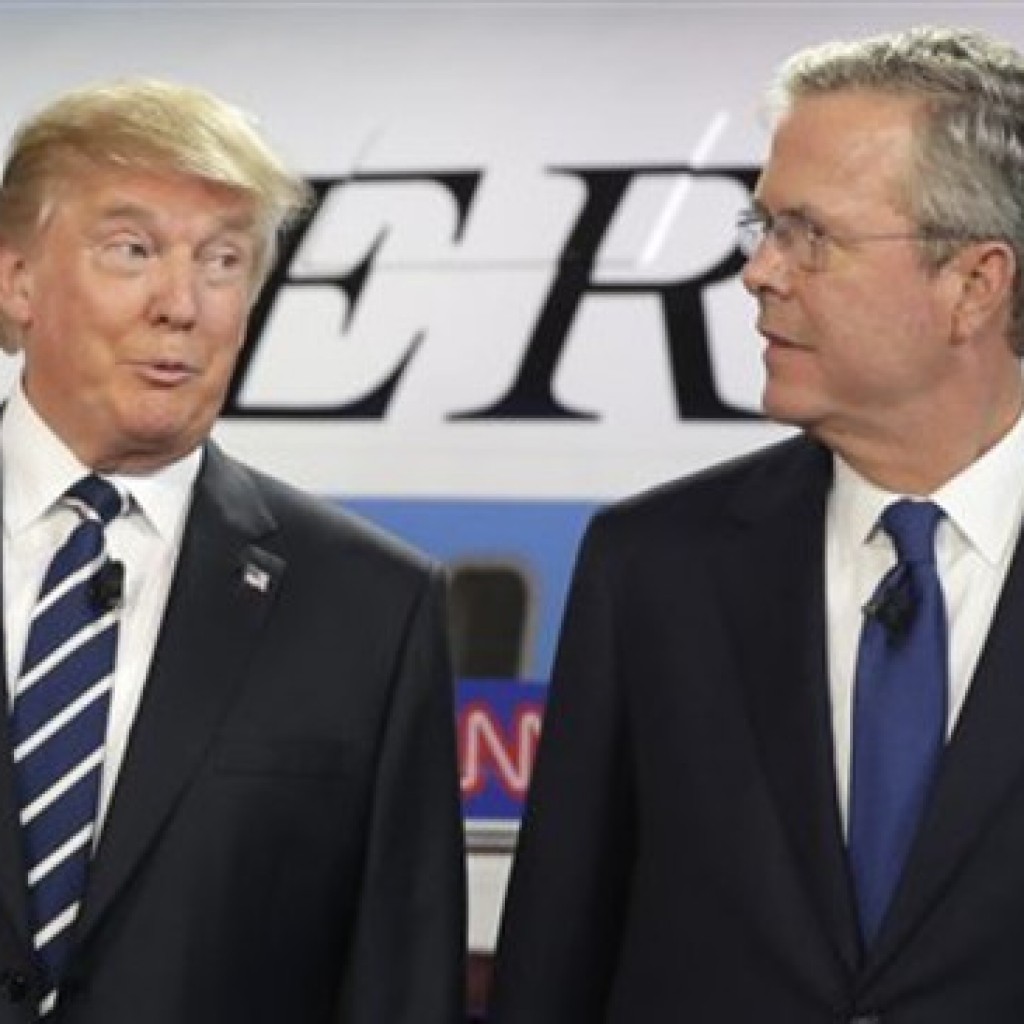 A former Jeb Bush campaign aide is joining an anti-Donald Trump super PAC.
According to The New York Times, Tim Miller, who was Bush's spokesman during his presidential bid, is joining Our Principles PAC. The group was formed in the days leading up to the Iowa caucuses to try to prevent Trump from securing the Republican nomination.
The group, according to the Times, plans to focus on opposition research attacks on Trump in states voting March 8 and March 15. The group, the Times reported, also intends to go after high-profile supporters such as New Jersey Gov. Chris Christie.
In January, POLITICO reported that the group sent out mailers to Iowa voters attacking Trump.
National polling averages show Trump is leading the GOP field by double-digits. In Florida, polling averages show the New York businessman is leading Marco Rubio, the native son, by 20 points.
Bush was one of the most outspoken candidates when it came to Trump's antics. He regularly called Trump out, while Trump often used the Florida Republican as his verbal punching bag.
Miller said in an email the fight to stop Trump is intensifying, regardless of the outcomes Tuesday. The super PAC also released a new web advertisement on Tuesday.
The one minutes and 42 second  digital advertisement focuses on Trump's refusal to disavow the KKK.