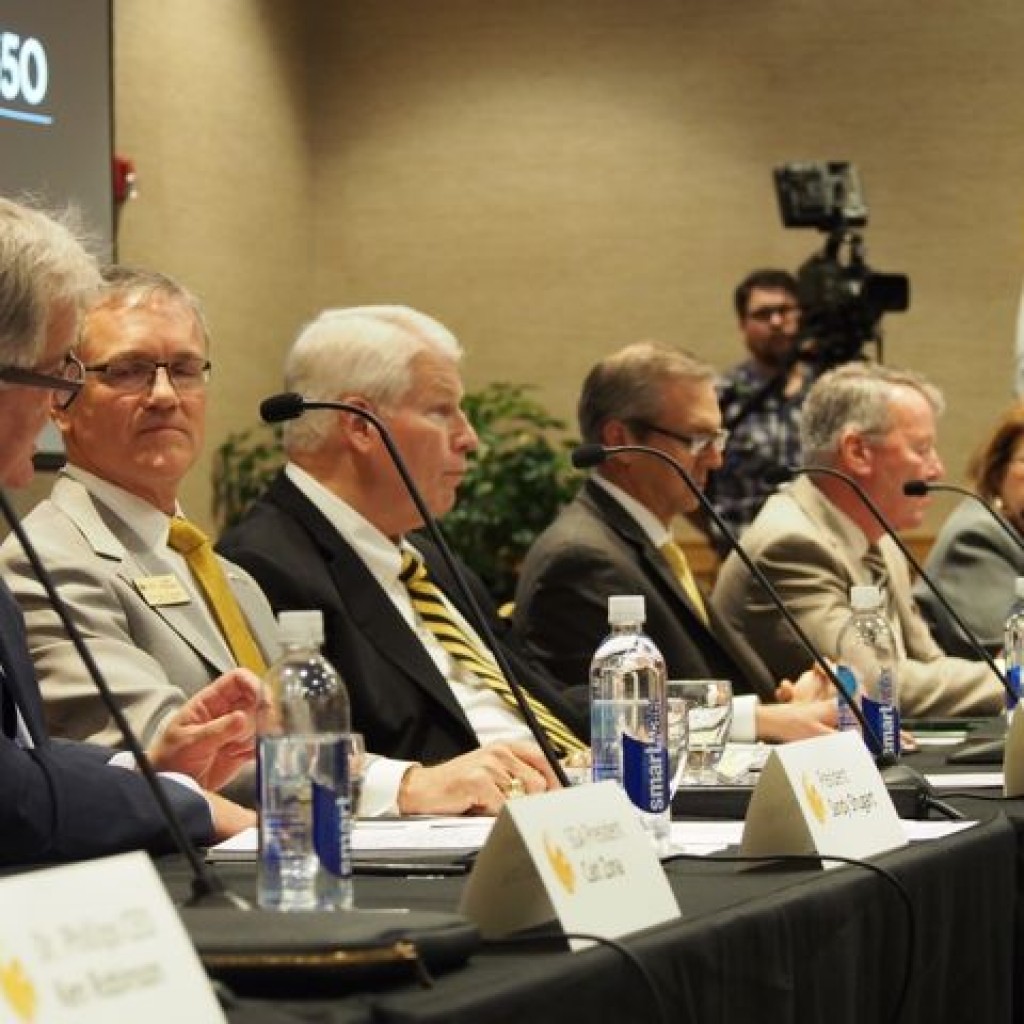 The Florida Board of Governors gave the University of Central Florida a critical green light Wednesday for a downtown Orlando campus focusing on workplace education.
The solid but not unanimous majority means UCF has the Board of Governors' blessing to seek $20 million from the state to build a multiuse building in downtown Orlando to house a number of academic programs.
University officials now hope and expect the Florida Legislature will slip the appropriation into the state budget being hammered out this week. Still, they have no solid assurances that Gov. Rick Scott will also approve it, after having vetoed a different UCF request for funding for the campus last year
This time UCF promised to cap its short-term requests for state money at the $20 million now being sought, and offered plans for a campus smaller and more focused than last year's request.
"A year ago we were faced with what I considered a very easy decision: had we been asked to vote a year ago, I would have voted no," said Board Chairman Thomas Kuntz of Winter Park. "We're in a very different place today. First of all, the money is a lot less. But what has been shown to us today and over the course of a year is a real need for this project."
The necessity extends beyond UCF's needs. The university wants the campus to create a foothold downtown, but also to create a workplace environment home for 14 degree programs selected for their ties to downtown business activity.
Yet the campus also was pitched as part of the city of Orlando's bigger redevelopment plan for a property parcel. The northwest corner of downtown is targeted for a live-work-study-play community known as "Creative Village." Virtually nothing is built there yet. UCF's campus — to be shared with Valencia College — was expected all along to be a catalyst and a cornerstone for Orlando's vision.
UCF plans to spend another $20 million of its own money, and is raising $20 million in private donations. Orlando pledged $67 million in land, buildings and infrastructure for UCF, and the Creative Village developer pledged another $7 million building.
For that reason, UCF and Orlando brought out full forces. First, they got the Board of Governors to hold a special meeting in Orlando. Speakers included UCF President John Hitt, Board Chairman Marcos Marchena, Orlando Mayor Buddy Dyer, Orange County Mayor Teresa Jacobs, Orange County Schools Superintendent Barbara Jenkins, and others.
"My commitment for this campus is driven by the vision that this downtown campus will change people's lives," Hitt said.
But not all were convinced. Board Governor Dean Colson of Miami expressed strong skepticism about UCF's enrollment projections, the future trends for downtown college campuses anywhere, and UCF's priorities, given what Colson said was still a less-than-great academic standing as a university.
"I do not believe this is a priority for the university system or for UCF," he said.
Still, he recognized what what many others had presumed, that the decision would go UCF's way.
"The ultimate result of this vote is suggested by the fact that we scheduled it in Orlando. If we were going to say no, it would be in Miami," Colson said.