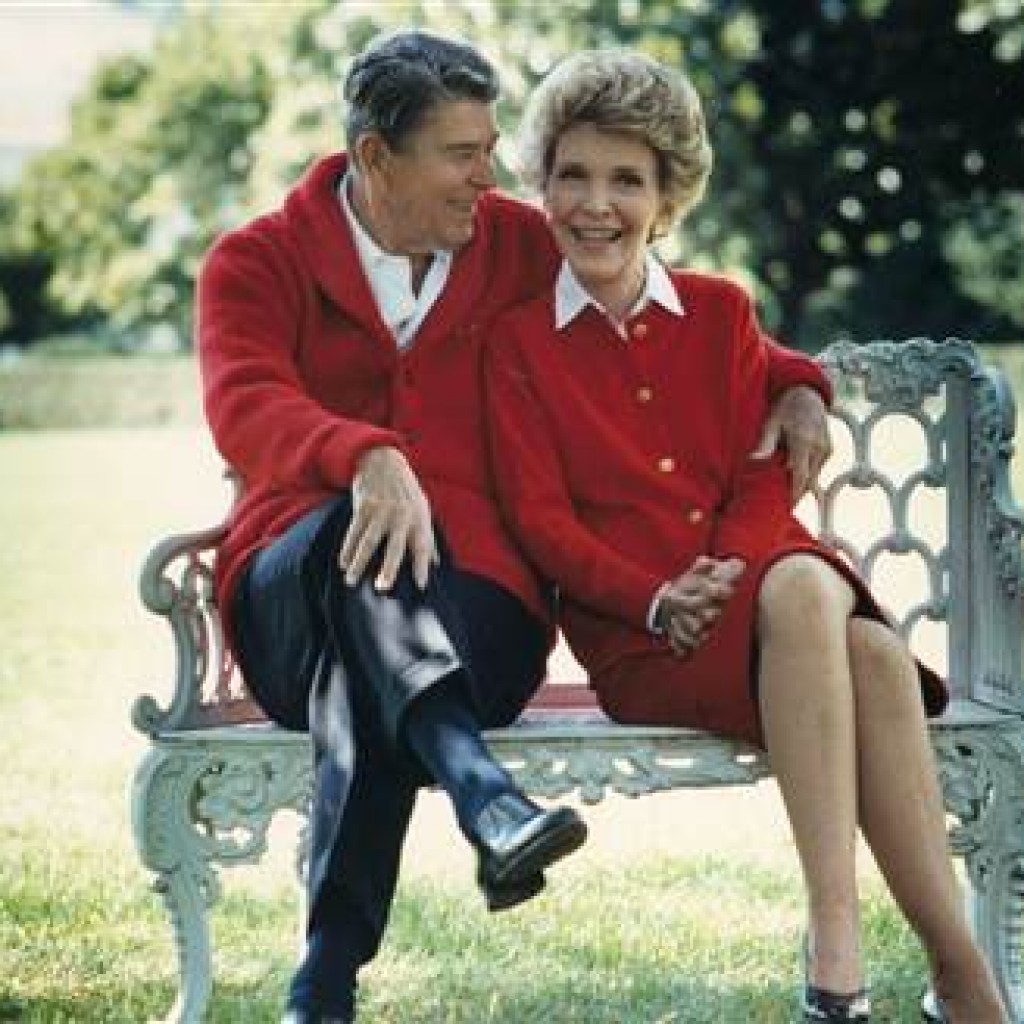 Politicians throughout Florida responded to Sunday's report of the death of Nancy Reagan at the age of 95. Reactions come from federal, state, and local Republican elected officials.
U.S. Sen. Marco Rubio, who has described himself as among the "children of the (Ronald) Reagan Revolution," tweeted his condolences, writing that "today our nation mourns the loss of Nancy Reagan, a true example of integrity and grace. My prayers are with the entire Reagan family."
Later Rubio issued a longer statement:
"Nancy Reagan was a woman of incredible grace and strength who served as an inspiration to an entire generation of Americans. As First Lady, she chose not only to lead with her distinctive style and poise, but also to take a stand on tough issues, such as the prevention of recreational drug abuse.

"For conservatives, she has been a powerful living link to her husband's legacy as one of the greatest modern presidents. Through her work with the Reagan Library she has been active in extending the impact of his leadership and message to a new generation.

"It was an honor to have met Mrs. Reagan when I spoke at the Ronald Reagan Presidential Library in 2011. She went out of her way to warmly welcome Jeanette and me. She will be sorely missed by those who knew her," Rubio concluded, "and forever remembered by a grateful nation."
U.S. Rep. David Jolly acknowledged specific aspects of Mrs. Reagan's indelible legacy:
"Today the world lost someone who defined dignity and grace, a survivor and role model and a First Lady who cared deeply about our youth and this nation. Nancy Reagan was also a strong voice, a fierce protector and confidant to one of the greatest American Presidents in history.

"A loving and devoted wife to Ronald Reagan, Nancy Reagan saved countless lives with her efforts to fight drug abuse through her 'Just Say No' campaign. A cancer survivor, she encouraged women to get annual mammograms and her Foster Grandparents campaign connected children who she said 'needed to be loved and grandparents who needed to feel wanted.'   My prayers and condolences go out to the Reagan family."
State officials, from Gov. Rick Scott on down, likewise offered their thoughts.
Governor Scott said, "Ann and I join the nation in mourning the loss of Nancy Reagan, former First Lady of the United States and dedicated wife to the late President Ronald Reagan. Throughout her life, Nancy's incredible commitment to her country and her family did not falter, and she will continue to inspire all us to live bravely and selflessly. Nancy Reagan made a monumental impact on our nation, and I know her legacy will live on, just like her husband's legacy has. Ann and I send our thoughts and prayers to the Reagan family and all those who knew her."
Another official statement came Sunday afternoon from Lt. Gov. Carlos Lopez-Cantera.
"I am saddened to hear the news of the passing of Former First Lady Nancy Reagan. May we all take comfort knowing that today, Mrs. Reagan will be reunited with her husband in heaven. She was truly devoted to her husband and her country, and Renee and I send our prayers to her family," Lopez-Cantera said.
Attorney General Pam Bondi had this to say: "Today our nation lost a great woman who served our country with compassion and grace. Nancy Reagan was a true public servant, dedicating her time to helping the elderly, our veterans and people with disabilities. Her efforts to stop drug abuse impacted an entire generation of American youth, and her legacy will live on through the lives that she touched."
Other responses have been on social media.
Agriculture Commissioner Adam Putnam posted to Facebook: "Former First Lady Nancy Reagan was truly a class act, and as America mourns her death, may we also be grateful for her many contributions to our country."
Florida House Speaker Steve Crisafulli tweeted: "Rest in peace, Nancy Reagan. She was an incredible leader for our party and our country."
Rep. Shawn Harrison tweeted: "Sad news this morning. Nancy Reagan has passed. She was the rock to the Gipper. RIP First Lady."
State Sen. Thad Altman tweeted: "Prayers for the Reagan Family on the passing of former First Lady Nancy Reagan.She graced us w/her devotion and love to family and country."
State Sen. Rob Bradley posted to Facebook Sunday morning along similar lines: "A Nation mourns the passing of a great American. God Bless the Reagan family."
And State Senator Dorothy Hukill tweeted: "Prayers for the family on the passing of former First Lady Nancy Reagan."
Candidates have had their say also.
CD 2 Republican Neal Dunn said, "We are saddened by the passing of former First Lady Nancy Reagan, who served as First Lady with great dignity by President Reagan's side. Our thoughts and prayers are with the Reagan family during this sad time. We can all take comfort in knowing that both Nancy and President Reagan will live on in the hearts and minds of Americans for generations to come. Seldom in our history have we had a President gifted with such wisdom, tenacity and  charismatic leadership."
Congressional District 6 Republican Brandon Patty: "Nancy Reagan's unwavering love and support helped make President Reagan the man he was. Her leadership came at a critical time in our country and is still felt today."
Rebecca Negron, running in House District 18, said that "former First Lady Nancy Reagan will always be remembered for her dedication to her family and her country.  She served alongside her husband, a true conservative, with such grace and passion for the American people."
Alexander Pantinakis, GOP Committeeman from Duval County, posted a picture of the Reagans, with the poignant message: "Together again. Rest in peace Nancy Reagan." to Facebook.
State Sen. Tom Lee and state Rep. Richard Corcoran, the Appropriations chairs for the Senate and House respectively, observed a moment of silence for Mrs. Reagan before their Sunday conference meeting.