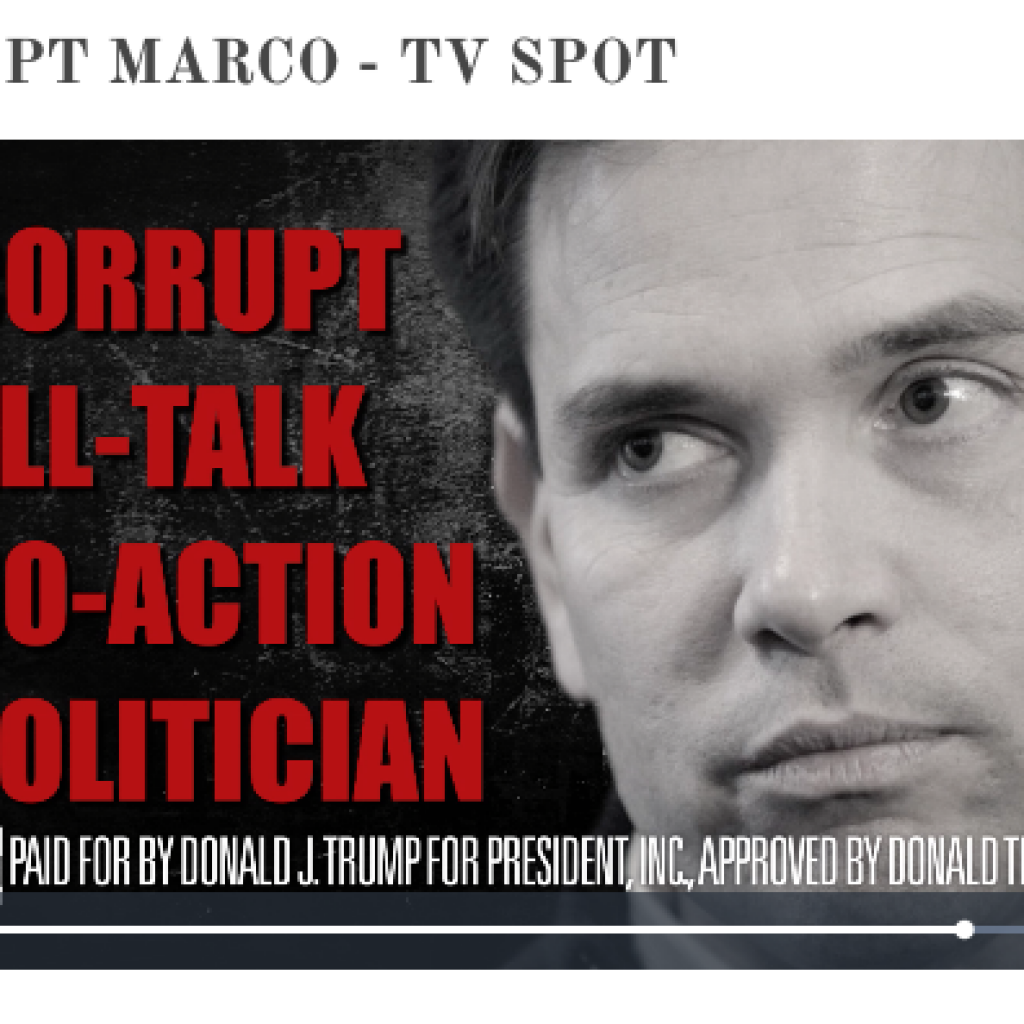 Donald Trump is hitting the television airwaves in Florida Monday with his first ad for the state's primary, one that bashes favorite son U.S. Sen. Marco Rubio, calling him "corrupt," Trump's campaign announced.
The 30-second spot called "Corrupt Marco" is all about Rubio, with no mentions of Trump until the "I approve this message" line, and no mentions of U.S. Sen. Ted Cruz of Texas or Ohio Gov. John Kasich.
It focuses on three things in Rubio's record:
His sale of his private house to a lobbyist's mother while he was a member of the Florida House of Representatives;
His use of Republican Party of Florida credit cards; and
His voting record in the U.S. Senate.
The Trump campaign did not state which markets it is buying in, or how much it spent on airing the spot.
It comes after more than a week of anti-Trump advertising throughout Florida from a super PAC backing Rubio, Conservative Solutions PAC, and from at least three other political action committees, including the Club For Growth PAC.
Trump's first Florida ad comes out swinging.
"Corrupt Marco Rubio has spent years defrauding the people of Florida," the narrator begins. It then discusses Rubio's sale of his home, alleging he switched his vote on a key bill important to the lobbyist; his use of party credit cards for trips to Las Vegas, his alleged double-billing to the party and the state for other trips, and his having the worst attendance record for votes in the U.S. Senate. It ends with "Marco Rubio: another corrupt, all-talk, no-action politician."