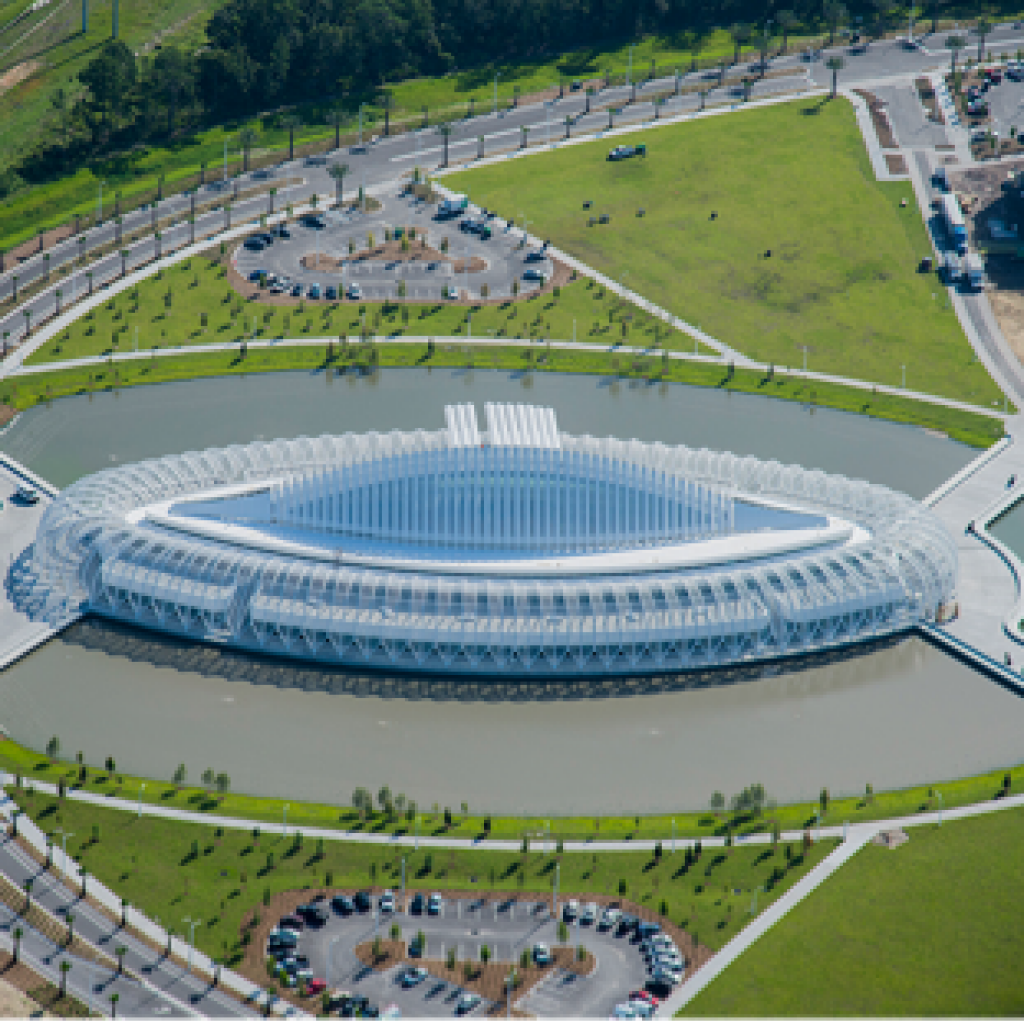 Now in its second year of operation the state's newest university, Florida Polytechnic in Lakeland, will receive money in this year's state budget for its second major academic building and funding for a new program.
In the budget, and approved earlier by the Board of Governors, are $5 million for the preliminary preparation and construction of the Applied Research Center and $2.5 million for a program named the Enterprise Center to spur and aid in developing local technology startups.
"Though the process isn't over," Florida Poly President Randy Avent said in an emailed statement, "the $5 million in PECO funding that the House and Senate agreed upon is a significant step toward Florida Poly fulfilling its mission to catalyze economic development in our state.
"The funds will allow us to begin preliminary work on the Applied Research Center to conduct faculty and industry research and provide teaching labs for our students," he said.
Although the appropriations have been agreed to by both the House and Senate budget negotiators, Gov. Rick Scott has the line item veto on all funding in the state budget once it is passed by the Legislature.
The school is in its second year and funding is in the Board of Governors' budget, but supporters haven't forgotten that former Gov. Charlie Crist vetoed startup funding for the I-4 campus in 2010.
"We are hoping to explain to the Governor (Scott) the importance of this second building," said David Shepp, a lobbyist helping the university.
The current funding and growth of Florida Polytechnic is far calmer than its confrontational birth.
The idea of a STEM-based campus was first announced by Marshall Goodman, chancellor of University of South Florida Polytechnic, on a Lakeland campus shared with Polk Community College.
Goodman left in 2012. He and Sen. JD Alexander raised the ire of USF President Judy Genshaft by proposing separating from USF and becoming the 12th university in the Florida system. Departments on the main campus of USF in Tampa had complained of the Lakeland campus trying to add engineering and high-tech courses and programs offered on the Tampa campus.
USF administrators had also expressed concerns over expensive budget costs for advertising the polytechnic program at the Lakeland campus.
Alexander, who was chair of the Florida Senate Appropriations Committee for four years, began a little financial arm-twisting along with support from Central Florida legislators and then-Rep. Denise Grimsley, a Sebring Republican, who chaired the House Appropriations Committee.
Florida Poly opened for classes August 25, 2014, with an inaugural class of 554 students in the landmark Science and Technology Building designed by Spanish architect Santiago Calatrava.