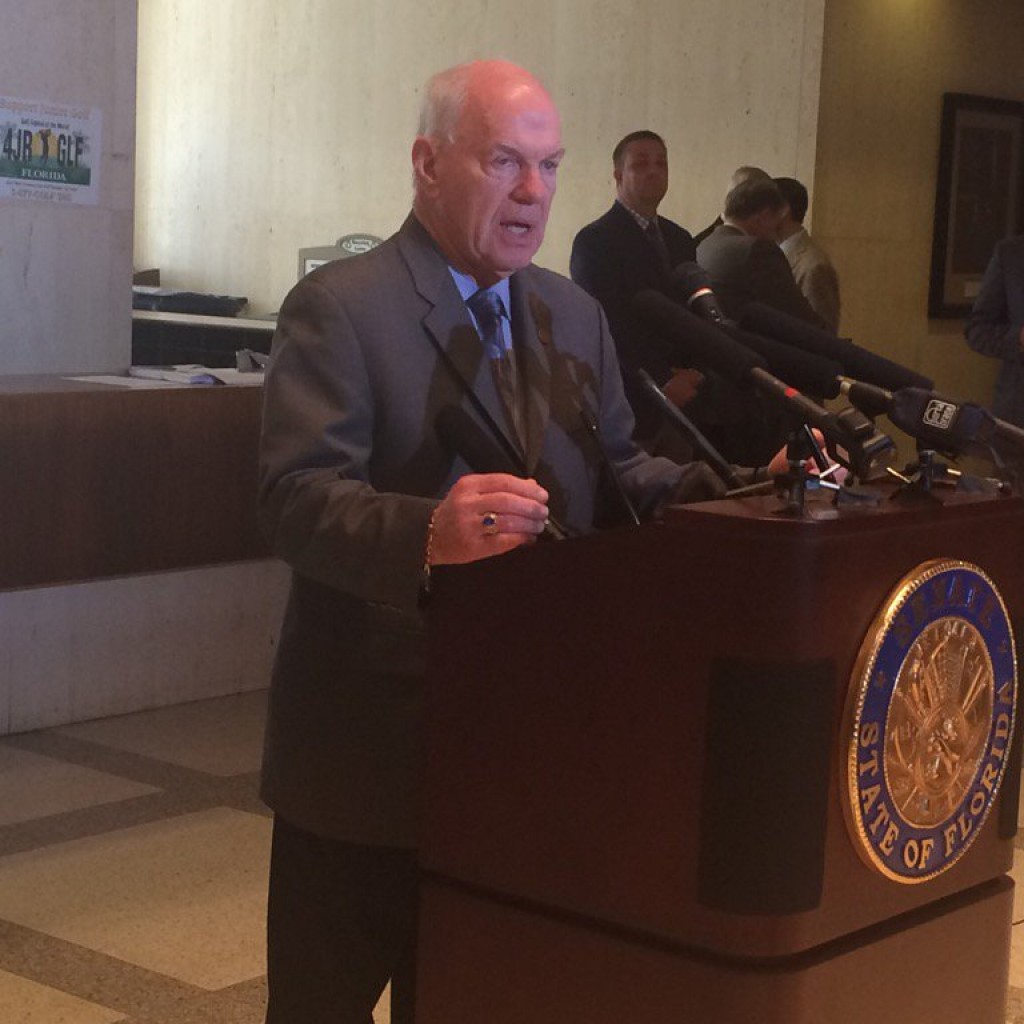 Aiming to protect children's dental insurance under Medicaid, GOP lawmakers held a news conference on Day 60 of the 2016 Legislative Session.
They sought support for the bill, which separates kids' Medicaid dental insurance from other medical coverage, and to avert a possible veto from Gov. Rick Scott.
Senate President-designate Joe Negron and Rep. Jose Felix Diaz spoke to reporters to burnish their bill, saying it follows national trends and would administer care more efficiently. Both legislators said having a separate policy and benefit card for general medical and dental care cuts out HMO middlemen who subcontract with the same entities the state could deal with directly.
"If you look at states that are making this decision now, they are overwhelmingly going with the independent model," Negron said. "The states with the highest utilization rates … are going with the model we have proposed.
The Legislature recently approved a similar separation for inmates under the Department of Corrections, said Negron. He said Florida's children deserve at least the same.
Sen. Alan Hays, a practicing dentist, endorsed the move as well.
"Dentistry is a unique profession, and it deserves to have a unique plan to administer it," Hays said. He also said that a federal rule mandating that 85 percent of dental funding goes to care – as opposed to overhead – is abrogated when dental and general medical care are intermingled.
Negron said that despite heavy lobbying efforts on behalf of state health care plan interests, ultimately his carve-out will be enacted into law.
"I think when ultimately Governor Scott will look closely at this issue and make the best decision for Florida's children," Negron said, "so that children who receive their dental care from Medicaid are treated as much as possible like everyone else in Florida."