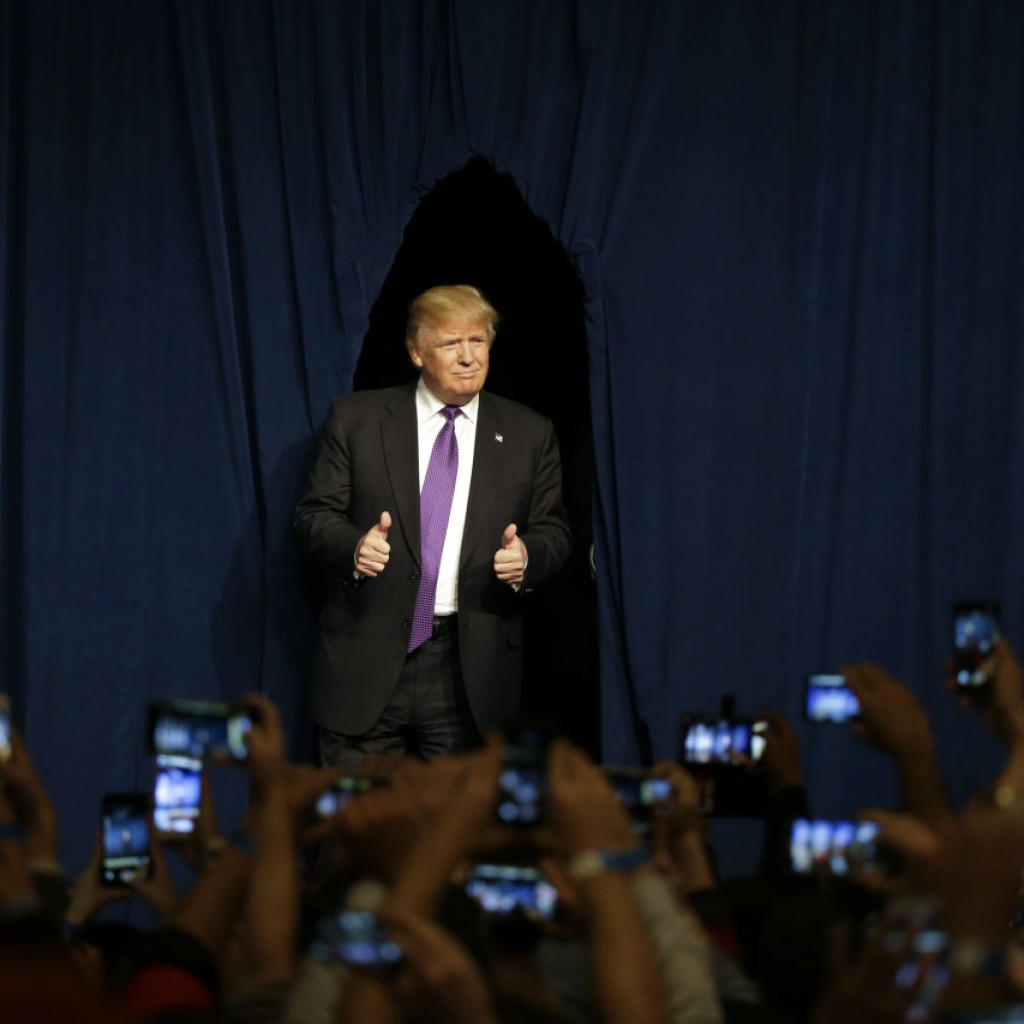 Florida Republicans and Democrats went in opposite directions in picking Donald Trump and Hillary Clinton as their choices to be on November's presidential ballot.
Republicans went with a brash casino owner who has never run for office and is blowing up conventional political wisdom. Democrats went with a woman who represents a political dynasty and has been in the nation's capital as first lady, senator, presidential candidate and secretary of state for much of the last 24 years.
In doing so, Florida gave each victor the biggest prize in Tuesday's primary states. Republicans awarded all 99 Florida delegates to Trump, while Clinton was set to receive a large chunk of the 214 Democratic delegates that were being awarded proportionally.
The differences between Trump and Clinton could be seen through the eyes of some that voted for them.
"I'm uneducated like most of the voters in this country," said Clay Burke, 27, a medical salesman from St. Petersburg who voted for Trump.
"I just want to see this go on all the way to November. The show. The Trump show. He says it like it is, he's off the cuff, he's not like a typical politician."
Many people like James Hahn voted for Clinton because of her experience.
"She's the most qualified. She was secretary of state and traveled around the world, I mean, c'mon," said Hahn, 70, of Gainesville.
Hahn said he seriously considered Bernie Sanders but didn't think the Vermont senator had the power to get anything done in Washington, saying electing Sanders "would just shut government down again."
Even the victory speeches were different.
Trump's speech clearly wasn't well rehearsed. He boasted about polls, criticized the media and talked about taking hits from millions of dollars spent on negative ads. While telling a story about golfer Adam Scott, he said he might "piss a lot of you folks off."
"If you get to the end, you can handle a lot of things including pressure, that I can tell you," Trump said. "Lies, deceit, viciousness, disgusting reporters."
Clinton was much more polished and rehearsed.
"This may be one of the most consequential campaigns of our lifetimes," Clinton said at a Florida victory party. "Our next president has to be ready to face three big tests. First, can you make positive differences in people's lives. Second, can you keep us safe. Third, can you bring our country together again."
Trump's victory was shocking because two Republican giants from Florida were also in the once-crowded primary, though former Gov. Jeb Bush dropped out last month. Like Clinton, he has a big name in politics, being the brother of a president and the son of another. But Republicans aren't about establishment candidates this year, and his campaign fizzled.
Sen. Marco Rubio at least made it through his home state's primary, only to place second to Trump. With nearly all the vote counted, Trump had 45.7 percent and Rubio had 27 percent.
Clinton was even more dominant in her primary, with 64.5 percent of the vote to Sanders' 33.2 percent.
Like the primary, Florida will also be the biggest prize in the November election. It is the largest of the swing states and will award 29 delegates. President Barack Obama carried Florida twice, as did George W. Bush, though some Democrats still say Bush would have lost in 2000 if a five-week recount wasn't stopped by the U.S. Supreme Court with Bush ahead by 537 votes.
Republished with permission of the Associated Press.