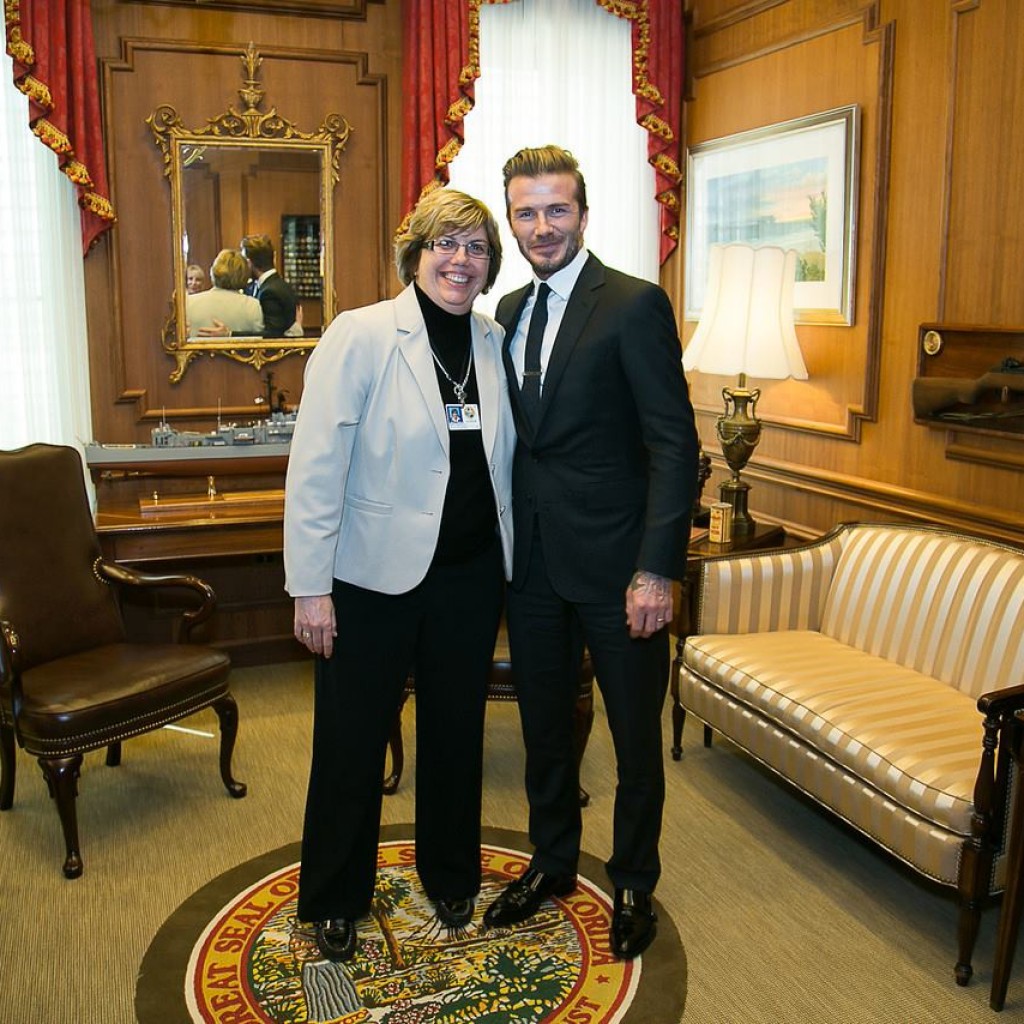 Kim McDougal is no stranger to Tallahassee.
She's spent years in the capital city, working for governors, the Legislature and the Department of Education. She's been described as a policy wonk fiercely loyal to Gov. Rick Scott. And, after nearly 30 years in state government, she can add chief of staff to her long list of achievements.
On Monday, Scott announced he selected McDougal to be his next chief of staff. The 53-year-old Tallahassee resident replaces Melissa Sellers, who had the role since 2014. McDougal takes over April 2.
"She has a tremendously successful track record working as a dedicated state employee for almost three decades. Her extensive experience and knowledge of this great state will be an asset to accomplishing our goals," said Scott in a prepared statement Monday. "I look forward to Kim leading our team as we continue our goal to make Florida the number one place in the world for families to succeed."
Scott said Sellers, a trusted member of his team for years, was stepping down April 1 to strike out on her own. Her departure had been long rumored, as had rumblings that McDougal would replace her as Scott's right-hand woman.
"This selection is not a surprise to me at all," said Darrick McGhee, vice president of government relations at Johnson & Blanton. "She's smart, cordial and she's definitely willing to meet with anyone. She knows state government very well."
Friends and colleagues point to her decades of experience as one of the reasons why she was a shoo-in for the job. McDougal has spent nearly 27 years working in state government. All of those positions, the governor's office said Monday, were at-will positions.
She started her career in 1989. Over the years, she served under Gov. Jeb Bush and worked for the Florida Legislature's Office of Program Policy and Government Accountability.
"I'm a fan," said Brian Hughes, a Republican consultant who worked in the Scott administration. "She's smart, very amicable and has good relationships."
She's an education policy whiz, filling many roles at the Department of Education, including as the government relations director and senior policy adviser for several education commissioners. McGhee said few people in Florida "know as much about education as Kim."
McDougal has been at Scott's side since 2012 as a special adviser and as his policy director. After Scott won re-election in 2014, he appointed McDougal his deputy chief of staff and legislative affairs director.
A former health care executive, Scott had never held elected office before becoming governor. He has had a sometimes awkward relationship with Republican lawmakers, including this past Legislative Session when few of his priorities cleared the Republican-led Legislature.
Although Hughes said the friction between the governor and the Legislature has been overstated, Scott has been helped by having McDougal on board.
"For all the news about challenges, I think in a functional working way, they have as good, … or better, relationships because of what Kim does," he said.
Rachel Perrin Rogers, a top legislative aide for Trilby Republican Sen. Wilton Simpson, said Simpson will be happy Scott picked McDougal as his next chief of staff.
"He's a huge fan of Kim," said Perrin Rogers. "He would love to see her in the role."
Perrin Rogers said McDougal has learned the art of "disagreeing without being disagreeable." She also has the ability to get along with top lawmakers, while still pushing Scott's priorities will be key during Scott's final years in office.
"Kim knows the personalities," she said.
McDougal is the latest in a series of people hold the position since Scott took office in 2011. One thing Scott looks for in a staff chief of is loyalty and trustworthiness, and McGhee said Scott gets that with McDougal.
"I'm very biased," said McGhee, who has worked with McDougal three times through the years. "I think she's a stellar person."