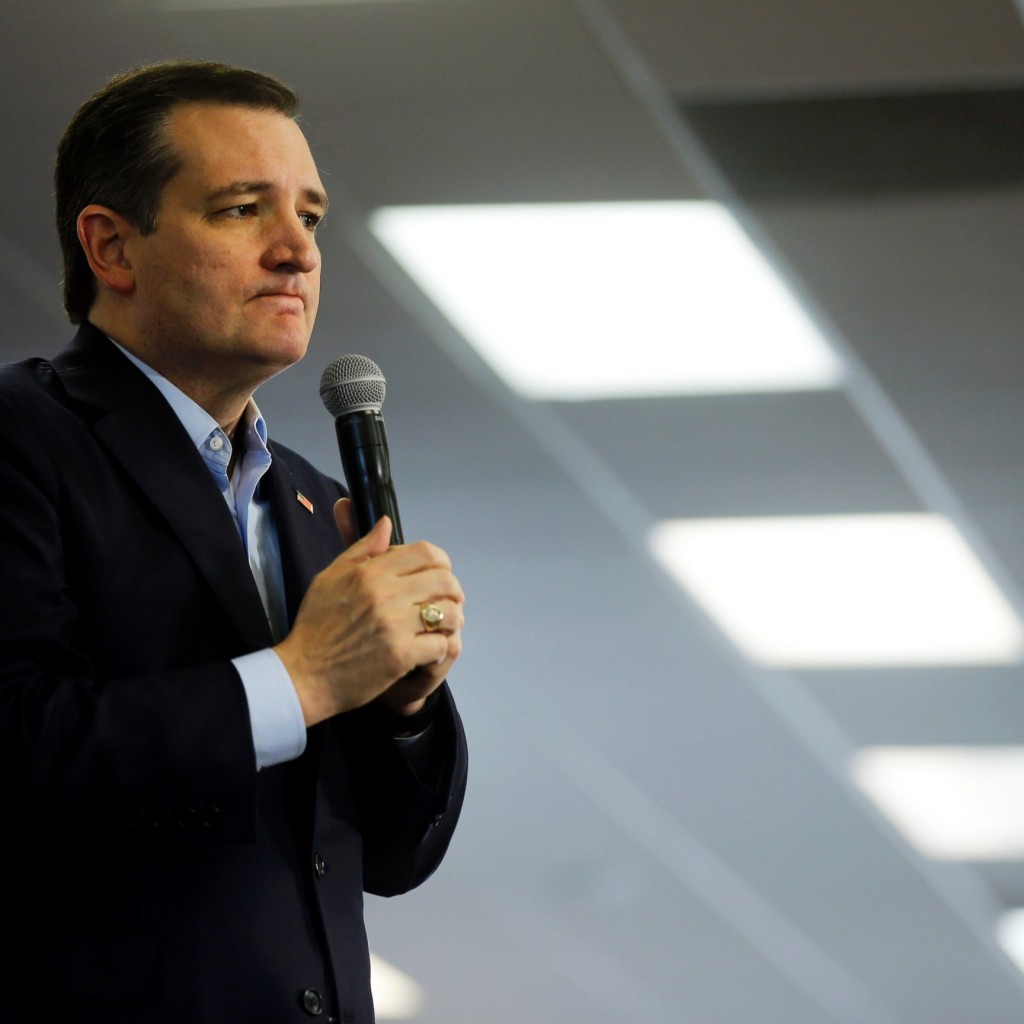 In the wake of the Brussels terror attacks Tuesday morning,  Ted Cruz suggested that the United States "empower law enforcement to patrol and secure Muslim neighborhoods before they become radicalized."
In a statement sent to reporters in Washington hours after terrorists struck civilian targets in Brussels, the GOP presidential candidate said that for years, the west has tried to deny the existence of Islamic terrorism, out of combination of fear and political correctness.
"We can no longer afford either," he said. "Our European allies are now seeing what comes of a toxic mix of migrants who have been infiltrated by terrorists and isolated, radical Muslim neighborhoods. We will do what we can to help them fight this scourge, and redouble our efforts to make sure it does not happen here. We need to immediately halt the flow of refugees from countries with a significant al Qaida or ISIS presence. We need to empower law enforcement to patrol and secure Muslim neighborhoods before they become radicalized."
It was that last sentence that fired up Democratic National Committee Chair Debbie Wasserman Schultz, who called Cruz "a disgrace."
"His comments today were worse than opportunistic and inappropriate politicking in the wake of the terrible tragedy in Brussels – they were a shameful display of hate that only serves to foment anger and make the world less secure," she said in a statement issued out by the DNC Tuesday afternoon.
"Barely before the smoke had cleared, he declared that – here in the United States – we should institute police patrols in Muslim neighborhoods," Wasserman Schultz added. "This is not leadership; it is fear-mongering for political gain. And this is the sad state of Republican leadership today, where the hateful and divisive rhetoric of the GOP's presidential candidates seems to reach new lows each day. We need to elect a commander-in-chief with the temperament and judgment to respond wisely to the threat of terrorism and global unrest, not a demagogue who defaults to militaristic escalation and racial or religious profiling."
Meanwhile, John Kasich told reporters in Minneapolis, "We are not at war with Islam; we're at war with radical Islam."
The New York Times reports that Kasich said that, "In our country, we don't want to create divisions where we say, 'O.K., well your religion, you're a Muslim, so therefore we're going to keep an eye on you.'"
Cruz also exploited the tragedy in Brussels to use as an opportunity to go after Donald Trump.
On Monday, Trump was critical of U.S. spending on NATO in an interview with the Washington Post's editorial board, calling for a diminished role in the military alliance while calling on other NATO countries to begin contribution more financially.
"Donald Trump is wrong that America should withdraw from the world and abandon our allies," Cruz told reporters. "Donald Trump is wrong that American should retreat from Europe, retreat from NATO, hand Putin a major victory and while he's at it hand ISIS a major victory."
Brussels is where the North Atlantic Treaty Organization is headquartered.