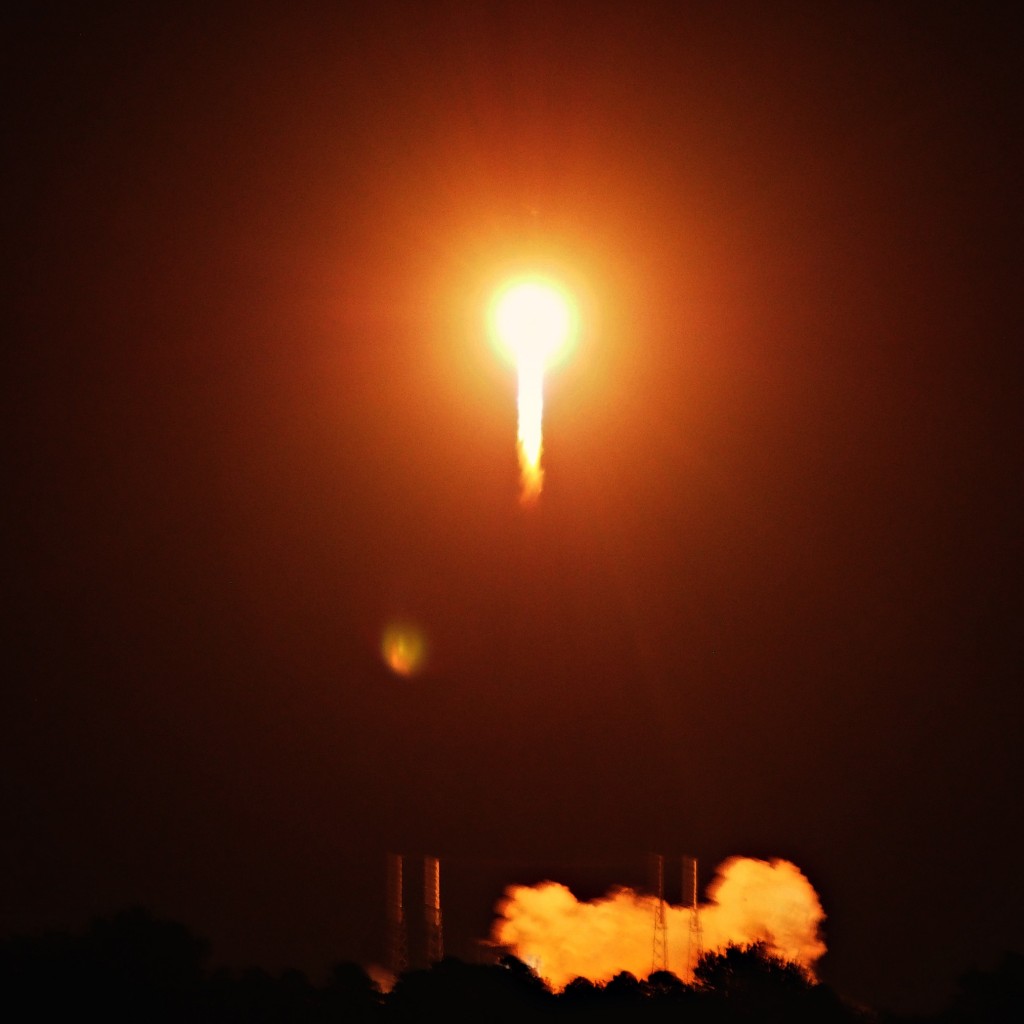 As a full moon lit up the sky over Cape Canaveral, an Atlas V rocket blasted off late Tuesday night to bring supplies and scientific equipment to the International Space Station.
At 11:05 p.m., the rocket streaked up from Cape Canaveral Air Force Station and through light fragments of clouds over the Atlantic Ocean, carrying an Orbital ATK Cygnus capsule into space.
"Liftoff of the Atlas V rocket with Cygnus, supplies for crew, experiments for science" declared NASA announcer George Diller.
Just 22 minutes later the Cygnus spacecraft separated and powered into orbit on its own, headed toward a Saturday morning rendezvous with the space station, which is orbiting 250 miles high with six astronauts aboard.
The Cygnus is loaded with almost 7,700 pounds of food, clothing, supplies and scientific equipment for the station, ranging from a new monitoring system for incoming meteors to an experiment to study how fire builds and spreads in micro-gravity.
The space station is about to experience something of a traffic jam. The Cygnus arrives Saturday. A Russian resupply spacecraft, the Progress, already is there, but it is leaving at the end of March and will be replaced with a new Progress a few days later. Then in mid-March SpaceX will send its Dragon spacecraft to the station.
As a result, the astronauts will have three resupply spacecraft to unload simultaneously in April. Together, they will be bringing about 10 tons of goods, enough to essentially stock the station through the rest of the year.
As is its tradition to name its spacecraft to honor astronauts, Orbital ATK named this Cygnus the "S.S. Rick Husband," honoring the commander of the Space Shuttle Columbia's final mission, which ended with disaster over east Texas in February, 2003.