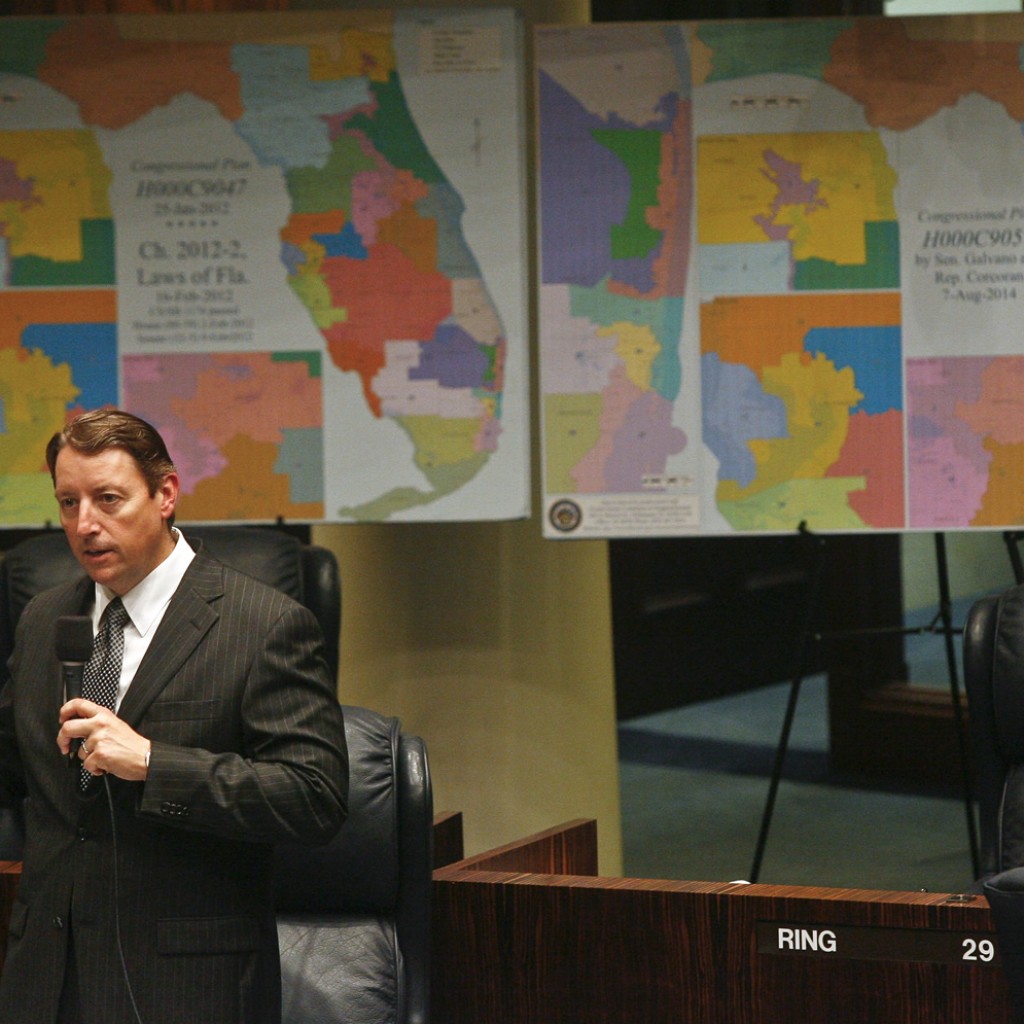 An appeal court in Tallahassee has upheld a trial judge's denial of attorney fees to the plaintiffs who won a congressional redistricting case.
A three-judge panel of the 1st District Court of Appeal agreed with Circuit Judge Terry Lewis that the League of Women Voters of Florida, Common Cause and others "waived their right" to get their legal fees reimbursed for the trial court portion of the case.
A separate request for appellate attorney fees still is pending before the Florida Supreme Court, according to the 17-page decision.
Plaintiffs' attorneys include lead counsel David King of the King, Blackwell, Zehnder & Wermuth firm of Orlando; Tallahassee's Mark Herron of Messer Caparello; as well as The Mills Firm in Tallahassee; Perkins Coie of Washington, D.C.; and Gelber Schachter & Greenberg of Miami. The total tab still hasn't been tallied, but is likely in the millions of dollars.
The fight was over competing legal doctrines over who pays whom after litigation. Plaintiffs' attorneys argued the state should pay their tab under the "private attorney general doctrine," which isn't law in Florida.
That school of thought says that "a successful party may be awarded attorney fees against one or more opposing parties in a civil action (that) results in the enforcement of an important right affecting the public interest."
But Florida follows the "American rule," under which "each party bears its own legal expenses, including attorneys' fees," no matter who prevails. Lawyers for House and Senate opposed the plaintiffs' request.
Thursday's opinion, by Judges Joseph Lewis Jr., Ronald Swanson and Brad Thomas, said: "policy judgments underlying the (private attorney general) doctrine are those that should be made by the legislative branch of government, not the judicial branch."
In December, the Supreme Court approved a redrawn version of the state's 27 congressional districts, three years after a lawsuit had alleged they were unconstitutional.
The plaintiffs sued over the congressional lines that were redrawn after the 2010 census, saying that map violates a state constitutional prohibition against gerrymandering, the manipulation of political boundaries to favor a particular incumbent or party.
The prohibition was in amendments passed by voters in 2010 known as "Fair Districts." Thomas wrote separately to add that the part of the constitution on amendments through citizen initiatives doesn't allow an award of attorney fees. The League itself spearheaded the Fair Districts initiative.
"For this court to grant … an award of attorney's fees at public expense would violate Florida's strict constitutional separation of powers … when this issue could have and should have been presented to the public during its consideration of the redistricting amendment," he wrote.
Plaintiffs' spokeswoman Lisa Hall declined to comment on the ruling.