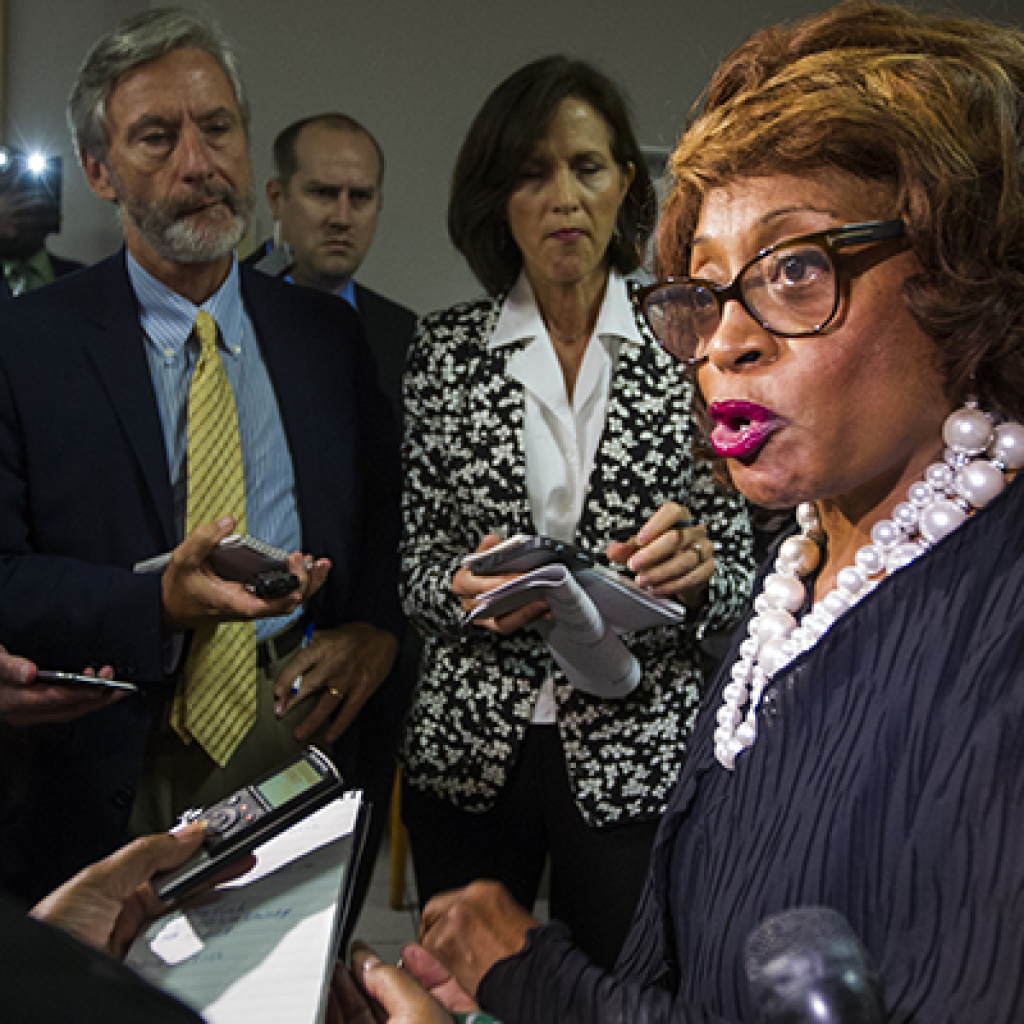 A trio of federal judges on Friday will hear arguments from an attorney for U.S. Rep. Corrine Brown on her move to temporarily stop a congressional redistricting scheme ordered by the Florida Supreme Court.
The one-hour hearing is set for 9 a.m. in the U.S. Courthouse in Tallahassee.
U.S. Circuit Judge Robin Rosenbaum and U.S. District Judges Mark Walker and Robert Hinkle also will hear from lawyers for the League of Women Voters of Florida, Common Cause, the Florida Legislature, and Secretary of State Ken Detzner.
Brown, a 23-year veteran of Congress, sued in Tallahassee federal court over the state's new political congressional district boundaries. The Jacksonville Democrat has said her new district violates federal voting laws by cutting down the influence of minority voters.
Florida's new congressional map, redrawn after a successful constitutional challenge, stretches her 5th District east-west to the Tallahassee area, instead of its former north-south configuration. The district, called one of the most gerrymandered in the country, had meandered from Jacksonville through Gainesville to Sanford.
Brown is asking the court for a preliminary injunction, which would keep the current boundaries in place until the lawsuit is decided. The congresswoman has to show she "will suffer irreparable harm unless the injunction is issued."
In December, the Florida Supreme Court approved a redrawn version of the state's 27 congressional districts, three years after a lawsuit had alleged they were unconstitutional.
The League and others sued over the new lines drawn after the 2010 census, contending that the map violated a state constitutional prohibition against gerrymandering, the manipulation of political boundaries to favor a particular incumbent or party.
The prohibition was in amendments passed by voters in 2010 known as "Fair Districts," which the League itself spearheaded.
Brown, who was served in January with a subpoena in a federal investigation, has said through a spokesman she intends to run for re-election this year. The details of the investigation are still not known.
A political associate of Brown told FloridaPolitics.com as many as 150 people from Jacksonville may come to Tallahassee on Friday to support Brown.