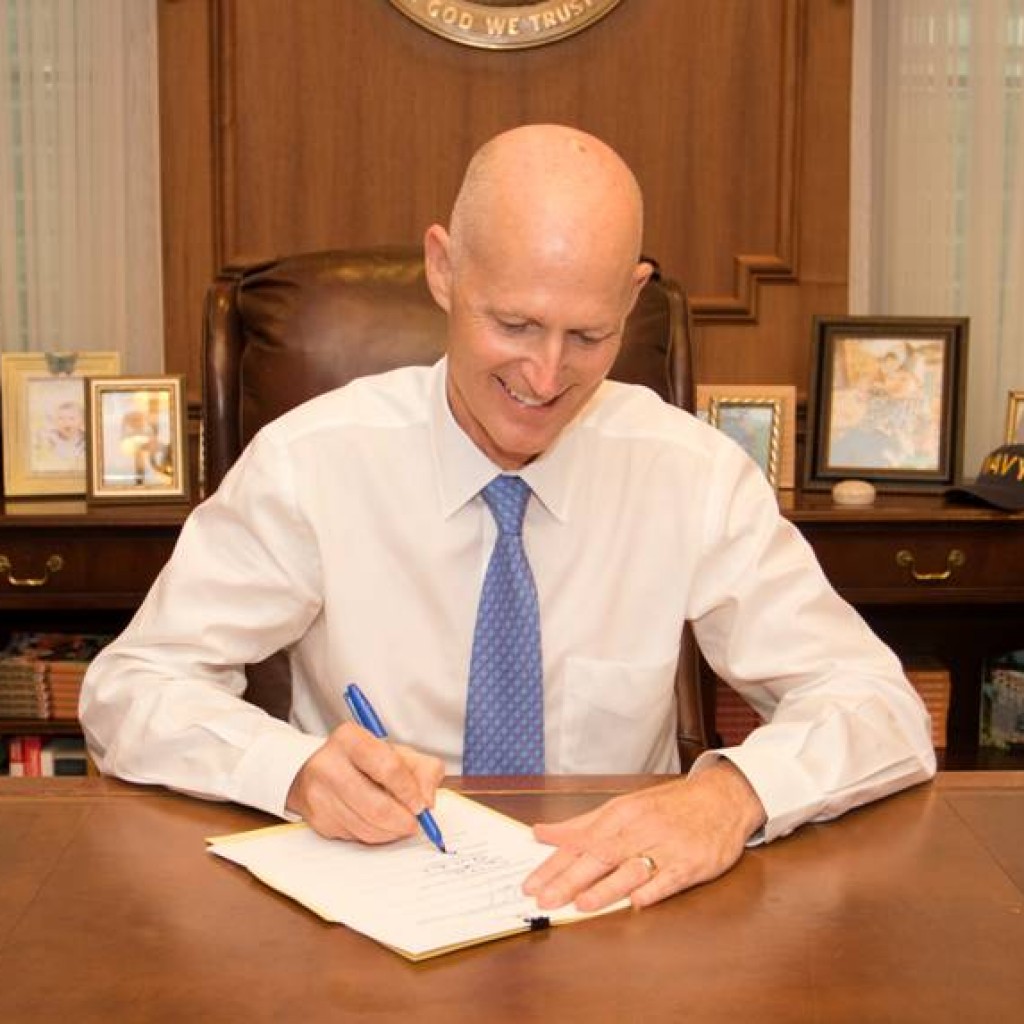 Nearly six dozen new laws went on the books Friday.
Gov. Rick Scott signed 68 bills into law, including ones that clarify when physicians' assistants can prescribe medication, a bill revising the state's building codes and a host of local laws. The Naples Republican also vetoed his first bill, which would have created the Gainesville Regional Utilities Authority.
The governor also signed a bill to reduce registration fees for vessels equipped with safety features, such as an emergency indicator radio beacon. That bill was a direct response to the loss of two Florida teens this past July.
"It is heartbreaking to consider the grief of a family losing a child. I hope these important safety measures we signed into law today will help ensure that this kind of tragedy never happens again," Scott said in a prepared statement. "We have made it a priority to make Florida the safest state in the nation, especially for those sailing and enjoying our beautiful waters."
The teens went missing in July 2015 while they were sailing in the Jupiter Inlet. The bill (HB 427) was sponsored by Rep. MaryLynn Magar and Senate President-Designate Joe Negron.
"I want to thank Governor Scott for signing this legislation to protect Florida boaters from experiencing tragedies such as the heartbreaking loss in Jupiter last summer," Negron said in a prepared statement. "I hope the lower registration cost for boat operators encourages more Floridians to purchase these important safety features."
Scott also signed a bill (HB 1157) that provides more options for veterans and service members to earn college credit. The bill also helps Purple Heart recipients and other distinguished military members receive tuition waivers. He also signed a measure to allow active-duty military members serving in the United States and abroad to pay in-state tuition.
"There is no doubt that Florida stands by the members of our military and their families during their service and as they transition to civilian life," said Maj. Gen. Michael Calhoun. "These new laws open more educational opportunities for our service members so they can pursue their dreams in Florida."