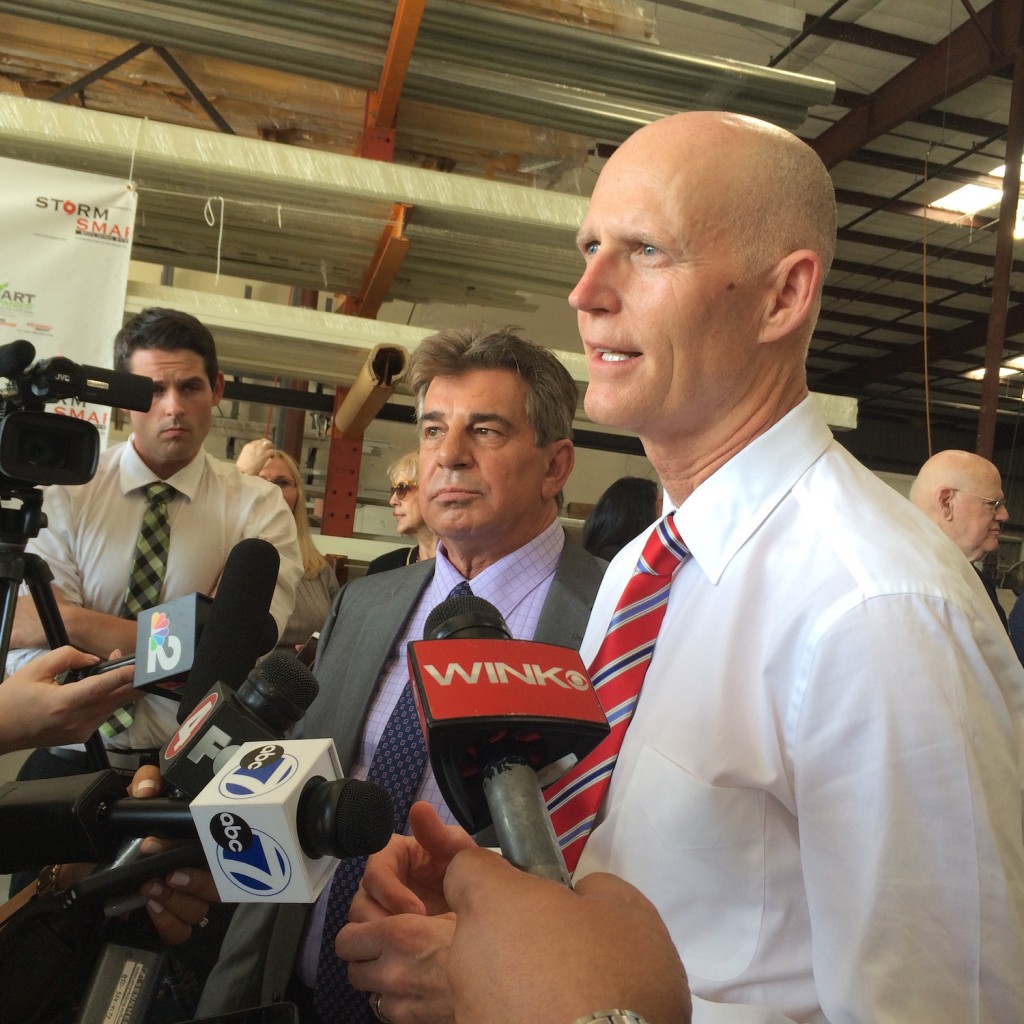 Like most people who apply, Gov. Rick Scott was rejected by Yale when he suggested the Ivy League university founded in 1701 pull up stakes and move to Florida.
Yale said they were flattered "to be recognized as an outstanding asset," but said no thanks.
That hasn't stopped Scott from continuing to court Connecticut companies, however.
On Wednesday the governor doubled down, citing an Orlando Sentinel report listing a slate of Connecticut-based businesses that could benefit financially from a move. He then issued an appeal for firms in the Yankee North to liberate themselves from higher taxes and freezing winters by coming to the Sunshine State.
"As the Orlando Sentinel has pointed out, there are many businesses and organizations currently in Connecticut that already have a great relationship with our state – including ESPN, Lego, and the WNBA – that could flourish by moving their operations here," Scott said in a prepared statement.
"We would proudly welcome these job creators to our state, and I stand ready to meet with any organization interested in growing their business in our low-tax environment," Scott said.
Scott's unusual Yale memo came after the Connecticut Legislature approved a bill to levy a 7 percent tax on investment profits from the university's $25.6 billion endowment.
Connecticut Gov. Dan Malloy, a Democrat, was none too pleased by Scott's reaching out.
"Has Governor Scott sent out a press release claiming to recruit companies from North Carolina after its Republican Governor just signed a discriminatory, anti-gay law," spokesman Devon Puglia said in a statement. "Or is this more about partisan politics than anything else?
Notably, however, Malloy also shot down the Legislature's plan to tax the school's endowment.