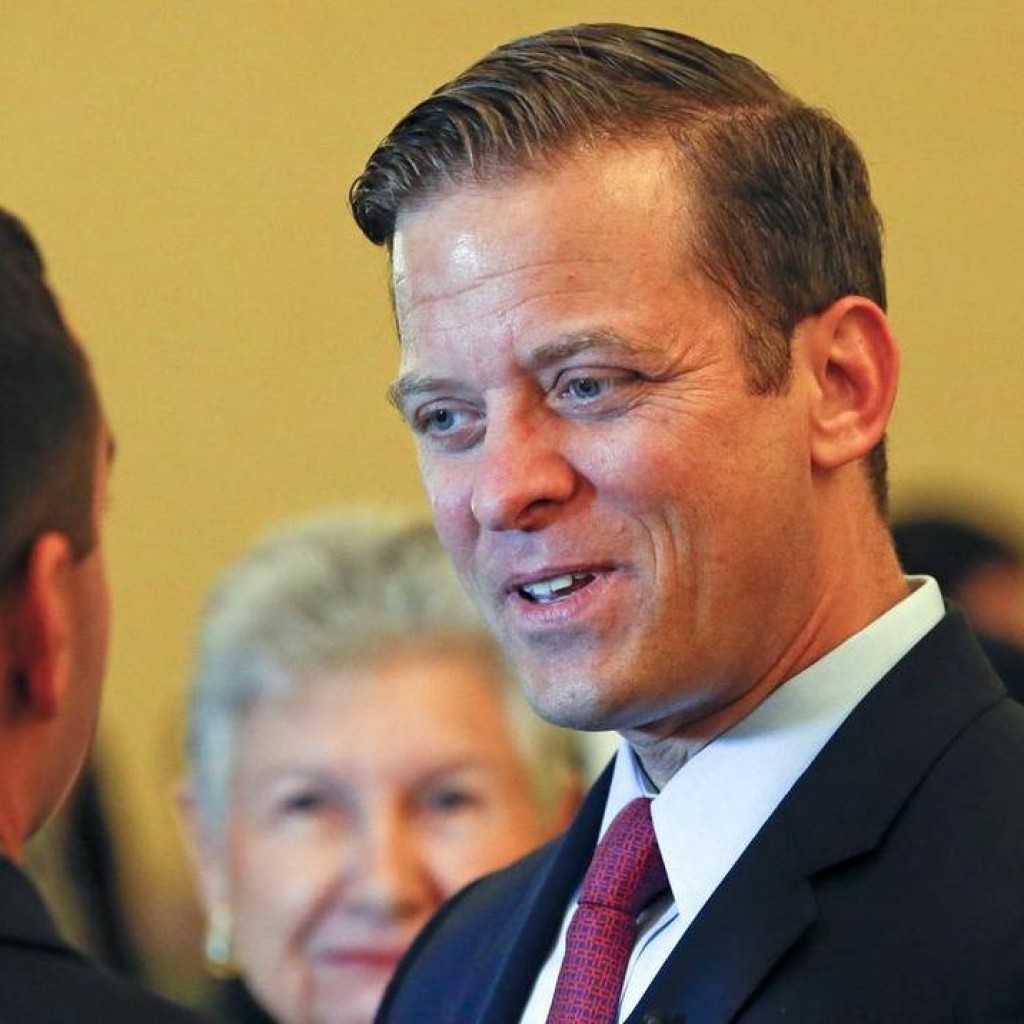 Wealthy Florida car dealer Norman Braman is hoping to recoup his losses from backing Marco Rubio for president by doubling down on Lt. Gov. Carlos Lopez-Cantera's bid for the U.S. Senate seat Rubio is vacating.
As Alex Gloriso of OpenSecrets.org writes, Braman is using every available avenue for money – traditional, unconventional, and questionable – in order to boost CLC's chances over his Republican primary rivals.
The wealthy car dealer leads the statewide finance committee for Lopez-Cantera. He's also given $200,000 to the single-candidate super PAC backing him – almost one-quarter of its total contributions – and has maxed out his personal donations to the candidate.

 … Braman's not the only one wearing multiple hats in an effort to make sure Lopez-Cantrera has all the resources he needs for a successful campaign; four other Floridians are both part of the candidate's finance team and are associated with major contributions to the super PAC supporting him, Reform Washington, according to a Center for Responsive Politics review of campaign finance data. Braman gave the largest amount, and did so under his own name.

The other four finance team members – Bernie Navarro, [former state Rep.] Trey Traviesa, Daniel Dosoretz and Pedro Martin – are listed as either managing members or managers of a series of nine different limited liability companies that gave significant sums to the super PAC. The LLCs' managers founded many of the companies themselves.

In all, Braman and these LLCs have provided nearly one-third of Reform Washington's total haul through the end of February: $306,000.
Though Braman's flurry of complex campaign activity is probably above-board in the post-Citizens United campaign finance world we inhabit, ethical and possibly legal concerns still remain, according to Glorioso.
While Braman isn't breaking any laws, it remains unclear whether the other finance members are the sole owners of the LLCs they manage and how they report the companies' income on their taxes. That's significant, because so-called "straw donations" of the sort OpenSecrets Blog reported on last week aren't allowed under campaign finance law.

Coziness between campaigns and super PACs can cross the line into illegal coordination if they discuss strategy; despite the financiers' double-barreled efforts for Lopez-Cantera's campaign and Reform Washington, there's no evidence that's the case here.

While super PACs — creatures of the 2010 Citizens United Supreme Court decision and subsequent legal developments — must disclose their donors, the groups are relying to an increasing degree on contributions from LLCs, which often mask the true sources of the funds. "Citizens United opened the door both legally and psychologically to corporations coming into elections, but the idea was that it had to be disclosed," said Larry Noble, a campaign finance expert at the Campaign Legal Center in Washington. "Now, individuals are hiding behind LLCs."

Reform Washington's donors include 27 LLCs in all, which have given $161,500 of the group's $923,642 in receipts.
The fundraising efforts also rely on a close-knit group of old political hands and their spouses. Between them the aforementioned finance quartet of Traviesa, Navarro, Desoretz, and Martin have accounted for more than a half-century in the Process and half a million dollars in contributions to various players, Republican and Democratic.