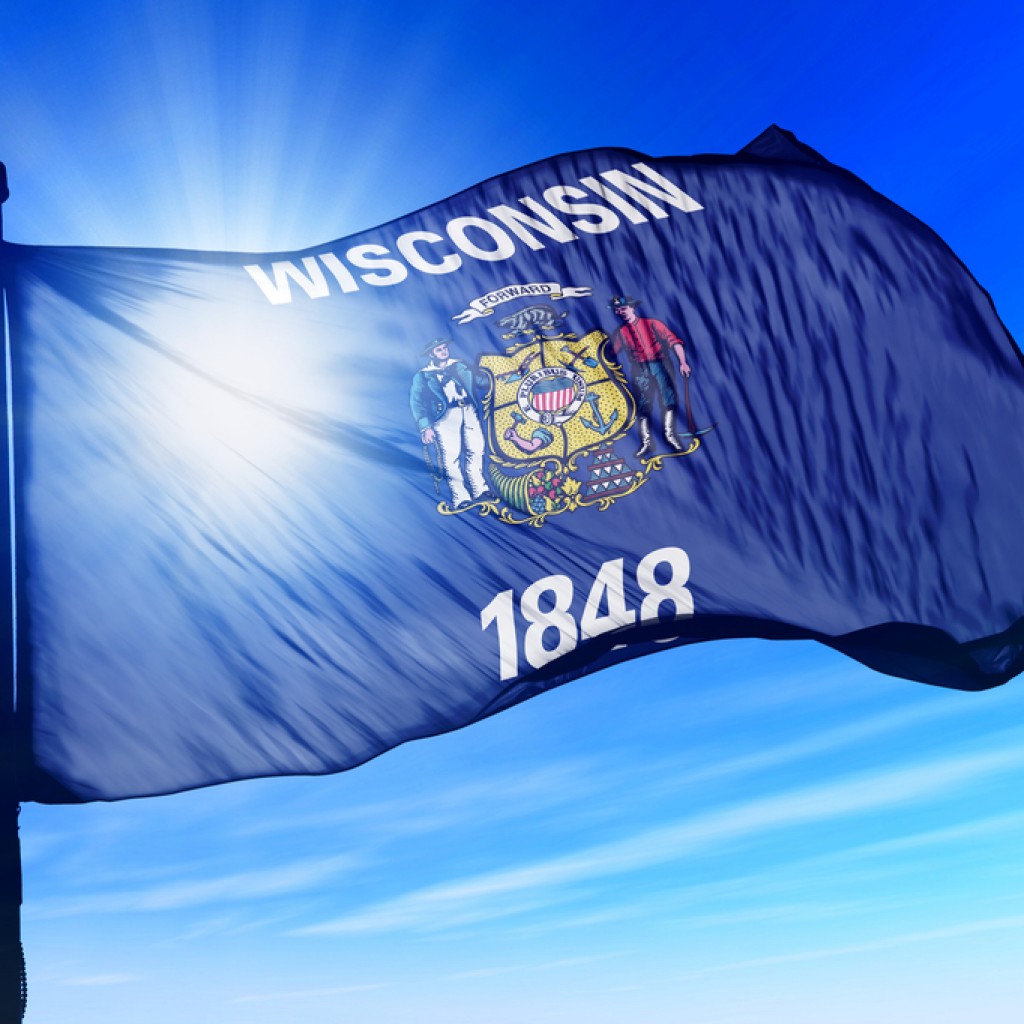 Sunburn — The morning read of what's hot in Florida politics.
By Peter Schorsch, Phil Ammann, Jenna Buzzacco-Foerster, Mitch Perry, Ryan Ray and Jim Rosica.
The polls show Ted Cruz and Bernie Sanders to be the leaders going into tonight's Wisconsin Primary presidential election, but nothing appears to be certain in the day's only election contest.
Coming off what is indisputably his worst week on the campaign trail, Donald Trump told voters at a Monday morning rally in La Crosse that they could put him in the driver's seat for the GOP nomination if he were able to upset Cruz Tuesday.
"If we do well here, folks, it's over," Trump said. "If we don't win here, it's not over, but wouldn't you like to take the credit in Wisconsin for ending it?"
A Trump loss would only add to the heated speculation that has sparked in recent days that the Manhattan business mogul's aura of inevitability for the nomination has been dented. That was fueled by the events of last week, which included his campaign manager charged with misdemeanor battery, and his suggestion that he would advocate punishing women who seek an abortion.
Cruz has led every poll taken in the Badger State over the past week, with the spread ranging from a 10-point lead in a Marquette University poll to a single-point lead in a Public Policy Polling survey.
But Trump continues to lead big in the upcoming Northeastern primaries in Pennsylvania and New York.
Meanwhile, the Hillary Clinton camp is already downplaying what happens tonight in Wisconsin, though some polls show the former secretary of state within striking distance of the Vermont independent.
Wisconsin is considered an ideal state for Sanders to clean up: It's got same day registration and independents can participate in the Democratic primary. And it's very low in African-Americans and Latinos. That's that the Clinton people say, anyway.
On Monday, the Clinton campaign sounded like they were prepared to lose, though not without maintaining that a loss will do nothing to deter her from her path to the nomination. "The key here in Wisconsin is to, you know, compete hard, try to win this state." Clinton pollster and strategist Joel Benenson said on MSNBC. But in either way this state comes out, I think it's close enough there isn't going to be a big shift in the 230 or plus pledged delegate advantage that Hillary Clinton has right now."
Meanwhile, momentum continues to stay with Bernie Sanders, who has won five of the last six contests. He raised $44 million in March, compared to Clinton's $29.5 million.
Sanders leads Clinton by just more than 3 points in Wisconsin before Tuesday's voting contest there, according to the latest RealClearPolitics average of polls.
There are 86 delegates available for the Democrats. Of those, 57 will be allocated proportionately based on voting, and the 29 are winner-take-all.
There are 42 delegates up for grabs in the GOP primary, the majority of which are awarded at the congressional district level. Those delegates, three for each of the state's eight districts, are awarded winner-take-all so a strong performance could net a candidate most of the delegates.
The polls close in Wisconsin tonight at 8 p.m. Central Daylight Time.
***Today's SUNBURN is brought to you by Bright House Networks for Business, your trusted provider of industry leading communications and networking services for any size business — from startup to enterprise, and everything in between. We offer a full portfolio of products and services, including Business Phone and cloud-based Hosted Voice, Business Internet at speeds up to 350 Mbps to fiber-based Dedicated Internet Access, several tiers of high-quality HD Video programming, and an array of advanced cloud and managed IT services. Our solutions are customized to fit your business, your budget and your industry. We own, manage and maintain our network, which means we are 100% accountable; and we're locally based, which allows us to be immediately responsive to our customers. Find out why so many businesses in your area trust their communications needs to Bright House Networks. Learn more.***
BATTLEGROUND WISCONSIN: A TRUMP LOSS TO CRUZ COULD RESHAPE GOP RACE via Philip Rucker and Dan Balz of The Washington Post — Bleeding from two weeks of self-inflicted wounds and behind in the polls here, Trump scrambled over the weekend to make up the ground he has lost to the senator from Texas. A defeat for Trump would be an embarrassing setback for the front-runner — not just because of the 42 delegates at stake, but because it would demonstrate weakness in a place where he should be strong. The state's blue-collar demographics, along with party rules allowing independent voters to cast ballots in the primary, have been expected to work in his favor. A decisive loss also would lessen his chance of amassing the 1,237 delegates needed to secure the nomination outright. Failure to do so would force an open convention in Cleveland in July. What makes Tuesday's balloting important is that Wisconsin's electorate plays more to Trump's strength than to Cruz's. The percentages of evangelical Christians or Republicans who call themselves "very conservative" are smaller here than in states where Cruz has done best.
— "If Trump loses Wisconsin, expect him to go flakka-grade crazy" via Daniel Vasquez of the South Florida Sun Sentinel
— "Trump: I'll win Wisconsin like South Carolina" via Nick Gass of POLITICO
TRUMP URGES DEMOCRATS, INDEPENDENTS TO DELIVER KNOCKOUT IN REPUBLICAN PRIMARY via George Bennett of the Palm Beach Post — "If we do well here, folks, it's over," Trump told a crowd of several hundred people in this city on the Mississippi River. "If we don't win here it's not over. But wouldn't you like to take the credit?" Later, Trump said: "Your vote is going to be very important tomorrow because the world is watching Wisconsin. The world is watching. They're seeing if this momentum from this incredible movement is going to be slowed down." Wisconsin allows any registered voter to cast a ballot in the Republican or Democratic primary.
CRUZ SEIZES ON TRUMP'S STRUGGLES WITH WOMEN via Katie Glueck of POLITICO — Despite the Megyn Kelly insults, the standing by his man accused of grabbing a female reporter, the mocking of his top rival's wife's appearance, Trump is beating Cruz among Republican women. At least, that was the case until Wisconsin. Seizing on the pileup of Trump's put-downs, Cruz has made a direct and concerted appeal to female voters, whose response has helped propel the Texas senator to a double-digit lead in the state ahead of Tuesday's primary. He's looking to parlay that expected success into future wins and, ultimately, to make the case that Trump's unpopularity among women makes him unelectable in the general election. … A person close to the Cruz campaign said that earlier in March the race was tied here, but polls now show Cruz's Wisconsin numbers moving more strongly in his favor, partly on the strength of support from women as Cruz intensifies efforts to engage female voters.
CRUZ LAUNCHES ATTACK ADS, MAILERS AGAINST JOHN KASICH via Jessica Hopper and Ben Gittleson of ABC News — In the final days before the Wisconsin primary … Cruz strengthened his efforts against rival Kasich by launching a television ad and sending mailers attacking the Ohio governor. The 30-second television ad released by the Cruz campaign this weekend explores Kasich's ties to Worthington Industries, a Fortune 500 company in Ohio that last year laid off hundreds of employees, including 115 in Ohio. In addition to the television ad, the Cruz campaign also sent mailers to Wisconsinites attacking Kasich's spending policy as governor of Ohio, and his stances on guns and the military. This is the first time the Cruz campaign has run a negative ad against Kasich.
INSIDE THE MOST UNORTHODOX CAMPAIGN IN POLITICAL HISTORY via Gabriel Sherman of New York Magazine — If Reagan showed us Hollywood was good training for politics, Trump is proving that the performance skills learned in modern entertainment arenas are even more useful. Which is how Trump's scorched-earth strategy coalesced. To break out of the pack, he [decided] to be provocative, even outrageous. "'If I were presidential, I'd be one of many people who are already out of the race," Trump said. And this formula worked better than anyone, including Trump, could have imagined … When he launched his campaign, Trump suspected it would fizzle and he'd eventually return to The Apprentice. But as weeks passed, he resisted calls to professionalize his campaign. Why bother, when [his approach] was working so well? But now the cracks are starting to show. … "I've had good ratings from the time I was born, for whatever reason," he said. "It hasn't just started." Now that his campaign seems more vulnerable, however, I can't help but wonder if he wishes he could go back to a reality show where he can't be fired.
— "Hillary Clinton camp: Wisconsin win won't help Bernie Sanders much" via Nick Gass of POLITICO
HILLARY CLINTON TO FUNDRAISE IN MIAMI via Amy Sherman of the Miami Herald — Clinton will fundraise April 12, her first trip back to Florida following the state's March 15 primary in which she beat Bernie Sanders by a landslide. Miami Beach lawyer Alex Heckler said he would host one fundraiser at his home while another event will be held in downtown Miami.
FIRST ON FLORIDA POLITICS — FRANCIS ROONEY NOT RUNNING FOR SENATE via Jenna Buzzacco-Foerster — Rooney, the former ambassador to the Holy See, is not running for the U.S. Senate.
In an email Monday, Rooney said he decided not to run for the seat being vacated by Sen. Marco Rubio. The Naples Republican said the time wasn't right for him to jump into the race. "While we desperately need business people in public office who have made actually payrolls and created jobs, the political environment is not right for me to undertake this race at this time," said Rooney in an email to FloridaPolitics.com. "We need to promote policies which are grounded in free enterprise and individual freedom instead of the government and which will stimulate wage growth and expansion of the economy. I know we can do this and look forward to working to advance these issues."
Rooney has been mentioned as a possible contender for several months. In March, POLITICO Florida reported he was meeting with Republican operatives to discuss a run. That news came just weeks after Rooney told FloridaPolitics.com that he wasn't considering getting into the race. At the time, Rooney said he was focused on helping Jeb Bush in his bid for the presidency.
CARLOS LOPEZ-CANTERA POSTPONES FLORIDA TOUR FOR ISRAEL TRIP via Michael Auslen of the Tampa Bay Times — The lieutenant governor's campaign for U.S. Senate has delayed a statewide tour — originally set to begin Monday — so he can go on the trip, spokeswoman Courtney Alexander said. She could not confirm further details of the trip because of safety concerns. As a result, the Florida First Tour has been postponed to April 19. "The lieutenant governor will continue, as he has since the beginning of his campaign, to hold roundtables with Floridians to find common-sense solutions to fix the mess that is Washington, D.C.," Alexander said … "The tour will highlight job creation, economic opportunity, education and ensuring our veterans are taken care of."
CARLOS BERUFF RELEASES HIS FIRST TV AD via Brendan Farrington of The Associated Press — Beruff is attacking Washington politicians and highlighting his outsider status in the first television ad of his Senate campaign. The ad titled "Forget Them" will be aired statewide … "You know, I've had it. Politicians in Washington are useless. They waste our money, they make America weaker, and they refuse to secure our border," Beruff says. "They're screwing up this country." The homebuilder from Manatee County says, "I'm no politician. I'm a business guy running for the Senate." Beruff is dressed casually in jeans and a long-sleeve, black, button-down shirt. "The other guys running are politicians looking for a promotion. Forget them," Beruff says. The ad also uses written words with the messages "Washington is a disaster" and "Too many politicians." Video includes Beruff at a home construction site.
HAPPENING TONIGHT: The Ron DeSantis for U.S. Senate campaign continues in a series of town hall meetings as part of its "Defeat The Jihad Tour." Event begins 6 p.m. at the Holiday Inn Panama City, 2001 MLK Boulevard in Panama City.
ALAN GRAYSON LOSING HIS COMMUNICATIONS DIRECTOR via Adam Smith of the Tampa Bay Times — All-around pro Ken Scudder, is leaving to work at the U.S. Congress Joint Economic Committee, which researches a wide range of economic issues. "It's a fantastic opportunity," said Scudder, who joined Grayson's staff less than a year ago and had spent a good deal of his time dealing with questions, controversies and ethics investigations concerning Grayson's management of a hedge fund. Scudder said his departure had nothing to do with the notoriously volatile Grayson.
U.S. SENATE TRACKER: Beruff will be in Brandon and Republican Todd Wilcox will be in Orlando.
MATT GAETZ RAISES $350 K FOR CONGRESSIONAL BID via Matt Dixon of POLITICO Florida — … including a $100,000 personal loan … He is running for the 1st Congressional District seat vacated by Republican Jeff Miller … There are currently four other Republicans in the primary, but none have so far gained much traction. Republican state Sen. Greg Evers is also considering getting in the race but has made no final decision.
"Eagle Forum, Phyllis Schlafly endorse Mary Thomas to challenge Gwen Graham" via Kevin Derby of the Sunshine State News
DECISION IN TEXAS REDISTRICTING CASE COULD BE SETBACK FOR CORINNE BROWN via Steve Bousquet of the Tampa Bay Times — The U.S. Supreme Court ruled in a Texas redistricting case that everyone must be counted in the redrawing of congressional and legislative districts. The 8-0 decision is a potential legal setback for Brown, whose legal challenge to Florida's court-ordered redistricting plan includes complaints that nonvoting prison inmates are counted in her district's population … justices turned back a challenge that could have dramatically altered political district boundaries and disproportionately affected the nation's growing Latino population. In Florida, as in Texas and other states that have large immigrant populations, urban districts include many more people who are too young, not citizens or otherwise not eligible to vote. Civil rights groups said forcing states to change their method of constructing districts would have damaged Latino political influence. Brown … says that Florida's reconfigured 5th Congressional District illegally diluted the power of African-American voters by including 18 state prisons, mostly along the I-10 corridor in North Florida. That means the district's population includes thousands of black inmates who are not allowed to vote under Florida law.
ASSIGNMENT EDITORS: Republican U.S. Rep. Dennis Ross will be hosting a public town hall meeting Thursday, April 7, beginning 5 p.m. at Southeastern University Room S-107, Health and Science Building, 1000 Longfellow Blvd. in Lakeland.
OBAMA'S ENDORSEMENT OF DEBBIE WASSERMAN SCHULTZ BRINGS IN SERIOUS MONEY … FOR HER CHALLENGER via Amanda Terkel of the Huffington Post — Tim Canova, a progressive law professor taking on Wasserman Schultz, pulled in more than half a million dollars in the first three months of 2016, according to his campaign — a massive sum for a political newcomer. Canova raised $557,000, powered by small donations. Nearly 15,300 people had donated, for an average contribution of $20. Only six donors gave the maximum amount allowed under law, meaning he still has a significant pool of people to tap into for future donations. In the four days following Obama's endorsement, Canova received nearly $100,000, according to his campaign — almost a quarter of what he raised in the three-month period, even though they never actually fundraised off the endorsement. Canova said he read Obama's statement as "pretty boilerplate" and thought it showed that Wasserman Schultz was worried about losing her race.
GOP ATTORNEY ANNOUNCES CHALLENGE TO WASSERMAN SCHULTZ via Amy Sherman of the Miami Herald — Marty Feigenbaum, a longtime criminal defense attorney in Surfside, is running in the Broward/Miami-Dade Congressional District 23. Feigenbaum lost a state House race to Democrat Joe Geller in 2014 in a Democratic district 38-59 percent. "I do not accept contributions from special interest or any other groups or even individuals," Feigenbaum wrote on his campaign website. "I am totally self-funded." GOP activist Joe Kaufman, who is most famous for being lampooned on The Daily Show, is also running in Congressional District 23 where he lost in 2014. Earlier, Canova announced that in his first quarter he raised $557,000. Wasserman Schultz raised $1.1 million through 2015, but her campaign hasn't said how much she raised so far this year — the reports are due April 15.
FLORIDA DEMS ENDORSE MEDICAL MARIJUANA AMENDMENT via Jenna Buzzacco-Foerster of Florida Politics — In the resolution, the state party said: "there are hundreds of thousands of Floridians suffering from debilitating conditions" … current state laws dealing with medical marijuana "fall shamefully short of providing adequate access to medical marijuana for sick and suffering patients." Those laws … "provide zero access to medical marijuana for non-terminal patients suffering from severely debilitating conditions." "The Florida Democratic Party supports and endorses the 2016 iteration of proposed Amendment 2, 'Use of Marijuana for Debilitating Medical Conditions,' and the campaign to legalize medical marijuana for sick and suffering patients with debilitating medical conditions" … calls on the "Florida Legislature and the Department of Health to work quickly and diligently on behalf of sick patients to implement Amendment 2 if it passes with more than 60 percent support in the general election."
SAVE THE DATE: Republican State Rep. Marlene O'Toole is hosting a fundraising reception Monday, April 18, in support of her candidacy for state Senate District 12. Event begins 5:30 p.m. at the Florida Realtors Association offices, 200 South Monroe St. in Tallahassee. RSVP with Mackenzie Hellstrom at [email protected]
MARIA SACHS, JOE ABRUZZO COULD VIE FOR SAME SENATE SEAT via George Bennett of the Palm Beach Post — There's been much speculation about a possible primary showdown between Sachs and Abruzzo for a seat representing southern and western Palm Beach County. But Sachs is also raising the possibility of battling Sen. Jeff Clemens in a Democratic primary for a mid-county seat. "Nobody owns these seats. Abruzzo, Sachs, Clemens — we don't own the seat," Sachs told the Politics column this past week. "The people own the seat, and so I'm looking at what would be good for the people in that district" … A new Senate map approved this year threw Democratic Sens. Abruzzo, Sachs and Clemens into the same District 31. Clemens — in line to become the Senate Democratic leader in 2018 — plans to run in the new District 31. Abruzzo and Sachs both prefer the new District 29, which includes Boca Raton and its suburbs, Wellington, Belle Glade, South Bay and other western communities south of Southern Boulevard. About 42 percent of the new district's population is in Abruzzo's current district, and about 32 percent now has Sachs as a senator. But Sachs says she has represented about 60 percent of the new district if one factor in the Senate seat she held from 2010 to 2012.
LAUREN BOOK LAUNCHES FIRST CAMPAIGN AD OF SENATE BID via Florida Politics — Book … has launched a multimedia ad campaign airing on digital and social media, as well as television, in the newly drawn west Broward district … this effort will also be backed by direct mail. The ad highlights Book's work as an advocate for child sex abuse survivors and serves as a larger public announcement of her intention to move her advocacy from the streets and classrooms to the halls of Tallahassee. "I learned we can make a difference," Book says in the 30-second spot, "…now, I hope to be your state Senator."
MICHELLE REHWINKEL VASILINDA FLIRTS WITH HOUSE RUN, FINDS TRUMP "FASCINATING" via Bill Cotterell of the Tallahassee Democrat — [Vasilinda] believes the Republican front-runner has not just tapped into an angry frustration among American voters, but presents a departure from the "same old, same old" in Washington. She's considering a race for Congress in the new 2nd District — a Republican-leaning, tract extending from Panama City to Ocala. She said a conservative-to-libertarian Democrat would have a chance there … She said reposting some social media comments about the GOP front-runner has startled some of her political friends. "One woman said, 'I hope you're kidding,' but there hasn't been a lot of pushback." She said she is not endorsing anyone yet, but sometimes retweets articles or comments she finds interesting. Vasilinda has sometimes bucked the Democratic Party line, most recently in the past two legislative sessions by supporting a failed bill that would have allowed concealed weapons permit holders to carry guns on college campuses. "I think I'm conservative enough for that district," she said. "A lot of people in North Florida are really interested in Trump. There's something in that, if you trust the people, that transcends anger, something that makes people want someone like him."
SAVE THE DATE: Santa Rosa County Commissioner Jayer Williamson is holding a fundraising reception Tuesday, April 12, in his bid for House District 3. Event begins 6 p.m. at the Fisher House Bait Shop, 600 South Barracks St. in Pensacola. RSVP with Lauren at [email protected] or call (850) 438-0955.
SAVE THE DATE: State Reps. Paul Renner and Cyndi Stevenson host a joint fundraising reception in their re-election campaigns for House District 24 and 17, respectively. Event begins 6 p.m. Tuesday, April 19, at the Fountain of Youth Archaeological Park, 11 Magnolia Ave. in St. Augustine. RSVP at [email protected] Minimum suggested donation per candidate is $50.
SEAN SHAW OFF TO QUICK START IN HD 61 FUNDRAISING via Mitch Perry of Florida Politics — Shaw said he's raised more than $20,000 during his first 20 days of campaigning. "Our supporters have stepped up in a big way … They know I'll work hard for our families and make our streets safer for our children. As our Consumer Advocate, as an attorney fighting for victims, and as a volunteer serving our community, I've always put people first. I'm so thankful for the overwhelming show of support."
FREE CLINICS' CHIEF FILES FOR STATE HOUSE via Michael Auslen of the Tampa Bay Times — Nick Duran, the head of a group that advocates for free and charitable clinics in Florida and a longtime health care advocate, filed for an open House seat in Miami. Pointing to large numbers of uninsured people and the amount of money being spent on incarcerating juveniles, Duran [said] he will make health care and education centerpieces of his campaign. Before being executive director of the Florida Association of Free and Charitable Clinics, he was state director of Enroll America, which works to help people find coverage under the Affordable Care Act. The District 112 seat, currently held by Democratic Rep. Jose-Javier Rodriguez, who's running for the Senate, includes parts of downtown Miami and stretches down to Coral Gables. More than 70 percent of the district is Hispanic.
***Today's SUNBURN is brought to you by Jamestown Associates, winner of eight 2016 Reed Awards and 60 industry awards overall. Jamestown's TV, radio, mail and digital advertising helps clients in Florida and across the nation perfect their message, create powerful ads, micro-target the media buy and WIN. See how Jamestown Associates wins tough campaigns at JamestownAssociates.com***
ASSIGNMENT EDITORS: Gov. Scott will attend a ribbon cutting at 10:30 a.m. at Hernon Manufacturing Inc., 121 Tech Drive in Sanford. Scott will then talk job growth at 2:45 p.m. at Nanotherapeutics, Inc., 13200 Nano Court in Alachua.
SCOTT SIGNS TRANSPORTATION POLICY BILL via Kristen Clark of the Tampa Bay Times — Scott signed a bill that increases the amount of money available in the Florida Seaport and Economic Development Program and makes other changes to statewide transportation policy … requires the state to appropriate a minimum of $25 million yearly into the seaport program, $10 million more than the current annual requirement. It also changes laws affecting autonomous, or "self-driving," vehicles and who can operate them … the new law allows self-driving vehicles to operate on public roads "by any person holding a valid driver's license, without the need to be designated by an autonomous vehicle manufacturer for testing purposes, and without any testing. The physical presence of an operator is no longer required." The law also transfers ownership of the Pinellas Bayway System from the Florida Department of Transportation to the Florida Turnpike system.
HIGH DOLLAR PAYCHECKS AT ENTERPRISE FLORIDA AWAIT FRESH SCRUTINY via Steve Bousquet of the Tampa Bay Times — Enterprise Florida exists for one main reason: to create jobs. But the 20-year-old public-private partnership now must eliminate some of its own jobs on orders from Scott, following the Legislature's refusal to support a new $250 million incentive program to attract employers. The jobs governor is now the job eliminator at Enterprise Florida. Scott issued an edict last week calling for $6 million in savings by cutting jobs and ending expensive office leases. He handed this unwelcome assignment to former state child welfare secretary David Wilkins, who will work with the agency's departing chief executive officer, Bill Johnson. Their reorganization is expected to be voted on at EFI's next board meeting May 10 and 11 in Naples.
JOE NEGRON SHIFTS FLORIDA SENATE'S FOCUS TO HIGHER EDUCATION WITH LISTENING TOUR via Jeff Solochek of the Miami Herald — Incoming Florida Senate President Negron has made clear his intention to focus his chamber, which has spent many years working on K-12 education issues, on colleges and universities. He reiterated his point with the announcement of his planned State University System listening tour: " … recent budget and policy enhancements certainly reflect the Senate's strong commitment to ensuring Florida's State University System has the resources to graduate students who are equipped to compete and lead in a global economy. However, if Florida is going to be home to several national elite destination universities, we still have much work to do." Committee work can take the process only so far, Negron suggested. So he wants to get out in the field and hear from students, faculty and staff. The tour, scheduled for the week of April 18, will include discussions about programs, goals and student experiences.
NEW FUNDS FOR EVERGLADES PRAISED, BUT BILLIONS MORE NEEDED via Bruce Ritchie of POLITICO Florida — Florida has a shopping cart full of Everglades restoration projects, but its debit card will max out before it can pay for all of them. The debit card is HB 989, dubbed by supporters the "Legacy Florida" bill. If signed by Scott, the bill could provide $1.9 billion for Everglades restoration over the next 10 years. But the HB 989 funding actually is only a small part of what is needed to restore the Everglades, with a price tag of more than $16 billion. And the commitment in the legislation is small compared to Scott's pledge in 2015 to provide $5 billion over 20 years for Everglades restoration and water quality cleanup. That's the credit card that really buy the goodies on the shopping list. The price tag for restoration has soared to $16.4 billion, federal agencies said this week, up from $7.8 billion estimated in 1999.
FLORIDA ZIKA VIRUS UPDATE via FloridaHealth.gov — As of Monday, there were no new cases reported, with four cases still exhibiting symptoms. According to the CDC, symptoms associated with the Zika virus last between seven to 10 days. There are still 79 total cases in Florida; by county (number of cases): Miami-Dade (32), Broward (12), Orange (5), Alachua (4), Osceola (4), Hillsborough (3), Lee (3), Brevard (2), Polk (3) and a single case each in Clay, Collier, Palm Beach, Santa Rosa, Seminole and St. John's and five cases involving pregnant women. The DOH recommends women who are pregnant or thinking of becoming pregnant postpone travel to Zika affected areas. The department also urges Floridians to drain standing water weekly, no matter how seemingly small. A couple of drops of water in a bottle cap can be a breeding location for mosquitoes. Residents and visitors also need to use repellents when enjoying the Florida outdoors.
WEBSITE STIRS ZIKA FEARS WITH FALSE CLAIM ABOUT 'LIQUEFIED BRAINS' via Jon Greenberg of PolitiFact — A claim moving on the Web paints a horrific image of how the Zika virus can damage a fetus. "Evidence Shows Zika Virus Turns Fetus Brains to Liquid" blared the headline on the website Weekly Observer, which is based in England. At least two other sites ran similar stories April 3 and 4, 2016. The claim is completely wrong, and has the barest connection to any actual research. Seeing as it showed up in quick succession in Australia and the United Kingdom, we thought we should move quickly to squash it. The Weekly Observer piece has the gloss of authentic reporting … The Australia Network website was equally somber … The Observer referred to a study in the New England Journal of Medicine. The three lead researchers for that study declared the Observer's version was wholly inaccurate. They found signs of dead brain cells and cerebrospinal fluid where it shouldn't be. They never said that the virus liquefied brain cells. We rate this claim Pants on Fire.
— "In Miami, facing risk of Zika with resolve but limited resources" via Sabrina Tavernise of The New York Times
***Feeling lucky? Try your hand at The Edison! Every Monday, one lucky table will win a comped meal during lunch. Come in to see if the odds are in your favor. Get a taste our lunch menu here.***
FLORIDA MAYOR STILL INTENDS ON MAKING TRIP FROM CUBA IN A RAFT via Fox 13 News — DeBary Mayor Clint Johnson tweeted … "Ocean test run complete! … #Cuba next!" after spending Friday night out in the Atlantic Ocean. A GPS tracking website says he started at a Ponce Inlet ramp, went around the jetty and about 12 miles north to Daytona Beach Shores. Johnson also tweeted out: "Educational, enlightening and an awesome experience. #Cuba next!" … he plans to cross the Florida Straits in a couple of weeks without a motor because he wants to understand what Cuban migrants experience. Many, including the U.S. Coast Guard, have urged him to reconsider.
WHAT KELLY COHEN IS READING — BUDDY DYER LEADS CATTLE THROUGH STREETS OF KISSIMMEE TO PROMOTE RODEO via Larry Griffin of Orlando Rising — [it was] the kickoff for the 2016 RAM National Circuit Finals Rodeo, which will take place April 7-10 in Kissimmee. Dyer — who grew up in Osceola County — [says] he's proud to participate in the event. "I am proud to be from Osceola County and am honored to be selected to lead the cattle drive through a place that is near and dear to my heart, downtown Kissimmee … Through the years, Osceola County and the City of Orlando have enjoyed a great partnership, and this is another example of how we work together to get things done while having some fun." Dyer acted as the "Trail Boss" of the drive, which the news release said is a fit to his qualities of leadership and competence.
HAPPENING TODAY: Dyer delivers his 2016 State of the City Address beginning 10:30 a.m. at City Hall in the Council Chambers. According to a news release, Dyer will "reflect on the City's recent accomplishments in economic growth, public safety, transportation, sustainability, quality of life and ending homelessness."
WHY FLORIDA MAY LOSE 'BALLERS' AND 'BLOODLINE' TO OTHER STATE via Bryn Elise Sandberg of the Hollywood Reporter — As the Sunshine State's conservative legislature rejects "Hollywood handouts" and does away with its sought-after incentives program, filmmakers look elsewhere for beachside sets. Says Florida State Sen. Nancy Detert, "Georgia is doing a bang-up job." Florida's year-round sunshine, versatile locations and robust infrastructure long have made the state a coveted destination for such series and films as "Burn Notice" and "Spring Breakers." But so did the state's tax incentives program, which legislators in March decided against replenishing for a fourth consecutive year. As one Florida film commissioner put it, the conservative legislature isn't keen on giving "Hollywood handouts," and instead is betting on the region's built-in assets to continue to attract business. The last of the state's funding was scooped up by Netflix's Florida Keys-set drama "Bloodline" and HBO's Miami-based football comedy "Ballers," but it was only enough for two seasons. "We have a long history of shooting projects in Florida and were obviously disappointed in the recent vote to not renew the incentive program," HBO said in a statement to THR. "We will be assessing its impact on any future productions like Ballers, who have established Florida as their home."
LATEST ON THE LEGISLATIVE STAFFING MERRY-GO-ROUND via Legislative IQ powered by LobbyTools
Off: Matthew Yost is no longer legislative assistant for Hillsborough Republican Rep. Ross Spano.
Off: Tradrick McCoy is no longer legislative assistant for Palm Beach Shores Democratic Rep. Bobby Powell.
Off: David Zaret is no longer legislative assistant for Democratic Rep. David Richardson of Miami.
Off: Haley Pitts is no longer legislative assistant for Rep. Irv Slosberg of Delray Beach.
On: Morgan Hatfield is the new district secretary for Eustis Republican Rep. Jennifer Sullivan.
FLORIDA BAR LOBBY'S UP via Julie Kay of the Daily Business Review — The Florida Bar's family law section made an unprecedented decision to hire emergency lobbyists after its top-priority bill to overhaul the alimony system picked up a major unrelated amendment that was intolerable. The section hired two high-profile lobbyists for $105,000 on the last day of the legislative session to press the governor to veto the bill the section helped draft. The section already had standing lobbyists — Nelson Diaz and Edgar Castro of Southern Strategy Group in Miami — retained for $6,833 a month, or $81,996 annually. But, after a child-sharing provision was added to the bill, the section quickly engaged Rutledge Ecenia and the Rubin Group of Fort Lauderdale for $75,000 along with the Advocacy Group at Cardenas Partners, featuring prominent lobbyist Al Cardenas, for $30,000. The additions brought the section's total lobbying costs for the year to $186,996. The section is one of six to hire lobbyists this year plus the Florida Bar itself to monitor bills, draft new legislation and lobby legislators. Other sections with lobbyists cover business law; public interest law; real property, probate and trusts; trial lawyers and workers' compensation. However, the family law section was the only one to hire emergency executive-level lobbyists, and the tab far exceeds spending by the other groups, nearly matching the main Bar's expenses of $187,500.
ON THIS WEEK'S EDITION OF THE ROTUNDA — Trimmel Gomes' latest episode of The Rotunda gives a revealing look into the lives of Tallahassee's lobby corps. Ron Watson — a self-described scumbag lobbyist — dishes out some of the tricks of the trade for those aspiring to jump into Florida's legislative process. On the other side, Gomes talks with Louis C. Rotundo, who says after 37 years he's getting out of lobbying due to all the changes resulting from term limits and lack of integrity in the process. Gomes also looks at the controversy surrounding Attorney General Pam Bondi's support for Trump as Rick Scott calls for a peaceful revolution toward a Trump presidency. Plus the ongoing search for Florida's new Insurance Commissioner.
HAPPENING THURSDAY: Pollster Frank Luntz will be in central Florida to headline the "Bring Small Businesses Back" event hosted by the Job Creators Network (JCN) at the Hilton Orlando Altamonte Springs. Radio host Mike Gallagher will also moderate a panel of small-business owners discussing how high taxes and overregulation are one of their business' biggest hurdles. VIP reception is from 5:30-6:15 p.m. Event starts at 6 p.m. and is free to the public. RSVP at here.
SPOTTED in St. Petersburg: Pulitzer Prize winner Cynthia Tucker, escorted by Democratic political consultant Barry Edwards.
***Situated in the heart of Downtown Tallahassee, 101 Restaurant combines southern hospitality with big city style. Through Executive Chef Jason Bruner, 101 Restaurant adopted the Farm-to-Table approach where they use products from farmers and fishermen found within a 100-mile radius of their downtown restaurant. These locations include Quincy, Thomasville, Apalachicola, Panama City and many others. The goal at 101 Restaurant is to give guests a fine dining experience in a luxurious, casual environment. Plus, if you stop by any day from 4 p.m. to 7:30 p.m. or 10 p.m. to 12:30 a.m., you can enjoy their Double Happy Hour! Call them today to make your reservation! (850) 391-1309.***
WHAT JASON GARCIA IS READING — THOMAS STAGGS, DISNEY'S HEIR APPARENT, IS STEPPING DOWN via Brooks Barnes of The New York Times — Staggs, the favored contender to lead Disney after Robert A. Iger's retirement, is making a surprise exit from the company, throwing succession into disorder. His departure will also be an internal distraction as Disney prepares to unveil Shanghai Disneyland, a crucial project that Staggs had helped guide. Disney said Staggs would step down as its chief operating officer early next month. Over the last year, as Staggs came under intense scrutiny by Disney's board, it became apparent that at least some board members were not convinced that Staggs, 55, had the skills required to maintain Disney's creative momentum. Staggs and Disney mutually decided to part ways.
SCIENTISTS BEMOAN SEAWORLD DECISION TO STOP BREEDING ORCAS via Jennifer Kay and Mike Schneider of The Associated Press — While SeaWorld's decision last month to end its orca breeding program delighted animal rights activists, it disappointed many marine scientists, who say they will gradually lose vital opportunities to learn things that could help killer whales in the wild. "It's really difficult to publish with one. I really was hoping for a couple more, but that is what it is," said [Dawn] Noren, who works at the National Marine Fisheries Service's Northwest Fisheries Science Center in Seattle. SeaWorld's 29 captive orcas in Orlando, San Diego and San Antonio could remain on display for decades to come and will be available in the meantime for study by outside scientists, as they generally have been for many years. But as SeaWorld's orca population – with whales 1 to 51 years old – dwindles, researchers will lose chances to collect health data and make other observations, such as drawing blood, measuring their heart rates and lung capacity, and documenting their diets and their growth. As the animals age, scientists say, research will be limited to geriatric orcas. No other marine park or aquarium in the world has SeaWorld's experience in maintaining or breeding orcas in captivity.
2 BUCKETS IN SPAN OF 4.7 SECONDS TURNS NATIONAL TITLE GAME INTO SOMETHING BETTER via the Associated Press — Some plays you can't draw up. Other plays you can. The double-clutch 3-pointer North Carolina's Marcus Paige made came right off a playground. It might go down as college basketball's most spectacular footnote ever. The buzzer-beating 3 that Villanova's Kris Jenkins poured in on top of that was the result of months, even years, of practice making perfect. It might go down as the sport's most memorable game-winner. Two huge buckets in the span of 4.7 seconds Monday night turned a back-and-forth, edge-of-your-seat national title game into something even better.
CLEVELAND INDIANS HAVE OFFICIALLY DEMOTED THE CHIEF WAHOO LOGO via Cindy Boren of The Washington Post — Chief Wahoo will be relegated to a supporting role for the Cleveland Indians this season, another step in the team's de-emphasis of a historic logo that many have found offensive. "We have gone to the Block C as our primary mark," owner Paul Dolan said … "Clearly, we are using it more heavily than we are the Chief Wahoo logo." Although Chief Wahoo will remain on the sleeve of players' jerseys, the team has been moving away from the logo for quite a while now. It was taken off the road cap in 2011 and off the home batting helmet three years ago. "We do have empathy for those who take issue with it," Dolan said. "We have minimized the use of it, and we'll continue to do what we think is appropriate." Chief Wahoo isn't permanently going away, though. "It is part of our history and legacy," Dolan said.
MLB AVERAGE SALARY $4.4M AFTER 4.4% RISE via Ronald Blum of The Associated Press — The Chicago Cubs boosted payroll by $51 million … Houston, coming off its first playoff appearance in a decade, raised payroll by almost $26 million after starting last season with the lowest in the major leagues, and St. Louis also rose by nearly the same amount … Among rebuilding teams, Philadelphia cut spending by $43 million, Milwaukee by $40 million and Cincinnati by nearly $27 million. At $62.6 million, the Brewers are last in the major leagues for the first time since 2004, the last season before Mark Attanasio bought the club. Dodgers pitcher Clayton Kershaw, at $33 million, is the highest-paid player for the second straight year. Former teammate Zack Greinke, who left to sign with Arizona, is second at $31.8 million, followed by Boston pitcher David Price at $30 million. The average for the 864 players on opening-day rosters, the disabled list, and the restricted list was $4,381,980, and the percentage increase was the lowest since a 4.1 rise in 2012.
HAPPY BIRTHDAY to three nice guy, Tampa Bay pols: Tampa City Councilman Harry Cohen, Largo Commissioner Michael Smith, and Pinellas Property Appraiser candidate Mike Twitty.